The Most Common Erectile Dysfunction Treatments and Drugs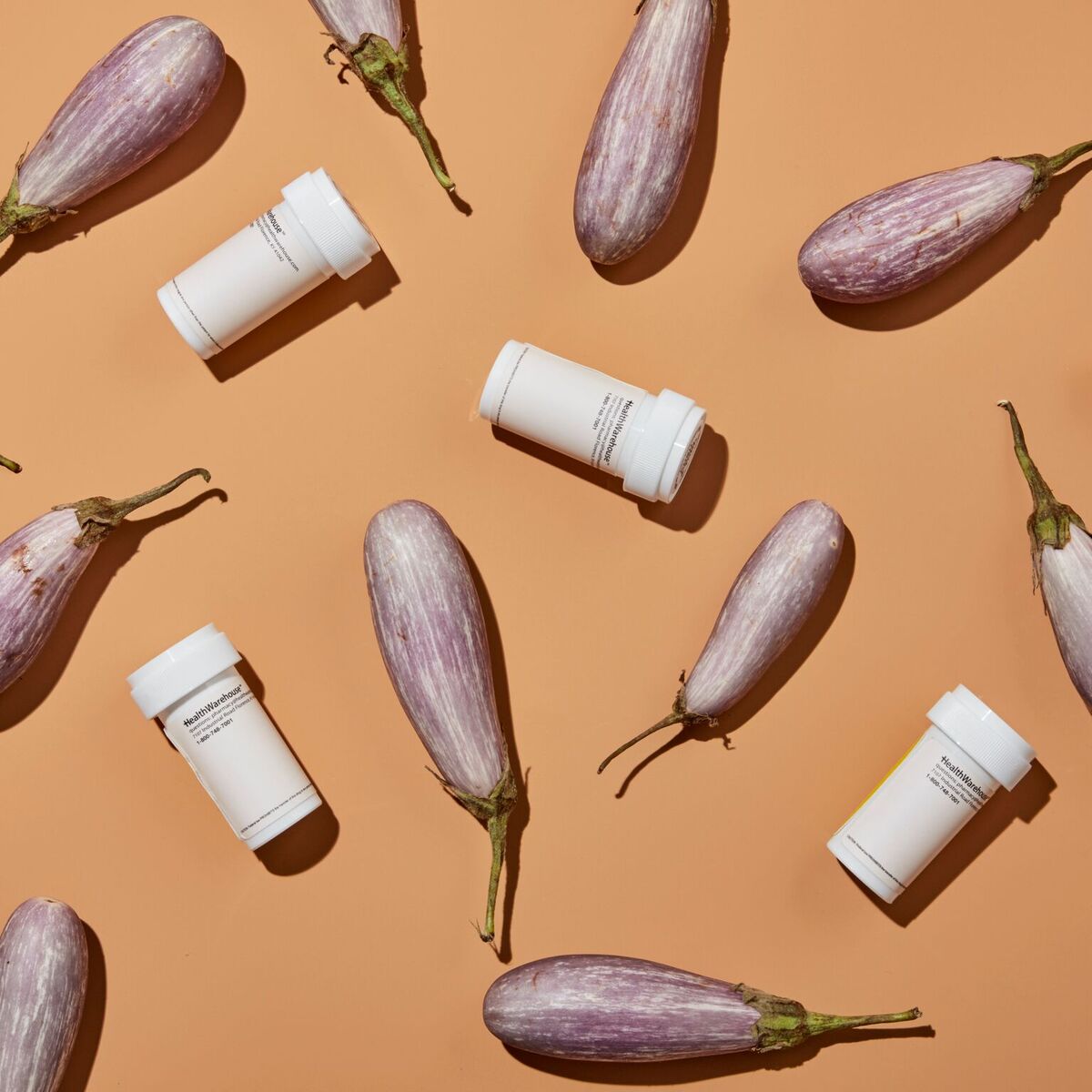 Experiencing erection problems? Whether you're 25 or 60+ years old, you're certainly not alone.
About 20 million American men are affected by erectile dysfunction, or ED. Interestingly, while ED is often thought of as a condition that affects middle aged and older men, around a quarter of all men under 40 experience ED on a regular basis.
Luckily, a range of treatments are available to treat the effects of ED and help you develop and maintain an erection without any problems.
The three most popular erectile dysfunction treatments on the market are sildenafil (Viagra), vardenafil (Levitra) and tadalafil (Cialis).
There are also some less common ED drugs out there, such as avanafil. However, since these treatments are newer and aren't as widely used or prescribed as the "big three," they aren't on our list.
All three erectile dysfunction treatments provide the same key benefit -- better blood flow to the penis and fewer difficulties developing an erection. However, they also have some differences, ranging from shorter or longer half lives to slightly different side effect profiles.
Below, we've compared sildenafil, vardenafil and tadalafil to give you a better understanding of the most popular ED treatments available today.
Sildenafil (Viagra)
Sildenafil, better known by the brand name Viagra, is one of the most common and widely used erectile dysfunction treatments available today.
Originally developed as a treatment for high blood pressure, sildenafil was approved as an ED drug in the late 1990s. From its introduction until 2007, Viagra was by far the most widely used erectile dysfunction drug on the market, accounting for 92% of global sales in 2000.
While sildenafil isn't quite as dominant as it once was, it's still by far the most popular treatment for ED.
Sildenafil works by increasing blood flow to the spongy tissue of the penis, making it easier to achieve an erection. It usually works within 30 to 60 minutes of consumption and lasts for three to five hours, depending on the person.
The potential side effects of sildenafil are the same as most other ED drugs -- headaches, nasal obstruction, flushed skin and heartburn. Most of the time, the side effects from sildenafil stop in three to five hours as the drug stops being effective as an ED treatment.
Sildenafil can also potentially lead to more serious side effects, particularly in people with heart conditions or those who take other prescription medication. Because of this, it's important to talk to an experienced, qualified doctor before using sildenafil.
Sildenafil comes in a variety of doses, ranging from 20mg to 100mg. Higher doses are typically used to treat more serious cases of erectile dysfunction for people that don't respond to the 20 or 50mg tablets.
All in all, sildenafil is popular for a reason -- it works. For most men, sildenafil makes it easier to develop and maintain an erection and acts as a reliable, safe treatment for erectile dysfunction.
Tadalafil (Cialis)
Developed in the 1990s and approved by the FDA in 2003, tadalafil is a longer-lasting ED drug that provides similar effects to sildenafil.
Tadalafil is better known by the brand name Cialis. With a 17.5 hour half life, tadalafil remains active for up to 36 hours after it's taken, making it the longest acting of the erectile dysfunction drugs available today.
To put this in perspective, a typical dose of sildenafil lasts for about three to five hours, meaning you'd need to take multiple doses over a long period to get the same results as a single dose of tadalafil.
Tadalafil starts working anywhere from 16 to 45 minutes after taking it.
The side effects of tadalafil are similar to sildenafil, with headache, stuffy nose, heartburn and facial flushing the most common. Tadalafil can also cause muscle aches and back pain, which are usually a result of the drug's vasodilation effect.
For most people, the biggest advantage of tadalafil over sildenafil is its longer half life. A single dose of tadalafil usually lasts for most of a weekend, eliminating the need to take the pill directly before sexual activity.
Compared to sildenafil, the typical dosages of tadalafil are lower. The normal starting dose is 10mg taken before sexual activity, with doses of 20mg and 5mg also used depending on the way people respond to treatment.
Vardenafil (Levitra)
Vardenafil is another ED drug that works similarly to sildenafil and tadalafil. Like tadalafil, it was introduced in the early 2000s as an alternative to sildenafil with a slightly longer half life, making it a longer lasting ED treatment.
The most common brand name for vardenafil is Levitra. Like sildenafil and tadalafil, vardenafil is available as a prescription medication in most countries.
Compared to sildenafil, which lasts for three to five hours, vardenafil usually lasts for five to eight hours, after which it remains active in the body but doesn't provide as strong an effect . A normal dose of vardenafil takes action in about one hour.
On a per-milligram basis, vardenafil is significantly stronger than sildenafil and is usually used at a lower dose. The normal starting dose of vardenafil is 10mg, with tablets available in 2.5, 5, 10 and 20mg dosages.
The side effects of vardenafil are similar to other ED medications. The most commonly reported side effects include facial flush, headaches, stuffy nose and heartburn. Like other ED drugs, it's also linked to more serious side effects in people with pre-existing heart conditions.
Because of this, it's important to talk to a doctor before considering vardenafil or any other ED treatment.
Which ED Treatment is Best For You?
All three of the ED treatments listed above -- sildenafil, tadalafil and vardenafil -- are widely used and scientifically proven to treat ED. The main differences between each drug are the amount of time it takes to become effective and the total amount of time it lasts in the body.
Ultimately, the best ED drug for you depends on your needs. If you're interested in treating ED but don't know which drug is the best choice, you should speak to an experienced ED doctor to learn more about the potential benefits and side effects of each treatment option.
This article was reviewed by Ho Anh, MD.
Important Safety Information
IMPORTANT SAFETY INFORMATION
Do not take Sildenafil (sildenafil citrate) if you:
take any medicines called nitrates, often prescribed for chest pain, or guanylate cyclase stimulators like Adempas (riociguat) for pulmonary hypertension. Your blood pressure could drop to an unsafe level

are allergic to sildenafil, as contained in Sildenafil and REVATIO, or any of the ingredients in Sildenafil

Discuss your health with your doctor to ensure that you are healthy enough for sex. If you experience chest pain, dizziness, or
nausea during sex, seek immediate medical help

Sildenafil can cause serious side effects. Rarely reported side effects include:

an erection that will not go away (priapism). If you have an erection that lasts more than 4 hours, get medical help right away.
If it is not treated right away, priapism can permanently damage your penis
sudden vision loss in one or both eyes. Sudden vision loss in one or both eyes can be a sign of a serious eye problem called
non-arteritic anterior ischemic optic neuropathy (NAION). Stop taking Sildenafil and call your healthcare provider right away if you
have any sudden vision loss

sudden hearing decrease or hearing loss. Some people may also have ringing in their ears (tinnitus) or dizziness. If you have
these symptoms, stop taking Sildenafil and contact a doctor right away

Before you take Sildenafil, tell your healthcare provider if you:

have or have had heart problems such as a heart attack,
irregular heartbeat, angina, chest pain, narrowing of the aortic valve, or heart failure
have had heart surgery within the last 6 months
have pulmonary hypertension
have had a stroke
have low blood pressure, or high blood pressure that
is not controlled
have a deformed penis shape
have had an erection that lasted for more than 4 hours
have problems with your blood cells such as sickle cell
anemia, multiple myeloma, or leukemia
have retinitis pigmentosa, a rare genetic (runs in families)
eye disease
have ever had severe vision loss, including an eye problem
called NAION
have bleeding problems
have or have had stomach ulcers
have liver problems

have kidney problems or are having kidney dialysis have any other medical conditions

Tell your healthcare provider about all the medicines you take, including prescription and over-the-counter medicines, vitamins,
and herbal supplements.

Sildenafil may affect the way other medicines work, and other medicines may affect the way Sildenafil works, causing side effects.
Especially tell your healthcare provider if you take any of the following:

medicines called nitrates
medicines called guanylate cyclase stimulators such as Adempas (riociguat)
medicines called alpha-blockers such as Hytrin (terazosin
HCl), Flomax (tamsulosin HCl), Cardura (doxazosin
mesylate), Minipress (prazosin HCl), Uroxatral (alfuzosin HCl),
 Jalyn (dutasteride and tamsulosin HCl), or Rapaflo (silodosin).
Alpha-blockers are sometimes prescribed for prostate
problems or high blood pressure. In some patients, the use
of Sildenafil with alpha-blockers can lead to a drop in blood pressure or to fainting
medicines called HIV protease inhibitors, such as ritonavir (Norvir), indinavir sulfate (Crixivan), saquinavir (Fortovase or Invirase), or atazanavir sulfate (Reyataz)
some types of oral antifungal medicines, such as
 ketoconazole (Nizoral) and itraconazole (Sporanox)
some types of antibiotics, such as clarithromycin (Biaxin),
telithromycin (Ketek), or erythromycin
other medicines that treat high blood pressure
other medicines or treatments for ED

Sildenafil contains sildenafil, which is the same medicine found
in another drug called REVATIO. REVATIO is used to treat a
rare disease called pulmonary arterial hypertension (PAH).
 Sildenafil should not be used with REVATIO or with other PAH
treatments containing sildenafil or any other PDE5 inhibitors
(such as Adcirca tadalafil)

Sildenafil does not protect against sexually transmitted diseases, including HIV.

The most common side effects of Sildenafil: headache; flushing; upset stomach; abnormal vision, such as changes in color vision
(such as having a blue color tinge) and blurred vision; stuffy or runny nose; back pain; muscle pain; nausea; dizziness; rash.

Sildenafil (sildenafil citrate) is prescription medicine used to treat erectile dysfunction (ED).

Sildenafil is not for women or children.