Fireside Chat with Dr. Arash Mostaghimi, Clinical Advisor for Hims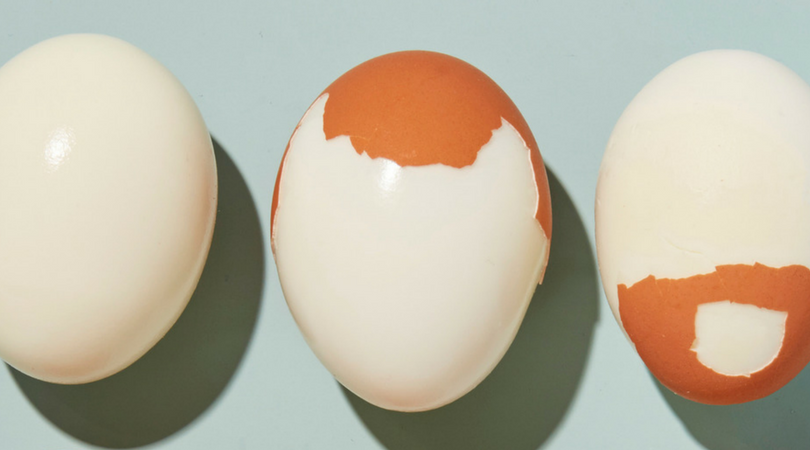 We recently had the opportunity to sit down with one of hims' clinical advisors, Arash Mostaghimi, M.D., M.P.A., M.P.H. and discuss the future of medicine, addressing health issues as a man, and how expectations about physical appearance differ from culture to culture.
What do you do in your day job?
I'm a dermatologist at Brigham and Women's Hospital, which is affiliated with Harvard Medical School. At the Brigham, I have a really fun job in that I get to teach medical students, residents, and fellows. In my dermatology practice, I care for patients in the hospital and in the outpatient setting.
Finally, I conduct research on healthcare value (minimizing cost while maximizing outcomes). I also do clinical research on alopecia areata, a rare autoimmune disease that causes hair loss. My interest in alopecia comes from my experience with my daughter, who has alopecia universalis and has lost all her hair.
By way of background, I am board certified in Dermatology and Internal Medicine. I am also board certified in Clinical Informatics, the use of data and technology to improve healthcare.
What kinds of patients do you see?
I see a broad range of conditions. It's rare for a dermatologist to work in a hospital, where I treat skin conditions including severe drug reactions, autoimmune conditions, and skin conditions associated with leukemia and lymphoma. The focus for patients in the hospital is to quickly diagnose and treat their skin so they feel better quickly and can go home.
In the office setting, about half my patients have common skin conditions like hair loss or acne, but I also see patients with more complex conditions that require long-term management, like bullous pemphigoid and psoriasis.
What draws you to such a wide variety of patients and activities?
One of the advantages of being a dermatologist is that you can treat diseases ranging from those that are annoying but not dangerous to those that are life-threatening. I like that variety.
Helping patients look and feel better is important. You're making them happier with the way their skin is. For example, while eczema won't kill anyone, it leaves your skin itchy and red. Treating patients' eczema allows them to fully participate in activities and their lives the way they want to.
In healthcare, there are also some practical benefits to doing a range of things, and I learn things in the hospital that I apply in the office and vice versa.
Do you see many patients with hair loss?
Yes, about half my patients in the office are general dermatology patients. Some come to me for help with hair loss, but many come to see me for another condition and only realize treating hair loss is an option after our conversation.
Why don't they know about effective hair loss treatments?
I'm surprised by the amount of misinformation on hair loss, especially from online sources. Many men incorrectly think that hair loss is inevitable and overstate the potential and severity of treatment side-effects. It's common for men to try to ignore the problem and hope it will go away.
Finally, guys are often embarrassed to talk about treating hair loss. Men are generally not open with one another about what they are going through. They aren't willing to share, even with their closest friends, about hair loss or ED and what they are doing about it. There is a real stigma about these conditions.
Is this related to a fear of being shamed by other men?
Maybe, but these conditions are tightly intertwined with self-conceptions of masculinity as well as group dynamics.
For instance, if your friend told you he had ED, but he fixed it, it would completely shock you! No one volunteers that information because as men we aren't willing to talk about improvements we've made around issues that threaten our masculinity. I have these conversations for a living, but the thought of doing them in a personal setting even makes me uncomfortable.
Compare that with telling someone about your new protein shake and how much bigger it's made your muscles. That's effectively a way of talking about attributes we see as positive and how we make them more positive.
This difference probably reflects on our culture of masculinity—what we define as core to being male in this day and age.
That's interesting. There are both individual and cultural components for sure.
We can think about hair the same way. Why does it matter that people have hair? I think about this a lot in the context of my daughter, who lost all her hair due to alopecia areata. There's a practical aspect – she needs to wear a hat most of the time because she'll get sunburned or she'll get cold. But your hair also allows you to express yourself. You can choose to do your hair in a way that's an extension of your personality, and it becomes a way of communicating things about yourself whether you like the message, or not.
For instance, I may feel as though I want to rage against the machine and have a mohawk. Or maybe I have shoulder length-hair because I like how it looks. I may be going bald and just shave it off and not care. But if that choice is made for me, and I can't pick, I may be sending a message that's not my own choice. If I go bald, people may think I'm old, not well, or not cutting-edge. But what if I have a ton of energy? What if I'm actually 25 and losing my hair early? What if this isn't who I am?
We have a cultural construction around what it means to be a bald man. Consider that if we were all watching a Bond movie, you don't need to know anything about the plot to know who the villain is – we would assume it's the bald guy.
There are some cultures where everyone shaves their heads. Maybe this wouldn't matter there. But here, for some people, it makes a big difference.
So what do you think about the side-effects of these medications and how do you help patients think about whether to use treatments?
Part of my research focuses on health outcomes and costs in dermatology and how we make these tradeoffs. The truth is, all medications work differently for different people: they may or may not successfully treat the condition, and they may or may not have side-effects.
The goal is to help patients make decisions that reflect their personal values. For the patients who want to treat any condition, there are factors they should consider: what are the odds a treatment will work? How much will it cost? What are the chances of side-effects? How long will it take to work?
We manage risks and solve these problems in many other settings. You lock your house every day and deal with the inconvenience of carrying keys around because of the risk that someone might break into your house, even though the risk of being robbed is relatively low. You drive a car to work, which is potentially dangerous, but you wear a seatbelt to manage the risk. Our decisions may be different based on our personal values and perceptions around risk.
I try to educate a patient about their options and let them decide what makes the most sense for them based on the information. I'm communicating that, "These are the standard practices and vetted ideas to treat this issue, but it's your decision." Part of being a good physician is to remove your own values from the patient's decision as much as possible.
Why is telemedicine helpful in dealing with these conditions?
You can point to several things that come with introducing technology to a previously manual process – it's faster, it's cheaper, it's more scalable.
For the conditions hims focuses on specifically, it works well because there isn't that much diagnostic uncertainty — it's not challenging to figure out the medical problem. Furthermore, we have well-understood medications that have been used by millions of people. We know the outcomes and risks, and we know we can teach patients to use them safely.
Finally, we know many patients might go untreated without a telemedicine option. We know it's difficult for them to talk to a physician about this. They no longer need to when there is private and safe telemedicine alternative that removes many of the barriers of traditional doctors.
Why did you decide to get involved in helping hims?
No offense, but the hims model is obvious! It's logical. It's clear that we should be accessing healthcare with technology.
I think about my kids, 5 and 8. There's no way they will travel an hour, pay for parking, and wait in a waiting room for this kind of healthcare in the future. Today, I can watch any movie I want, have any product in the world shipped to me, and even get food delivered to my refrigerator—we are 20 years behind in medicine, but we're not going to get 40 years behind.
At the same time, I want to make sure we do what's best for patients. This technology has a lot of promise, but there are a lot of ways we could do this wrong. It could go very badly. Like any new area of business, lots of people are out to make a quick buck. Well, this isn't selling watches or mattresses—it's taking care of people. Getting greedy may bring the worst of medicine rather than the best.
What I like about the hims team is they have always been committed to making the platform legit and based on the best medical practices. I've had a lot of conversations with the team about the model, and I haven't heard much about the financial implications of various decisions. The conversation is always about how we do the right thing for patients. If this is going to happen, it's important to be part of making it happen the right way—I wouldn't be associated with something that wasn't doing the right thing for patients.
Important Safety Information
IMPORTANT SAFETY INFORMATION
Finasteride is for use by MEN ONLY and should NOT be used by women or children.
Read this Patient Information before you start taking Finasteride and each time you get a refill. There may be new information. This information does not take the place of talking with your healthcare provider about your medical condition or treatment.
What is Finasteride?
Finasteride is a prescription medicine used for the treatment of male pattern hair loss (androgenetic alopecia).
It is not known if Finasteride works for a receding hairline on either side of and above your forehead (temporal area).
Finasteride is not for use by women and children.
Who should not take Finasteride?
Do not take Finasteride if you:
are pregnant or may become pregnant. Finasteride may harm your unborn baby.

Finasteride tablets are coated and will prevent contact with the medicine during handling, as long as the tablets are not broken or crushed. Females who are pregnant or who may become pregnant should not come in contact with broken or crushed Finasteride tablets.
If a pregnant woman comes in contact with crushed or broken Finasteride tablets, wash the contact area right away with soap and water. If a woman who is pregnant comes into contact with the active ingredient in Finasteride, a healthcare provider should be consulted. If a woman who is pregnant with a male baby swallows or comes in contact with the medicine in Finasteride, the male baby may be born with sex organs that are not normal.

are allergic to any of the ingredients in Finasteride. See the end of this leaflet for a complete list of ingredients in Finasteride.

What should I tell my healthcare provider before taking Finasteride? Before taking Finasteride, tell your healthcare provider if you:

have any other medical conditions, including problems with your prostate or liver

Tell your healthcare provider about all the medicines you take, including prescription and nonprescription medicines, vitamins, and herbal supplements.

Know the medicines you take. Keep a list of them to show your healthcare provider and pharmacist when you get a new medicine.

How should I take Finasteride?

Take Finasteride exactly as your healthcare provider tells you to take it.
You may take Finasteride with or without food.

If you forget to take Finasteride, do not take an extra tablet. Just take the next tablet as usual.

Finasteride will not work faster or better if you take it more than once a day.

What are the possible side effects of Finasteride?

decrease in your blood Prostate Specific Antigen (PSA) levels. Finasteride can affect a blood test called PSA (Prostate-Specific Antigen) for the screening of prostate cancer. If you have a PSA test done you should tell your healthcare provider that you are taking Finasteride because Finasteride decreases PSA levels. Changes in PSA levels will need to be evaluated by your healthcare provider. Any increase in follow-up PSA levels from their lowest point may signal the presence of prostate cancer and should be evaluated, even if the test results are still within the normal range for men not taking Finasteride. You should also tell your healthcare provider if you have not been taking Finasteride as prescribed because this may affect the PSA test results. For more information, talk to your healthcare provider.

There may be an increased risk of a more serious form of prostate cancer in men taking finasteride at 5 times the dose of Finasteride.

The most common side effects of Finasteride include:

decrease in sex drive
trouble getting or keeping an erection

a decrease in the amount of semen

The following have been reported in general use with Finasteride:

breast tenderness and enlargement. Tell your healthcare provider about any changes in your breasts such as lumps, pain or nipple discharge.
depression;
decrease in sex drive that continued after stopping the medication;
allergic reactions including rash, itching, hives and swelling of the lips, tongue, throat, and face;
problems with ejaculation that continued after stopping medication;
testicular pain;
difficulty in achieving an erection that continued after stopping the medication;
male infertility and/or poor quality of semen.

in rare cases, male breast cancer.

Tell your healthcare provider if you have any side effect that bothers you or that does not go away.

These are not all the possible side effects of Finasteride. For more information, ask your healthcare provider or pharmacist. Call your doctor for medical advice about side effects. You may report side effects to FDA at 1-800-FDA1088.

How should I store Finasteride?

Store Finasteride at room temperature between 59˚F to 86˚F (15˚C to 30˚C).

Keep Finasteride in a closed container and keep Finasteride tablets dry (protect from moisture).

Keep Finasteride and all medicines out of the reach of children.

General information about the safe and effective use of Finasteride.

Medicines are sometimes prescribed for purposes other than those listed in this Patient Information. Do not use Finasteride for a condition for which it was not prescribed. Do not give Finasteride to other people, even if they have the same symptoms you have. It may harm them.