8 Ways to Naturally Protect Your Erection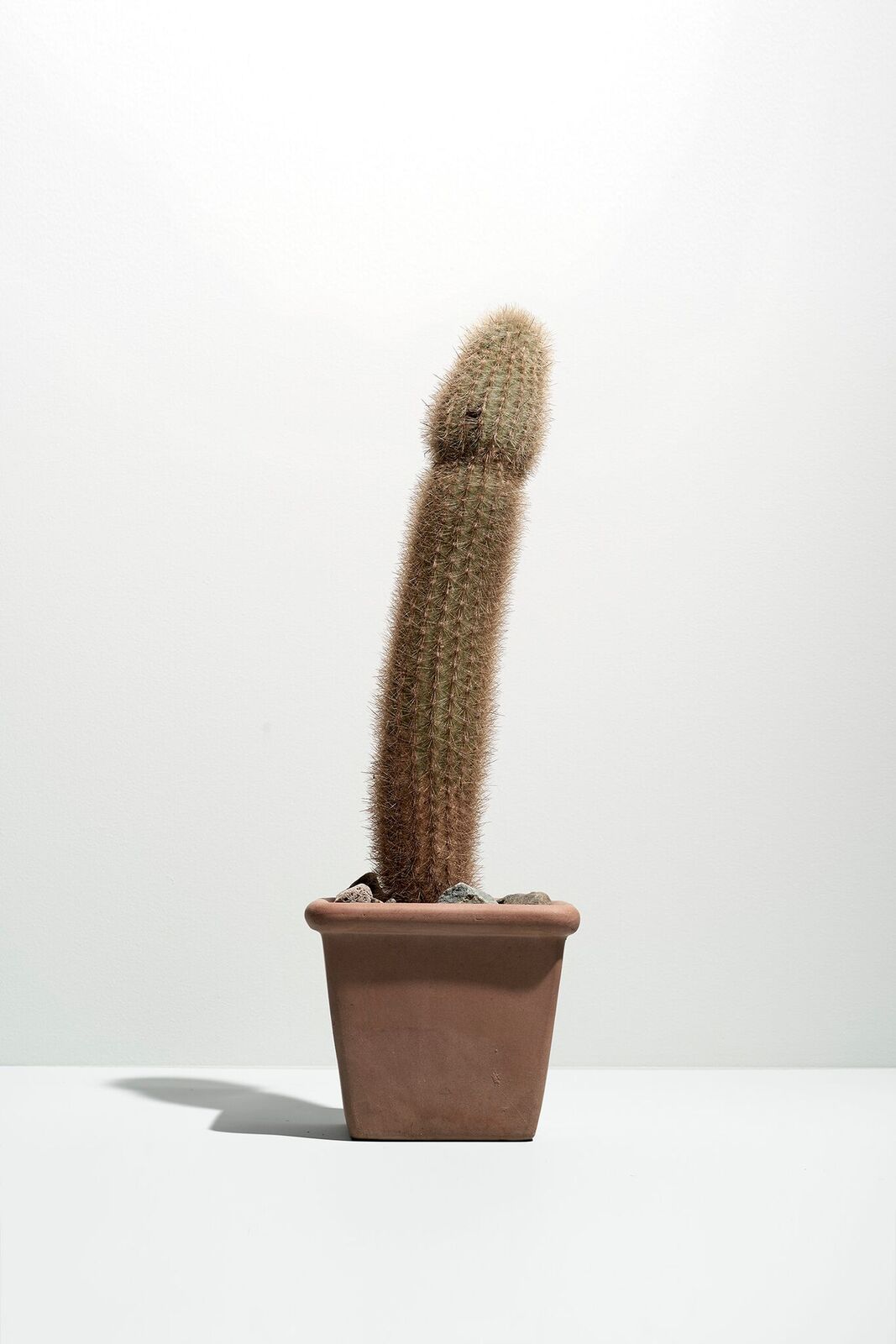 Although most people associate erectile dysfunction (ED) with age, your ability to develop and maintain an erection is actually determined by a wide range of factors.
These include your diet, your weight and body fat percentage, your blood pressure, male sex hormone levels and even the levels of stress you feel from your job, personal life and general lifestyle.
Luckily, most of these factors are completely within your control, letting you take steps to protect your erection and avoid ED without necessarily having to use medication.
Below, we've listed eight ways for you to naturally improve your erections, avoid ED and enjoy a more stress-free sex life. All are easy to implement and align well with a health lifestyle, making them worth prioritizing before trying ED medication.
Keep Your Body Weight in the Healthy Range
Being overweight or obese can negatively affect your ability to develop and maintain a normal erection during sex. This is because obesity is closely correlated with serious health issues like diabetes, which can damage the nerves around the penis and prevent erections.
Erectile dysfunction from diabetes is particularly worrying because common ED treatments like Viagra and Cialis often aren't totally effective. In fact, one study from 1999 shows that only 56% of men with diabetes-induced ED saw improvements with Viagra.
The best solution is to pay attention to your weight and aim to stay within the healthy range for your body type. Since a healthy body weight is also important for general health, keeping your bodyweight is something that's worth doing even if you don't suffer from ED.
Stay On Top of Your Blood Pressure
High blood pressure is closely linked to ED, possibly because of the negative effects it can have on the health of your blood vessels.
While there's no need to obsess over your blood pressure, it's important to get it checked every few months. If your blood pressure is outside the normal range, you should consider talking to your doctor about treatment options.
Mildly high blood pressure (such as blood pressure in the "pre-hypertension" range) can often be lowered by making a few small changes to your diet and lifestyle. There are also numerous medications that can reduce your blood pressure and improve your arterial health.
Eat a Diet That's Rich in Fruit, Vegetables and Nutritious foods
Erections are dependent on strong, reliable blood flow. Because of this, the same foods that can clog your arteries and damage your heart can also have a negative impact on the quality of your erections.
In fact, there's such a close correlation between erectile dysfunction and heart health that ED is commonly viewed by medical professionals as a potential sign of heart disease.
For the most part, the same foods that cause heart disease can also contribute to problems with erections. Fatty, sugary and high-calorie meals like hamburgers, pizza and fried chicken should all be avoided or eaten in moderation if you're concerned about ED.
It's also important to eat nutritious, healthy foods. A 2010 study shows that the Mediterranean diet, which is rich in whole grains, fish, fruit, nuts and vegetables but low in red meat is linked to a lower incidence rate of erectile dysfunction in men.
Add Aerobic Exercise to Your Daily Routine
Aerobic exercise, such as running, cycling, rowing or playing most sports, improves your heart health and can reduce the effects of erectile dysfunction.
A 2011 article in the Ethiopian Journal of Health Science curated evidence from five studies into aerobic exercise and ED. The authors found that the studies showed a clear improvement in the symptoms of ED as men exercised, particularly over the long term.
The article concluded that aerobic training "can successfully treat ED in selected patients with arteriogenic ED" -- a form of erectile dysfunction caused by poor arterial blood supply.
Luckily, there's no need to spend hours of your day exercising to reduce the risk of developing ED. For most men, a 15-60 minute session of moderate intensity cardiovascular exercise (for example, jogging or walking on an incline) is enough to improve your heart health.
Check for Lower-Than-Normal Testosterone
Low testosterone levels can potentially cause erectile dysfunction. This is because testosterone is one of the key hormones involved in regulating the male sex drive. Less testosterone usually means a lower interest in sex, as well as weaker, less consistent erections.
Testosterone levels fluctuate naturally based on a variety of factors, from your diet and activity level to your sleep habits. They also decline with age, with some studies showing a progressive reduction in serum testosterone levels as men get older.
Other symptoms of low testosterone include lethargy, lack of mental drive, muscle loss, fat gain around the abdomen and a general lack of interest in sexual activity.
Luckily, your testosterone levels are easy to check using a simple blood test. If they're low, your doctor will be able to prescribe a number of treatments to bring your testosterone levels back up to normal and help you avoid hormonal ED.
Avoid Smoking Cigarettes and Consuming Nicotine in General
Smoking cigarettes greatly increases your risk of developing ED, as smoking can damage the blood vessels that are essential for developing and maintaining an erection.
This means that if you're a smoker, quitting can be an effective way to improve the quality of your erections and reduce the risks of ED. Quitting smoking also improves your heart health, making it something that's worth prioritizing even if ED isn't a problem for you.
Interestingly, nicotine itself is closely linked to ED, meaning that alternative methods of receiving nicotine like vaping or using a nicotine patch might not produce any improvement in ED. A study from 2008, for example, shows that nicotine tends to reduce erectile responses to stimulation.
This means that the best approach to ED treatment for smokers is to not just quit smoking but to quit consuming nicotine at all -- something that requires serious focus and commitment.
Reduce Your Alcohol Intake
Do you drink alcohol at night or on the weekend? Reducing the amount of alcohol you consume is one of the easiest ways to improve not just your ability to maintain an erection, but also your general health and wellbeing.
While alcohol isn't directly linked to ED, people with alcohol dependence are far more likely to display one or more signs of sexual dysfunction. These signs range from low sexual desire to premature ejaculation and include erectile dysfunction.
Interestingly, one study from 2007 found that the amount of alcohol a person consumes is the most significant predictor of developing sexual dysfunction, indicating that drinking more could mean a higher risk of experiencing ED and reduced sexual desire.
The solution? Only drink alcohol in moderation, with a maximum of one drink per day if you're under 65 and two drinks per day if you're older than 65. Doing so will help you reduce the risks of developing ED, as well as alcohol-related issues such as liver damage and memory loss.
Limit Your Consumption of Porn
Research from the Naval Medical Center of San Diego states that regular consumption of porn could potentially be a cause of erectile dysfunction.
The link between porn consumption and ED appears to be psychological rather than physical -- a result of porn's novelty and potential for easy escalation changing the way men (and women, who obviously aren't affected by ED) view sexual activity.
Right now, research into the link between pornography and ED is limited. However, the research that currently exists, as well as clinical reports, suggests that stopping porn use can often result in an improvement in sexual function.
In short, reducing the amount of time you spend watching porn could be a potential way to solve erection problems, especially if you find yourself less interested in real sexual activity as a result of watching too much porn.
Important Safety Information
IMPORTANT SAFETY INFORMATION
Do not take Sildenafil (sildenafil citrate) if you:
take any medicines called nitrates, often prescribed for chest pain, or guanylate cyclase stimulators like Adempas (riociguat) for pulmonary hypertension. Your blood pressure could drop to an unsafe level

are allergic to sildenafil, as contained in Sildenafil and REVATIO, or any of the ingredients in Sildenafil

Discuss your health with your doctor to ensure that you are healthy enough for sex. If you experience chest pain, dizziness, or
nausea during sex, seek immediate medical help

Sildenafil can cause serious side effects. Rarely reported side effects include:

an erection that will not go away (priapism). If you have an erection that lasts more than 4 hours, get medical help right away.
If it is not treated right away, priapism can permanently damage your penis
sudden vision loss in one or both eyes. Sudden vision loss in one or both eyes can be a sign of a serious eye problem called
non-arteritic anterior ischemic optic neuropathy (NAION). Stop taking Sildenafil and call your healthcare provider right away if you
have any sudden vision loss

sudden hearing decrease or hearing loss. Some people may also have ringing in their ears (tinnitus) or dizziness. If you have
these symptoms, stop taking Sildenafil and contact a doctor right away

Before you take Sildenafil, tell your healthcare provider if you:

have or have had heart problems such as a heart attack,
irregular heartbeat, angina, chest pain, narrowing of the aortic valve, or heart failure
have had heart surgery within the last 6 months
have pulmonary hypertension
have had a stroke
have low blood pressure, or high blood pressure that
is not controlled
have a deformed penis shape
have had an erection that lasted for more than 4 hours
have problems with your blood cells such as sickle cell
anemia, multiple myeloma, or leukemia
have retinitis pigmentosa, a rare genetic (runs in families)
eye disease
have ever had severe vision loss, including an eye problem
called NAION
have bleeding problems
have or have had stomach ulcers
have liver problems

have kidney problems or are having kidney dialysis have any other medical conditions

Tell your healthcare provider about all the medicines you take, including prescription and over-the-counter medicines, vitamins,
and herbal supplements.

Sildenafil may affect the way other medicines work, and other medicines may affect the way Sildenafil works, causing side effects.
Especially tell your healthcare provider if you take any of the following:

medicines called nitrates
medicines called guanylate cyclase stimulators such as Adempas (riociguat)
medicines called alpha-blockers such as Hytrin (terazosin
HCl), Flomax (tamsulosin HCl), Cardura (doxazosin
mesylate), Minipress (prazosin HCl), Uroxatral (alfuzosin HCl),
 Jalyn (dutasteride and tamsulosin HCl), or Rapaflo (silodosin).
Alpha-blockers are sometimes prescribed for prostate
problems or high blood pressure. In some patients, the use
of Sildenafil with alpha-blockers can lead to a drop in blood pressure or to fainting
medicines called HIV protease inhibitors, such as ritonavir (Norvir), indinavir sulfate (Crixivan), saquinavir (Fortovase or Invirase), or atazanavir sulfate (Reyataz)
some types of oral antifungal medicines, such as
 ketoconazole (Nizoral) and itraconazole (Sporanox)
some types of antibiotics, such as clarithromycin (Biaxin),
telithromycin (Ketek), or erythromycin
other medicines that treat high blood pressure
other medicines or treatments for ED

Sildenafil contains sildenafil, which is the same medicine found
in another drug called REVATIO. REVATIO is used to treat a
rare disease called pulmonary arterial hypertension (PAH).
 Sildenafil should not be used with REVATIO or with other PAH
treatments containing sildenafil or any other PDE5 inhibitors
(such as Adcirca tadalafil)

Sildenafil does not protect against sexually transmitted diseases, including HIV.

The most common side effects of Sildenafil: headache; flushing; upset stomach; abnormal vision, such as changes in color vision
(such as having a blue color tinge) and blurred vision; stuffy or runny nose; back pain; muscle pain; nausea; dizziness; rash.

Sildenafil (sildenafil citrate) is prescription medicine used to treat erectile dysfunction (ED).

Sildenafil is not for women or children.