5 Ways to Make Your Hair Appear Thicker and Fuller in Minutes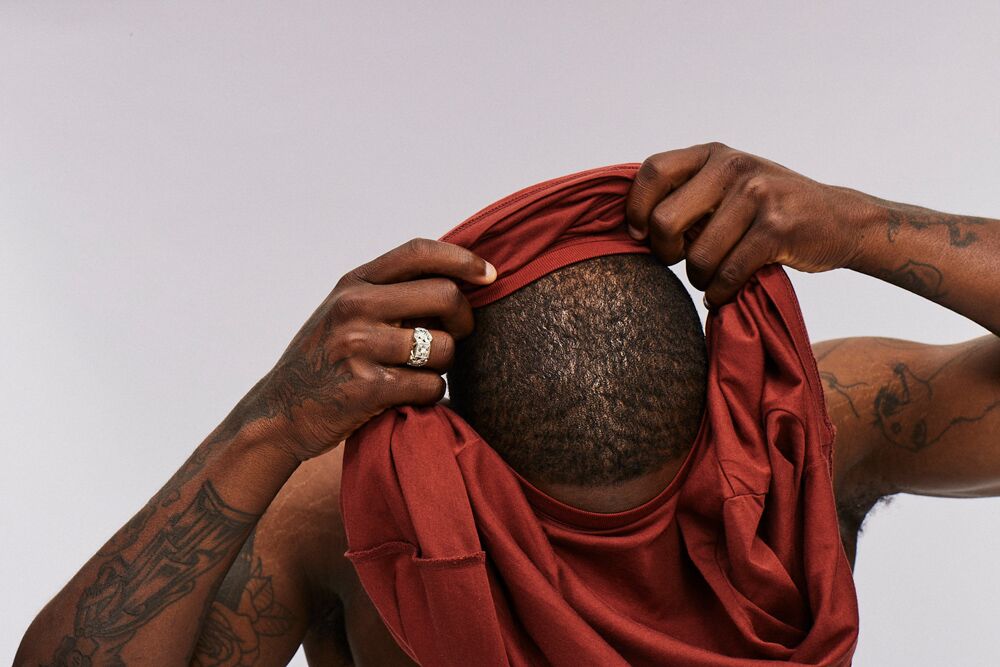 Let's face it, the majority of us men are going to experience thinning hair at some point during our lives. And while there's nothing wrong with a little bit of hair shedding, thin hair can make it difficult to wear certain hairstyles. Fortunately, you have options when it comes to increasing the thickness of your hair.
For starters, finasteride and minoxidil are both approved by the FDA to treat male pattern baldness and are proven to increase hair density when used over an extended period of time. However, there are some times when you need instant results and don't have 20 or more weeks to wait for your hair to grow thicker, which is why you should make use of these five tricks to make your hair look thicker.
1. Wash your hair with volume boosting shampoo and conditioner
Oily hair is the kryptonite of thin hair. The way your oily scalp can cause your hair to clump together and fall flat is enough to make anyone's hair appear thinner than it is. So, if you're trying to boost the volume of your hair, you'll want to make sure that you wash your hair before oil and dirt starts to build up (usually every two or three days). While most shampoos are great for making your hair look fuller, you might want to go the extra step and use a shampoo and conditioner that boosts volume and makes your hair look thicker.
Just make sure not to go overboard on the volumizing products, especially those that contain paraffin (beeswax), as it can weaken your hair over time and cause strands to break. But as long as you stick to shampooing daily with a gentle dht blocking shampoo, the chances of your shampoo damaging your hair will be greatly reduced.
2. Style your hair with mousse
When it comes to creating volume and thickness, mousse is in a league of its own. Do you remember the big rock-and-roll hair of the 1980s? That was all mousse and hairspray. Unlike products like gel and wax, mousse gives your hair a denser look by creating stiffness in each strand of hair, causing your hair to stand up slightly. When coupled with some blow drying and a faint mist of hairspray, mousse can leave your hair looking nearly twice as thick as before.
3. Use hair fibers
Hair fibers are great for adding a quick volume boost. They work by binding to your strands of hair, creating a fuller look that hides your scalp. The best part about hair fibers is that they usually stay in place until you wet or wash your hair, so you don't have to worry about your hair suddenly losing volume halfway through the day.
4. Use dry texture spray
If you're in need of some quick volume boosting but don't want a product that's going to weigh your hair down, try a dry texture spray. By simply lifting sections of your hair and giving a light spray at the root of every section, you'll increase your thickness by adding some bounce to your hair. And once you've finished spraying, just quickly go over your hair with a brush or comb to take care of any loose strands of hair.
Another product that works in a similar way is saltwater sprays that are designed to mimic the look and feel you get after spending the afternoon in the ocean. Unlike dry texture sprays, these will give you a bit of a volume boost while adding a little more wave or curl to your hair. They're great if you're going for a slight messy look.
5. Wash your hair with dry shampoo
If you need to give your hair a quick clean while increasing thickness in the process, spray or sprinkle some dry shampoo onto your scalp. It will absorb all of the oils and dirt in your hair while leaving behind an invisible residue that makes your hair smoother, thicker, and easier to style. It even gives you a light hold once you've styled your hair. And the best part about using dry shampoo is that it literally takes a minute to apply. There's no need to scrub or dry your hair – simply put it in and go.
Making Your Hair Work for You
As you can see, adding a quick burst of volume isn't rocket science. By adding a couple extra minutes to your grooming routine, you'll be able turn a thin head of hair into a dense forest.
Important Safety Information
IMPORTANT SAFETY INFORMATION
Finasteride is for use by MEN ONLY and should NOT be used by women or children.
Read this Patient Information before you start taking Finasteride and each time you get a refill. There may be new information. This information does not take the place of talking with your healthcare provider about your medical condition or treatment.
What is Finasteride?
Finasteride is a prescription medicine used for the treatment of male pattern hair loss (androgenetic alopecia).
It is not known if Finasteride works for a receding hairline on either side of and above your forehead (temporal area).
Finasteride is not for use by women and children.
Who should not take Finasteride?
Do not take Finasteride if you:
are pregnant or may become pregnant. Finasteride may harm your unborn baby.

Finasteride tablets are coated and will prevent contact with the medicine during handling, as long as the tablets are not broken or crushed. Females who are pregnant or who may become pregnant should not come in contact with broken or crushed Finasteride tablets.
If a pregnant woman comes in contact with crushed or broken Finasteride tablets, wash the contact area right away with soap and water. If a woman who is pregnant comes into contact with the active ingredient in Finasteride, a healthcare provider should be consulted. If a woman who is pregnant with a male baby swallows or comes in contact with the medicine in Finasteride, the male baby may be born with sex organs that are not normal.

are allergic to any of the ingredients in Finasteride. See the end of this leaflet for a complete list of ingredients in Finasteride.

What should I tell my healthcare provider before taking Finasteride? Before taking Finasteride, tell your healthcare provider if you:

have any other medical conditions, including problems with your prostate or liver

Tell your healthcare provider about all the medicines you take, including prescription and nonprescription medicines, vitamins, and herbal supplements.

Know the medicines you take. Keep a list of them to show your healthcare provider and pharmacist when you get a new medicine.

How should I take Finasteride?

Take Finasteride exactly as your healthcare provider tells you to take it.
You may take Finasteride with or without food.

If you forget to take Finasteride, do not take an extra tablet. Just take the next tablet as usual.

Finasteride will not work faster or better if you take it more than once a day.

What are the possible side effects of Finasteride?

decrease in your blood Prostate Specific Antigen (PSA) levels. Finasteride can affect a blood test called PSA (Prostate-Specific Antigen) for the screening of prostate cancer. If you have a PSA test done you should tell your healthcare provider that you are taking Finasteride because Finasteride decreases PSA levels. Changes in PSA levels will need to be evaluated by your healthcare provider. Any increase in follow-up PSA levels from their lowest point may signal the presence of prostate cancer and should be evaluated, even if the test results are still within the normal range for men not taking Finasteride. You should also tell your healthcare provider if you have not been taking Finasteride as prescribed because this may affect the PSA test results. For more information, talk to your healthcare provider.

There may be an increased risk of a more serious form of prostate cancer in men taking finasteride at 5 times the dose of Finasteride.

The most common side effects of Finasteride include:

decrease in sex drive
trouble getting or keeping an erection

a decrease in the amount of semen

The following have been reported in general use with Finasteride:

breast tenderness and enlargement. Tell your healthcare provider about any changes in your breasts such as lumps, pain or nipple discharge.
depression;
decrease in sex drive that continued after stopping the medication;
allergic reactions including rash, itching, hives and swelling of the lips, tongue, throat, and face;
problems with ejaculation that continued after stopping medication;
testicular pain;
difficulty in achieving an erection that continued after stopping the medication;
male infertility and/or poor quality of semen.

in rare cases, male breast cancer.

Tell your healthcare provider if you have any side effect that bothers you or that does not go away.

These are not all the possible side effects of Finasteride. For more information, ask your healthcare provider or pharmacist. Call your doctor for medical advice about side effects. You may report side effects to FDA at 1-800-FDA1088.

How should I store Finasteride?

Store Finasteride at room temperature between 59˚F to 86˚F (15˚C to 30˚C).

Keep Finasteride in a closed container and keep Finasteride tablets dry (protect from moisture).

Keep Finasteride and all medicines out of the reach of children.

General information about the safe and effective use of Finasteride.

Medicines are sometimes prescribed for purposes other than those listed in this Patient Information. Do not use Finasteride for a condition for which it was not prescribed. Do not give Finasteride to other people, even if they have the same symptoms you have. It may harm them.