Complete anti aging set
Using products that help smooth out the appearance of fine lines is only the first part of this "staying young forever" game. Part two? MOISTURE! Trust us, though it sounds simple, keeping your skin well hydrated is essential while using our Anti-Aging Kit. We now bring you both in one shipment to make this skincare necessity easy.
Our Anti Aging Kit
This customizable-strength prescription cream is a big deal, and for good reason. Formulated with tretinoin to help renew your skin's surface, its claim to fame is its ability to increase collagen production in your skin. This protein is key to help keep your skin looking elastic and firm.
LEARN: HOW TRETINOIN HELPS REDUCE WRINKLES AND FINE LINES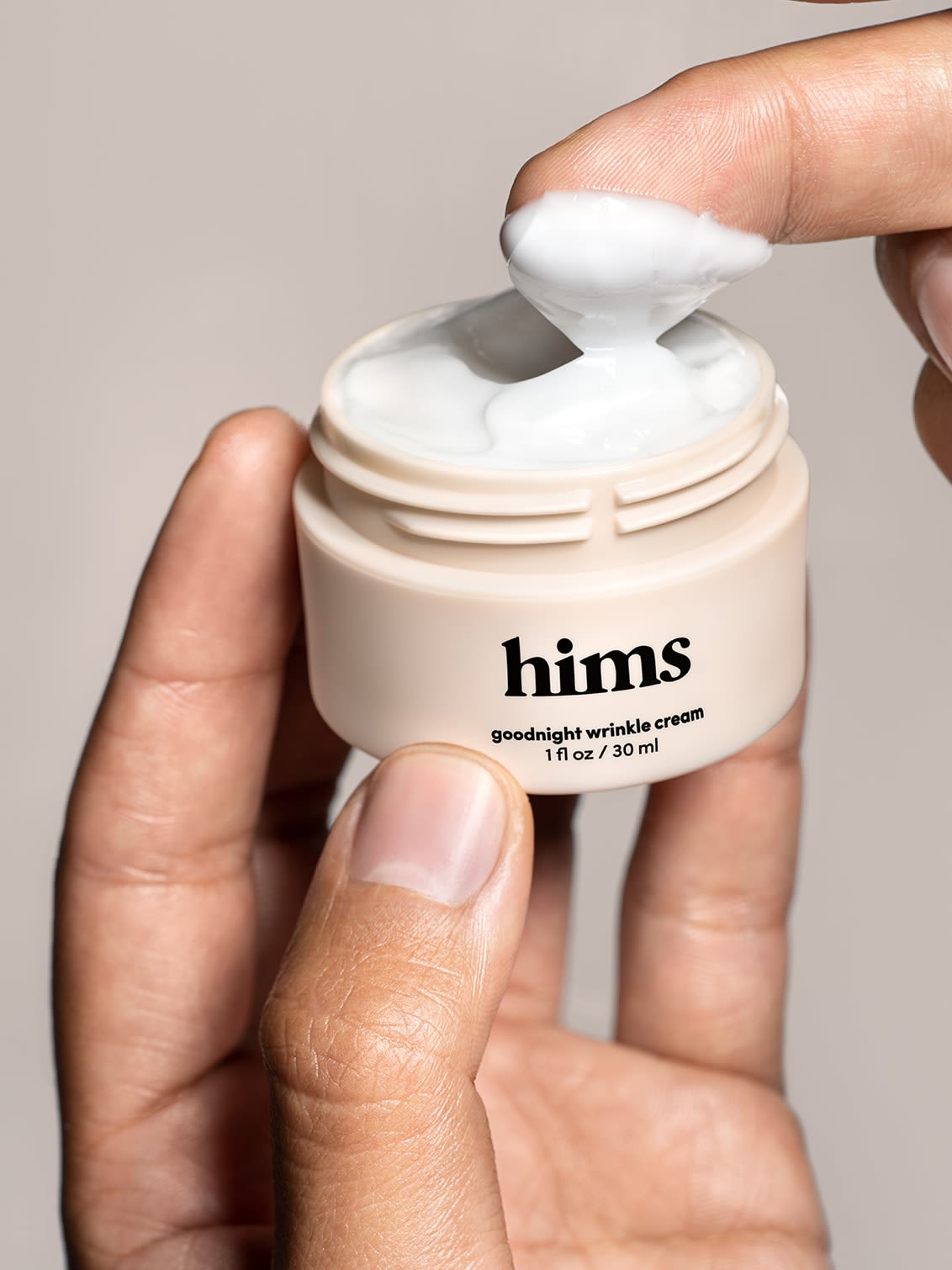 Our Goodnight Wrinkle Cream
Just like you drink water every day to stay hydrated, using a luxurious cream at night can do the same for your skin. Formulated with caffeine to decrease puffiness and hyaluronic acid to lock in moisture, this cream is the perfect nightcap to your day.
LEARN: CAN CAFFEINE HELP REDUCE WRINKLES?
Your routine
In the beginning, apply the prescription Anti-Aging Kit 3 times a week on cleansed skin at night. Allow treatment to absorb before applying a dollop of our Goodnight Wrinkle Cream all over face and neck. You can use this cream every evening. Ramp up using the Anti-Aging formula as skin becomes more accustomed to this treatment.
LEARN: HOW TO USE HYALURONIC ACID FOR HEALTHIER LOOKING SKIN
I'm not a product guy
That's a foolish thought and statement. Taking care of your skin and its hydration is just like the necessity to drink water or brush your teeth. Jump on the bandwagon and join the skincare revolution, we've made it too easy not too. 😏
LEARN: SKIN CARE TIPS FOR MEN AT ANY AGE
Important Safety Information