Complete Hair Loss Kit
This combination of products covers all the bases. It's the comprehensive answer to questions like "is it me or is my hair thinning?"
1. Finasteride.

30 x 1 mg pills

2. The Shampoo.

DHT 6.4 oz bottle

3. Minoxidil.

2 oz bottle

4. The Vitamin.

60 Biotin Gummies
Finasteride Pills
This FDA approved daily tablet increases volume and health of hair in 3 to 6 months. It prevents testosterone from breaking down into DHT, a hormone that damages hair follicles.
Learn: what to expect using Finasteride
Minoxidil Drops
A topical solution applied once a day to promote hair growth by shedding old hairs and replacing them with new ones. It relaxes blood vessels, making it easier for blood to flow to your scalp.
Learn: what to expect using Minoxidil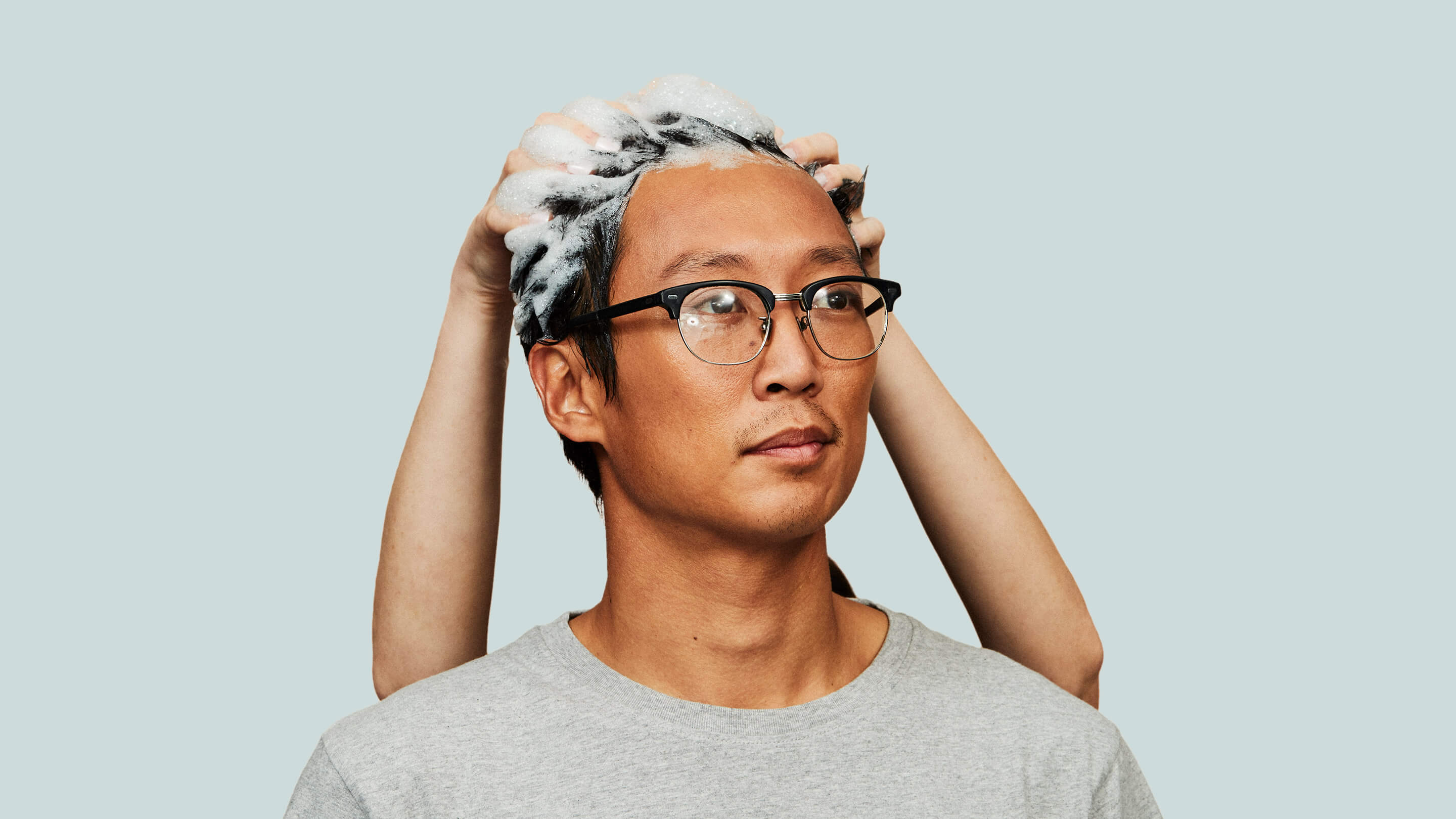 It's rare
Side effects may occur with any prescription medicine. Some men may experience a reaction to Finasteride. Talk to your doctor if you experience any side effects while taking it.
Learn: side effects of Finasteride
Important Safety Information
If you are interested in a prescription, Hims will match you with an independent physician who will evaluate whether or not you are an appropriate candidate for the prescription product and if appropriate, may write you a prescription for the product.
More treatments to take care of yourself