Tadalafil (Generic Cialis®)
Affordable and helps get the job done. Tadalafil helps you get and maintain your erections through a simple, daily dosage. Treat ED with the help of this little daily rocket ship.
Get Hard
Tadalafil is the active ingredient in Cialis that helps men with ED get and keep erections, improving sexual function with harder and longer-lasting erections.
Learn: how long does Tadalafil last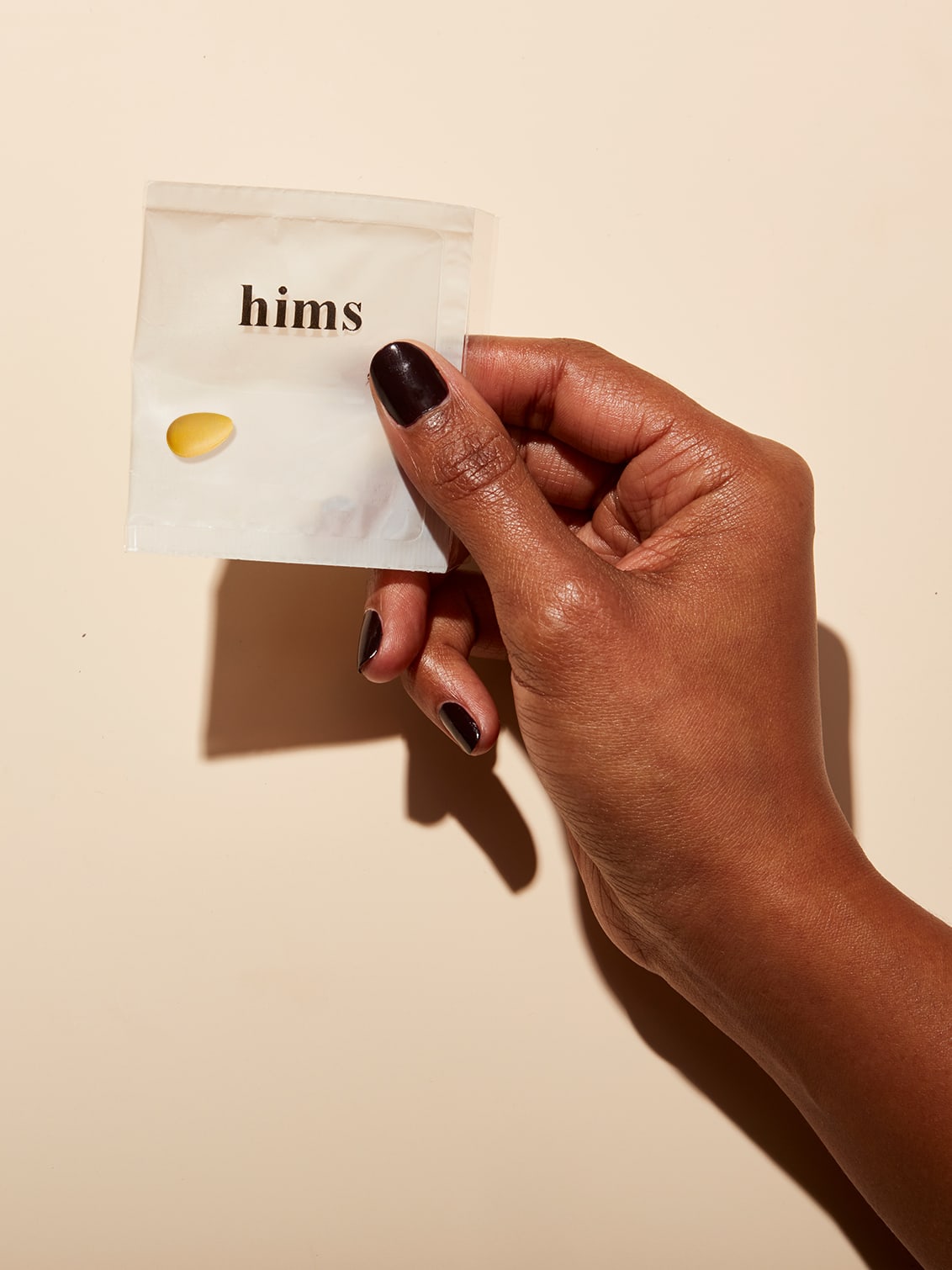 How to take
Hims is offering Tadalafil, the generic version of Cialis at a 5 mg daily dosage – one pill to be taken daily, at the same time, irrespective of how often you have sex. A daily dosage means that sexy time can happen on your watch 😏. Unlike other, higher dosed, as-needed ED medications, once-a-day Tadalafil generally takes four to five days to build up in your system and to be effective.
Learn: tips for taking ED medication effectively
Stay safe
Side effects most commonly associated with Tadalafil include headaches, flushing, upset stomach, abnormal vision, runny or stuffy nose, back and muscle pain, nausea, dizziness, and rash. If you have any side effects that bother you or do not go away, talk to your doctor. If you have an erection that lasts longer than 4 hours, get medical help immediately.
Learn: Tadalafil vs other ED medications
Important Safety Information
*Hims is a registered trademark of Hims, Inc. Cialis® is a registered trademark of Eli Lilly and Company. Offer does not apply to Tadalafil.