What Does Viagra Do to Your Sexual Experience?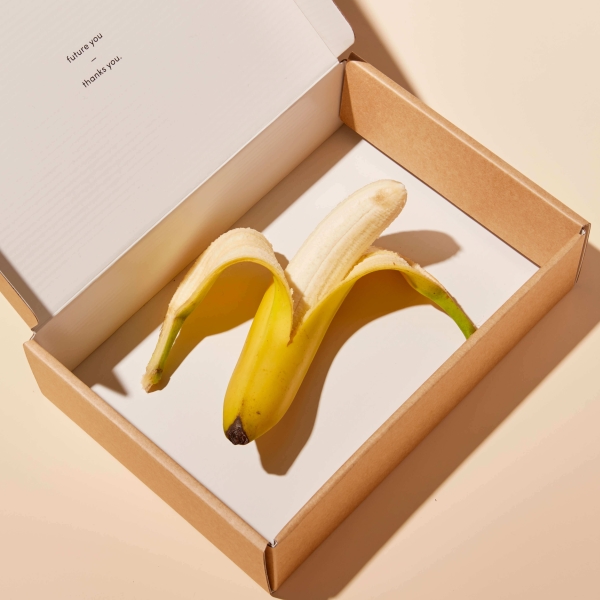 Hard made easy. Find out what you can do to improve your erections. Try hims for $5.


Since it came onto the market in the late 90s, Viagra (or Sildenafil, as it's known generically) has grown from a niche medicine into an ED treatment used by millions of men around the world.
One of the most common Viagra-related questions, particularly from younger men interested in using Viagra, is how Viagra affects sexual experience. Does it change the way sex feels or have any impact on sexual enjoyment or performance?
In this guide, we'll explain the basics of how drugs like Viagra work, as well as how they change the experience of having sex. We'll also bust some of the common myths about Viagra to make it clear what the drug can and can't do for your erections and sexual performance.
How Viagra Affects Your Erection
The mechanism behind Viagra (as well as other ED medicines, like Cialis and Levitra) is fairly simple once you understand it.
Viagra is a PDE5 inhibitor, meaning it inhibits the specific enzyme that regulates blood flow to the soft tissue of the penis. When you take Viagra, the blood vessels bringing blood to and around your penis dilate, letting more blood flow into the penis and making it easier to get an erection.
There's no "magic" to Viagra, and contrary to popular belief, it won't make you spontaneously get an erection unless you're sexually aroused physically or mentally. Instead, Viagra simply makes it easier for your body to develop and maintain an erection by improving blood flow to the tissue of the penis.
Does Viagra Change Your Sexual Experience?
If you have erectile dysfunction (ED) and take Viagra before sex, it's likely that you'll have a significantly improved sexual experience. This is because even a relatively modest dose of Viagra makes it far easier for you to get and keep an erection during sex.
However, it's important to separate the realities of Viagra (and other ED medicines, such as Cialis and Levitra) from the myths that have popped up over the years. Below, we've listed a variety of popular Viagra myths and provided some scientific evidence to bust each of them.
Does Viagra Make You Last Longer in Bed?
This question is tough to answer with a simple yes or no, since it depends on a variety of factors that can affect your sexual performance.
First, there's no scientific evidence linking Viagra with slower time to ejaculation. This means that taking Viagra won't necessarily make you last longer before having an orgasm, although it could improve your general sexual confidence and help you perform better.
With this said, there are some studies that suggest Viagra could be a potential treatment option for men that suffer from premature ejaculation. A 2007 study noted that Viagra is "effective and safe" for treating PE, while another showed promise but didn't have conclusive results.
In general, it's best not to think of Viagra as something that can help you delay ejaculation while having sex.
However, if you frequently lose your erection during sex, Viagra will likely have a positive effect on the amount of time you can last. Viagra makes it easier to develop and sustain an erection, meaning you're less likely to lose your erection during sex due to anxiety or poor stimulation.
In short, the answer to this question is both "yes" and "no," depending on circumstances. While Viagra isn't linked to delayed ejaculation and probably won't make you last longer in the sense most people think of, it can potentially improve your general sexual performance.
Does Taking Viagra Immediately Result in an Erection?
This is another common Viagra myth -- that taking Viagra will result in you immediately getting an instantaneous, uncontrollable erection.
The reality of Viagra is quite different. Viagra does not directly cause you to get an erection or provide any kind of sexual stimulation on its own. Instead, all it does is inhibit the enzyme that regulates blood flow to the penis, making it easier to get an erection if and when you want to.
Without any type of sexual stimulation (whether visual, physical or psychological), you will not develop an erection after taking Viagra. The arousal process is still the same as normal -- you will just find it easier to get an erection when you're in the right mood.
Does Viagra Help You Recover Faster After Orgasm?
Another common belief about Viagra is that it can reduce the refractory period -- the amount of time required for a man to recover after having sex and reaching orgasm.
In this case, the common belief about Viagra is true. Scientific studies generally show that ED medications such as Viagra decrease the amount of time needed to recover after sex, often by quite a significant amount.
For example, a 2000 study into Viagra's effect on post-ejaculatory refractory time found that a 100mg dose of sildenafil (the active ingredient in Viagra) reduced the average recovery time from 10.8 +/- 0.9 minutes to 2.6 +/- 0.7 minutes.
Does Viagra Affect Your Sex Drive?
Viagra is designed to improve your physical performance during sex -- that is, your ability to get and maintain an erection. However, it isn't linked to any increase in your level of sexual interest or sex drive in general.
For the most part, the male sex drive is driven by hormones, ranging from adrenal hormones such as DHEA to male sex hormones like testosterone. Since Viagra is a non-hormonal drug, it's unlikely to interfere with the hormonal side of your sex drive.
Instead, Viagra simply makes it easier to improve your sexual performance when you already feel motivated to have sex. The current scientific studies don't show any link between Viagra and sex drive or general level of interest in sexual activity.
Does Viagra Change The Way Sex Feels?
Although Viagra makes it easier to develop and keep an erection, it doesn't appear to have any effect on the way sex feels. Taking Viagra won't make you feel more stimulated sexually, nor will it have any positive or negative impact on the level of sensation you feel during sex.
With this said, if you suffer from ED, using Viagra can produce a noticeable improvement in the general level of enjoyment you get from sex due to improved performance. However, it doesn't have any confirmed effects on the actual feeling of sex or your level of sexual motivation.
This article was reviewed by Ho Anh, MD.
Important Safety Information
IMPORTANT SAFETY INFORMATION
Do not take Sildenafil (sildenafil citrate) if you:
take any medicines called nitrates, often prescribed for chest pain, or guanylate cyclase stimulators like Adempas (riociguat) for pulmonary hypertension. Your blood pressure could drop to an unsafe level

are allergic to sildenafil, as contained in Sildenafil and REVATIO, or any of the ingredients in Sildenafil

Discuss your health with your doctor to ensure that you are healthy enough for sex. If you experience chest pain, dizziness, or
nausea during sex, seek immediate medical help

Sildenafil can cause serious side effects. Rarely reported side effects include:

an erection that will not go away (priapism). If you have an erection that lasts more than 4 hours, get medical help right away.
If it is not treated right away, priapism can permanently damage your penis
sudden vision loss in one or both eyes. Sudden vision loss in one or both eyes can be a sign of a serious eye problem called
non-arteritic anterior ischemic optic neuropathy (NAION). Stop taking Sildenafil and call your healthcare provider right away if you
have any sudden vision loss

sudden hearing decrease or hearing loss. Some people may also have ringing in their ears (tinnitus) or dizziness. If you have
these symptoms, stop taking Sildenafil and contact a doctor right away

Before you take Sildenafil, tell your healthcare provider if you:

have or have had heart problems such as a heart attack,
irregular heartbeat, angina, chest pain, narrowing of the aortic valve, or heart failure
have had heart surgery within the last 6 months
have pulmonary hypertension
have had a stroke
have low blood pressure, or high blood pressure that
is not controlled
have a deformed penis shape
have had an erection that lasted for more than 4 hours
have problems with your blood cells such as sickle cell
anemia, multiple myeloma, or leukemia
have retinitis pigmentosa, a rare genetic (runs in families)
eye disease
have ever had severe vision loss, including an eye problem
called NAION
have bleeding problems
have or have had stomach ulcers
have liver problems

have kidney problems or are having kidney dialysis have any other medical conditions

Tell your healthcare provider about all the medicines you take, including prescription and over-the-counter medicines, vitamins,
and herbal supplements.

Sildenafil may affect the way other medicines work, and other medicines may affect the way Sildenafil works, causing side effects.
Especially tell your healthcare provider if you take any of the following:

medicines called nitrates
medicines called guanylate cyclase stimulators such as Adempas (riociguat)
medicines called alpha-blockers such as Hytrin (terazosin
HCl), Flomax (tamsulosin HCl), Cardura (doxazosin
mesylate), Minipress (prazosin HCl), Uroxatral (alfuzosin HCl),
 Jalyn (dutasteride and tamsulosin HCl), or Rapaflo (silodosin).
Alpha-blockers are sometimes prescribed for prostate
problems or high blood pressure. In some patients, the use
of Sildenafil with alpha-blockers can lead to a drop in blood pressure or to fainting
medicines called HIV protease inhibitors, such as ritonavir (Norvir), indinavir sulfate (Crixivan), saquinavir (Fortovase or Invirase), or atazanavir sulfate (Reyataz)
some types of oral antifungal medicines, such as
 ketoconazole (Nizoral) and itraconazole (Sporanox)
some types of antibiotics, such as clarithromycin (Biaxin),
telithromycin (Ketek), or erythromycin
other medicines that treat high blood pressure
other medicines or treatments for ED

Sildenafil contains sildenafil, which is the same medicine found
in another drug called REVATIO. REVATIO is used to treat a
rare disease called pulmonary arterial hypertension (PAH).
 Sildenafil should not be used with REVATIO or with other PAH
treatments containing sildenafil or any other PDE5 inhibitors
(such as Adcirca tadalafil)

Sildenafil does not protect against sexually transmitted diseases, including HIV.

The most common side effects of Sildenafil: headache; flushing; upset stomach; abnormal vision, such as changes in color vision
(such as having a blue color tinge) and blurred vision; stuffy or runny nose; back pain; muscle pain; nausea; dizziness; rash.

Sildenafil (sildenafil citrate) is prescription medicine used to treat erectile dysfunction (ED).

Sildenafil is not for women or children.