Weight and ED: How Being Overweight Can Affect Your Erection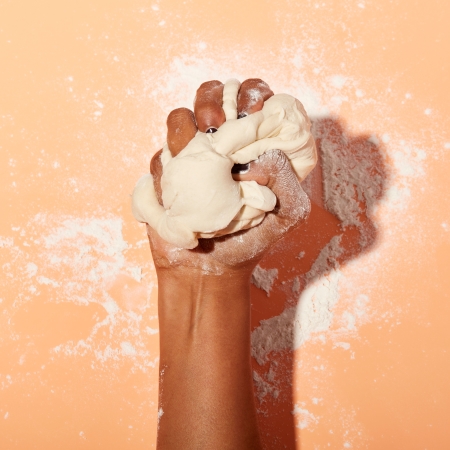 Hard made easy. Find out what you can do to improve your erections. Try hims for $5.


Worried about your ability to develop and sustain an erection? Erectile dysfunction (or ED) is a common condition that can affect men of all ages and backgrounds, making sexual activity less enjoyable.
Medical studies have revealed that several health factors are closely linked to ED. One of these factors is weight -- for the most part, being overweight or obese is closely linked to a higher rate of ED in men of all ages.
In this guide, we'll look at the links between being overweight and developing ED, as well as the most effective ways to improve your erection quality, sexual performance and general quality of life.
Do Health Issues Caused by Being Overweight Cause ED?
While there's no scientific data showing that being overweight directly causes ED, some studies show a clear link between weight loss and improvements in sexual performance.
There's also a wealth of epidemiologic linking risk factors for heart disease, such as high blood pressure and obesity, with erectile dysfunction.
For example, an Italian study of overweight and obese men looked at the effects of weight loss on erectile dysfunction. The men were divided into two groups -- one of which received expert help on weight loss and exercise, while the others received only minor written help.
Men that were coached on weight loss lost an average of 33 lbs over a two year period, with the members of the control group losing an average of fewer than 5 lbs over the same period.
After two years, 31% of men in the group that lost an average of 33 lbs each reported restored erectile function. Only 5% of men in the control group showed similar improvements.
More recent research from the University of Adelaide shows similar findings -- that men who are overweight or obese have a incidence rate for erectile dysfunction, but that this ED can often be treated through improvements in physical activity and a reduction in body weight.
In short, while there isn't any scientific evidence to show that being overweight is a direct cause of erectile dysfunction, the negative health effects of obesity -- high blood pressure, cholesterol and diabetes -- are all closely linked to erectile dysfunction, making it a major risk factor.
Obesity and Testosterone Levels in Men
Beyond the negative cardiovascular health effects of being overweight, researchers also believe that the effects of obesity on testosterone could contribute to erectile dysfunction.
Obesity is closely linked to lower-than-normal levels of testosterone in men. A 2009 study shows that BMI (body mass index, a measure of body weight relative to height) is inversely proportional to serum total testosterone concentrations.
Other studies show a similar link between obesity and testosterone. One study from 1977 found that severely obese men had low levels of serum testosterone. A more recent review of medical study data from 2014 ended with similar findings.
In short, men with higher-than-average body weight tend to have lower levels of serum and free testosterone, a vital hormone for normal sexual performance in men.
Testosterone is closely linked to libido in men, with low levels of testosterone generally resulting in a reduction in sexual desire. There's also some data to suggest that a certain baseline level of testosterone is essential for normal erectile function, making it a potential factor for ED.
The solution? Just like the men in the obesity studies linked above, men that lose fat and reduce their body weight through diet and lifestyle changes tend to show improvements in testosterone production.
In the Diabetes Prevention Program multicenter clinical research study, obese men were put on a diet and exercise weight loss program. Over the course of one year, men that lost weight with diet and exercise showed a small but significant increase in bioavailable testosterone levels.
This increase in testosterone didn't occur in the placebo or medication treated groups, showing that weight loss and physical activity could be a major factors in healthy testosterone levels for men.
Overweight? How You Can Improve Your Erection Quality
Are you overweight or obese? Confirming your risk for obesity and related health problems isn't as straightforward as it should be.
The BMI (Body Mass Index) is still widely referred to in the medical field, but it has its drawbacks. For instance, it doesn't take body fat percentage into account. This can cause a muscular bodybuilder and an obese individual to have the same BMI number. Obviously, that's an issue but keep in mind that most of us are not walking around looking like Arnold Schwarzenegger. Here is a simple BMI calculator from the U.S. Department of Health and Human Services.
To give yourself another data point you could also measure your waist to hip ratio which can give you more information about your current weight and body composition. Here's an article from healthline that explains how to take the measurement and what the numbers mean.
If both your BMI and waist to hip ratio are outside the healthy range you could be at a greater risk for weight related health issues.
If you're overweight, making a few small changes to your lifestyle and diet could have significant effects on your sexual performance:
Lose weight, either through dieting, exercise or a combination of both. Weight loss is closely linked to improvements in erection quality and sexual performance, making a healthy body weight an important factor for improving your sex life.





Focus on cardiovascular health factors. Cardiovascular issues like hypertension (high blood pressure) and high cholesterol are closely linked to erectile dysfunction, making any improvement to your heart health a positive for your sexual performance.





You can learn more about this in

our guide to high blood pressure and ED

, which covers one of the most common causes of erectile dysfunction.





Exercise. Even if you aren't aiming to lose weight, exercising regularly can improve your mood and help you relax during sexual activity, reducing the risk of performance anxiety and increasing your stamina.




Consider using ED medication. If losing weight and improving your cardiovascular health doesn't completely solve your ED, medications like sildenafil, tadalafil and vardenafil can help you improve your erections and gain more confidence in bed.

Just make sure you talk with your doctor first to make sure that you're healthy enough to use ED medications.
For both sexual and all-round health, it's always best to maintain a healthy body weight. If your weight has crept up over the last few years, bringing it down to a healthy level can have a major positive effect on your erections, sexual performance and general quality of life.
Important Safety Information
IMPORTANT SAFETY INFORMATION
Do not take Sildenafil (sildenafil citrate) if you:
take any medicines called nitrates, often prescribed for chest pain, or guanylate cyclase stimulators like Adempas (riociguat) for pulmonary hypertension. Your blood pressure could drop to an unsafe level

are allergic to sildenafil, as contained in Sildenafil and REVATIO, or any of the ingredients in Sildenafil

Discuss your health with your doctor to ensure that you are healthy enough for sex. If you experience chest pain, dizziness, or
nausea during sex, seek immediate medical help

Sildenafil can cause serious side effects. Rarely reported side effects include:

an erection that will not go away (priapism). If you have an erection that lasts more than 4 hours, get medical help right away.
If it is not treated right away, priapism can permanently damage your penis
sudden vision loss in one or both eyes. Sudden vision loss in one or both eyes can be a sign of a serious eye problem called
non-arteritic anterior ischemic optic neuropathy (NAION). Stop taking Sildenafil and call your healthcare provider right away if you
have any sudden vision loss

sudden hearing decrease or hearing loss. Some people may also have ringing in their ears (tinnitus) or dizziness. If you have
these symptoms, stop taking Sildenafil and contact a doctor right away

Before you take Sildenafil, tell your healthcare provider if you:

have or have had heart problems such as a heart attack,
irregular heartbeat, angina, chest pain, narrowing of the aortic valve, or heart failure
have had heart surgery within the last 6 months
have pulmonary hypertension
have had a stroke
have low blood pressure, or high blood pressure that
is not controlled
have a deformed penis shape
have had an erection that lasted for more than 4 hours
have problems with your blood cells such as sickle cell
anemia, multiple myeloma, or leukemia
have retinitis pigmentosa, a rare genetic (runs in families)
eye disease
have ever had severe vision loss, including an eye problem
called NAION
have bleeding problems
have or have had stomach ulcers
have liver problems

have kidney problems or are having kidney dialysis have any other medical conditions

Tell your healthcare provider about all the medicines you take, including prescription and over-the-counter medicines, vitamins,
and herbal supplements.

Sildenafil may affect the way other medicines work, and other medicines may affect the way Sildenafil works, causing side effects.
Especially tell your healthcare provider if you take any of the following:

medicines called nitrates
medicines called guanylate cyclase stimulators such as Adempas (riociguat)
medicines called alpha-blockers such as Hytrin (terazosin
HCl), Flomax (tamsulosin HCl), Cardura (doxazosin
mesylate), Minipress (prazosin HCl), Uroxatral (alfuzosin HCl),
 Jalyn (dutasteride and tamsulosin HCl), or Rapaflo (silodosin).
Alpha-blockers are sometimes prescribed for prostate
problems or high blood pressure. In some patients, the use
of Sildenafil with alpha-blockers can lead to a drop in blood pressure or to fainting
medicines called HIV protease inhibitors, such as ritonavir (Norvir), indinavir sulfate (Crixivan), saquinavir (Fortovase or Invirase), or atazanavir sulfate (Reyataz)
some types of oral antifungal medicines, such as
 ketoconazole (Nizoral) and itraconazole (Sporanox)
some types of antibiotics, such as clarithromycin (Biaxin),
telithromycin (Ketek), or erythromycin
other medicines that treat high blood pressure
other medicines or treatments for ED

Sildenafil contains sildenafil, which is the same medicine found
in another drug called REVATIO. REVATIO is used to treat a
rare disease called pulmonary arterial hypertension (PAH).
 Sildenafil should not be used with REVATIO or with other PAH
treatments containing sildenafil or any other PDE5 inhibitors
(such as Adcirca tadalafil)

Sildenafil does not protect against sexually transmitted diseases, including HIV.

The most common side effects of Sildenafil: headache; flushing; upset stomach; abnormal vision, such as changes in color vision
(such as having a blue color tinge) and blurred vision; stuffy or runny nose; back pain; muscle pain; nausea; dizziness; rash.

Sildenafil (sildenafil citrate) is prescription medicine used to treat erectile dysfunction (ED).

Sildenafil is not for women or children.