Too far gone? When is it time to consider a hair transplant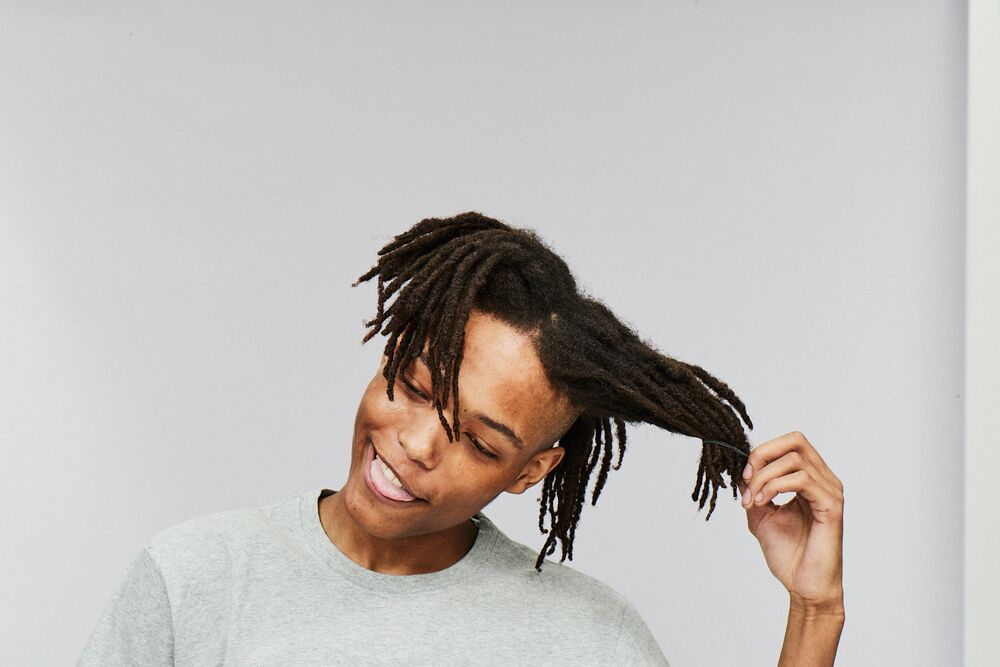 Considering a hair transplant? Considering cutting it all off? It's probably best to just take a deep breath and ask yourself "is all the drama necessary?" While it may look like your hair is thinning and you're experiencing the first stages of balding, it could be that you're simply maturing. In extreme cases some diseases can leave your hair follicles, or scalp, so damaged that a hair transplant is not even possible.
The difference between a receding hairline and a maturing hairline
One of the most common misunderstandings when it comes to hair loss is whether or not you're losing your hair, or just aging gracefully. Men aged 18-29 assume that they're experiencing a receding hairline, when in reality their hairline is just maturing. A mature hairline is nothing to worry about, it just a natural part of getting older, and it does not mean you need to rush out and get an expensive hair transplant.
Bro, do you even hair transplant?
One of the first things to consider is if you can even undergo a hair transplant procedure.
The first thing doctors do when identifying hair transplant candidates is examine the the cross sectional area of the scalp hair, as well as the scalp's ability to produce healthy hair in certain areas. The appearance of baldness, particularly where the hair is thinning, is due to light penetrating past sparse or absent hair, and then being reflected off the scalp. So, the thicker the hair that is in place to block the light, the less the appearance of baldness will be which can make the hair transplant procedure more difficult.
Generally speaking, the more curl or wave your hair has, the better it will be at covering the scalp. An excellent example of this is Afro-Caribbean hair, which tends to be tightly wound and has wonderful coverage properties, as it stands thick and mat-like above the scalp, blocking the light. In these men it may be too late to successfully carry out a hair transplant.
Men who shouldn't consider hair transplants at all also include those who are suffering from diffuse unpatterned alopecia. As the name suggest this type of hair loss does not conform a specific pattern like traditional hair loss (male alopecia), and mainly leads to changes in hair density as opposed to complete baldness. For men suffering from diffuse unpatterned alopecia would be a waste of both time and money.
Hair transplants take time to take root
Hair transplants are definitely appealing. It's hard not to be seduced by the before and after pictures of men worn down by their withering masculinity, and then returned to their former hair whipping glory. The reality of going from the before pic to the aftermath is actually months of patience, pain, scarring, and hair care. It can take upwards of six months to a year for a hair transplant to begin to yield results resembling a youthful head of hair.
When most people think hair transplant they think instant results, which couldn't be further from the truth. Infact for most of the time immediately following a hair transplant, many will look worse than they did with just their thinning hair. Undergoing a hair transplant is not a panacea for making your life better, nor will it automatically make you happy.
Can you afford it?
Hair transplants aren't cheap. Starting prices for the procedure range from $4,000 to $6,000. However, you get what you pay for, an often times these hair transplants can lead to gross deformities. To get the job done properly usually requires a talented surgeon who will perform about 2,000 grafts at about $5 and $11 per graft. That equates to a hefty bill of about $20,000 which typically is not covered by insurance since the operation is purely cosmetic.
There is no doubt, balding sucks- it can make you the punchline of many tasteless jokes, or worse make you feel deeply insecure. But it isn't the worst thing, and in most cases it is easily reversible with oral or topical treatments especially if you catch it early.
A hair transplant should be the last method you resort to in managing hair loss, and you should ask yourself some serious questions before contacting a clinic. Wouldn't it be better to take the thousands of dollars and do something more productive with it? Like pour it into any number of lucrative investments, your (future) children's future, a sports car to mask your insecurity, or a life-changing vacation where you can sunburn your balding scalp? Nevermind that there are plenty of cost-effective alternatives that may take more time to reverse the hair loss, but are ultimately less invasive. At the end of the day, a hair transplant is for those who truly have the means, the hair, and the commitment to go through with it. For everyone else there's minoxidil and finasteride to attempt to keep what they have and potentially grow some back.
Important Safety Information
IMPORTANT SAFETY INFORMATION
Finasteride is for use by MEN ONLY and should NOT be used by women or children.
Read this Patient Information before you start taking Finasteride and each time you get a refill. There may be new information. This information does not take the place of talking with your healthcare provider about your medical condition or treatment.
What is Finasteride?
Finasteride is a prescription medicine used for the treatment of male pattern hair loss (androgenetic alopecia).
It is not known if Finasteride works for a receding hairline on either side of and above your forehead (temporal area).
Finasteride is not for use by women and children.
Who should not take Finasteride?
Do not take Finasteride if you:
are pregnant or may become pregnant. Finasteride may harm your unborn baby.

Finasteride tablets are coated and will prevent contact with the medicine during handling, as long as the tablets are not broken or crushed. Females who are pregnant or who may become pregnant should not come in contact with broken or crushed Finasteride tablets.
If a pregnant woman comes in contact with crushed or broken Finasteride tablets, wash the contact area right away with soap and water. If a woman who is pregnant comes into contact with the active ingredient in Finasteride, a healthcare provider should be consulted. If a woman who is pregnant with a male baby swallows or comes in contact with the medicine in Finasteride, the male baby may be born with sex organs that are not normal.

are allergic to any of the ingredients in Finasteride. See the end of this leaflet for a complete list of ingredients in Finasteride.

What should I tell my healthcare provider before taking Finasteride? Before taking Finasteride, tell your healthcare provider if you:

have any other medical conditions, including problems with your prostate or liver

Tell your healthcare provider about all the medicines you take, including prescription and nonprescription medicines, vitamins, and herbal supplements.

Know the medicines you take. Keep a list of them to show your healthcare provider and pharmacist when you get a new medicine.

How should I take Finasteride?

Take Finasteride exactly as your healthcare provider tells you to take it.
You may take Finasteride with or without food.

If you forget to take Finasteride, do not take an extra tablet. Just take the next tablet as usual.

Finasteride will not work faster or better if you take it more than once a day.

What are the possible side effects of Finasteride?

decrease in your blood Prostate Specific Antigen (PSA) levels. Finasteride can affect a blood test called PSA (Prostate-Specific Antigen) for the screening of prostate cancer. If you have a PSA test done you should tell your healthcare provider that you are taking Finasteride because Finasteride decreases PSA levels. Changes in PSA levels will need to be evaluated by your healthcare provider. Any increase in follow-up PSA levels from their lowest point may signal the presence of prostate cancer and should be evaluated, even if the test results are still within the normal range for men not taking Finasteride. You should also tell your healthcare provider if you have not been taking Finasteride as prescribed because this may affect the PSA test results. For more information, talk to your healthcare provider.

There may be an increased risk of a more serious form of prostate cancer in men taking finasteride at 5 times the dose of Finasteride.

The most common side effects of Finasteride include:

decrease in sex drive
trouble getting or keeping an erection

a decrease in the amount of semen

The following have been reported in general use with Finasteride:

breast tenderness and enlargement. Tell your healthcare provider about any changes in your breasts such as lumps, pain or nipple discharge.
depression;
decrease in sex drive that continued after stopping the medication;
allergic reactions including rash, itching, hives and swelling of the lips, tongue, throat, and face;
problems with ejaculation that continued after stopping medication;
testicular pain;
difficulty in achieving an erection that continued after stopping the medication;
male infertility and/or poor quality of semen.

in rare cases, male breast cancer.

Tell your healthcare provider if you have any side effect that bothers you or that does not go away.

These are not all the possible side effects of Finasteride. For more information, ask your healthcare provider or pharmacist. Call your doctor for medical advice about side effects. You may report side effects to FDA at 1-800-FDA1088.

How should I store Finasteride?

Store Finasteride at room temperature between 59˚F to 86˚F (15˚C to 30˚C).

Keep Finasteride in a closed container and keep Finasteride tablets dry (protect from moisture).

Keep Finasteride and all medicines out of the reach of children.

General information about the safe and effective use of Finasteride.

Medicines are sometimes prescribed for purposes other than those listed in this Patient Information. Do not use Finasteride for a condition for which it was not prescribed. Do not give Finasteride to other people, even if they have the same symptoms you have. It may harm them.