The Right and Wrong Way to React to a Failed Erection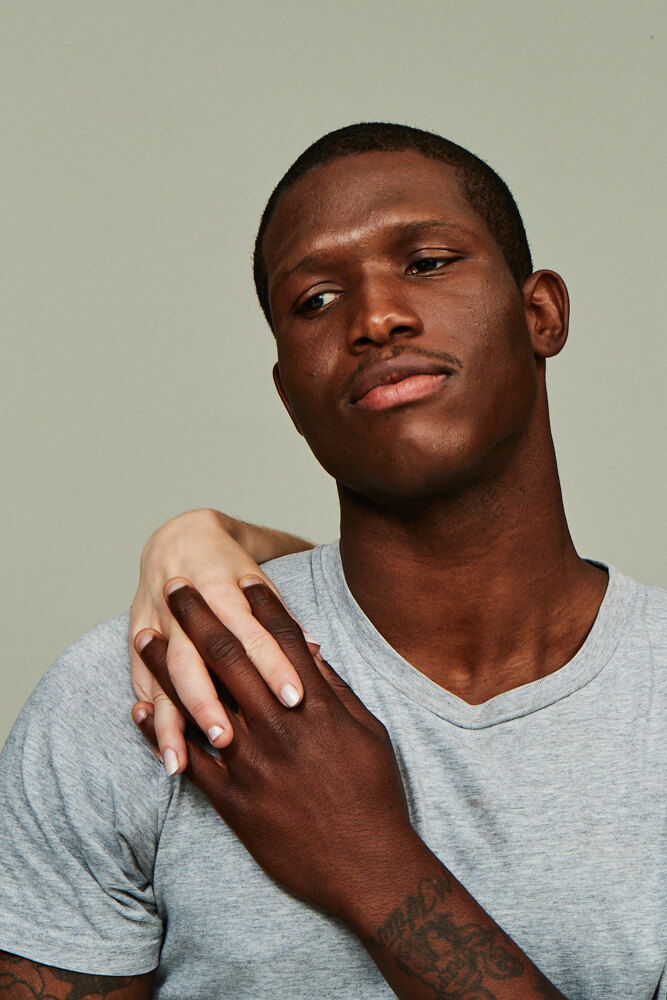 No man likes to consider the possibility that he may not be able to perform in an intimate situation. After all, your manhood is a significant part of your identity. The reality is, however, that erectile issues are more common than you might like to think, and they are not limited to men of middle-age and older. In fact, a recent study published in the Journal of Sexual Medicine suggests that one out of every four new patients with ED is under the age of 40.
So, what's the point? The truth of the matter is that you are likely to experience erectile issues at some time in your life, and maybe earlier than you would hope. Though failed erections can be frustrating and downright embarrassing, it is important not to blow the situation out of proportion. Keep reading to learn about the right way and the wrong way to react to a failed erection.
The Wrong Way: Freak Out and Shut Down
When you have trouble achieving or maintaining an erection with a partner, it can be embarrassing – especially if it is happening for the first time. When something like this happens, it is easy to close yourself off and wallow in your worry and self-pity. Men often have a tendency to internalize their emotions, so that may be your first instinct when something like this happens. As difficult as it may be, however, you need to keep a lid on your panic and avoid the urge to shut down completely.
The Right Way: Take Stock of the Situation
Instead of freaking out and immediately closing yourself off, take a moment to breathe when you have a failed erection – step back and take stock of the situation. If this is the first time it has happened, there is no reason to worry and certainly no need to panic. In fact, difficulty achieving or maintaining an erection up to 20% of the time is considered normal for most men and is often referred to as situational or short-term erectile dysfunction.
Situational erectile dysfunction has many potential causes, so ask yourself whether any of these causes applies to your current situation before you jump to any conclusions. Some of the most common causes of short-term ED include the following:
Stress

– Not only can stress keep you from focusing on the situation at hand, but it actually triggers the release of chemicals in the brain which could prevent you from achieving an erection. If you've had erectile issues in the past, performance anxiety for future encounters can be a source of stress in and of itself.

Alcohol

– While having a drink or two may relax you and lower your inhibitions, drinking too much might prevent you from performing sexually. You may also find that alcohol contributes more significantly to erectile issues as you get older.

Fatigue

– Sometimes your body is simply too tired for sex. Fatigue can not only decrease your ability to perform sexually but it may also lower your desire for sex – this is particularly true if you typically have sex at night.

Drugs

– Many over-the-counter medications like cold medicine, pain relievers, and sleep aids can contribute to short-term ED, as can prescription drugs for blood pressure and depression or anxiety. Read the fine print on the packaging to see whether a drug you are taking could be contributing to your ED.

Inexperience

– Sometimes an inability to perform is simply a matter of experience. If you aren't familiar with using condoms or if you are still learning about what you do and don't enjoy in a sexual setting, it can deflate your erection. Like anything in life, sex takes time and practice.
In addition to thinking about these potential causes for ED, ask yourself whether it might be the situation itself causing the problem. Do you feel uncomfortable with the circumstances of the situation? Do you trust your partner well enough to open up and enjoy sexual pleasure? Are there problems in your relationship keeping you from really connecting with your partner? If any of these rings true, your problem is likely short-term and may resolve on its own once the situation has improved.
If you want to make sure situational ED doesn't happen again, take steps to address the cause as you've identified it. This might mean taking steps to manage your stress or limiting your alcohol intake before your next sexual encounter. It could mean planning sexual activity for a different time of day when you have the time and the mental capacity to focus on it. It could mean stopping or changing the medication you are taking. It may even mean removing yourself from the situation and waiting until you feel completely comfortable and ready to try again.
The Wrong Way: Blame Your Partner
When something embarrassing or upsetting happens, it is tempting to go on the defensive. It is easier to lash out and attack someone else than to admit your own shortcomings. When you experience erectile problems, one of the worst things you can do is blame your partner. Not only can it damage your relationship (and your partner), but the truth is that, more than likely, no one is to blame at all. Erectile issues happen from time to time – that is the long and short of it.
The Right Way: Have a Conversation About It
Many men consider erectile dysfunction solely a man's problem. Though this may technically be true, you aren't the only one affected when you have difficulty performing in an intimate setting. While you're busy worrying about whether your erectile problems are a one-time thing, your partner is likely wondering whether she is the cause of the problem.
When it comes to sex and intimacy, women have just as many insecurities as men. Having an open and honest conversation about the problem is the best way to quell those insecurities for both of you. In most cases, attraction has nothing to do with a failure to perform, but your partner still needs to hear it from you. When you trust your partner enough to be honest with her, she will likely reward you with some honesty of her own and assure you that the occasional problem is nothing to worry about.
Once you and your partner have talked about the issue, you may find that the problem goes away and you're ready to try again. If you're still unable to achieve an erection, or if you're too worried to try, remember that there are other ways to be intimate. Intercourse is not the only way to achieve pleasure with a partner! Go slowly and really take the time to explore and enjoy each other's bodies – you may find that sexual intimacy is just as satisfying (or more so) without penetration.
The Wrong Way: Pretend it Never Happened
While many men become defensive when something upsetting happens, others like to pretend it never happened at all. If you internalize your feelings and act like the problem never occurred, you might be able to fool your partner into thinking things are okay, but you can't fool yourself. The risk you run with internalizing your emotions about your erectile trouble is that minor issues are likely to become major problems. We're talking about psychological impotence, or erectile dysfunction triggered by psychological causes.
In many ways, psychological ED is a self-fulfilling prophecy – a failed erection may cause you to become nervous or anxious the next time you have sex, and that anxiety inhibits your future sexual performance. When you fail to perform a second time, it adds to that anxiety and makes it that much more difficult for you to achieve an erection the next time. The longer you deny your issues and internalize your feelings, the bigger the problem is going to get.
The Right Way: Talk to Your Doctor
If you are concerned about erectile dysfunction, talk to your doctor! Whether you're experiencing erectile issues for the first time or it has been happening for a while, your doctor can help you determine whether the problem is temporary or if it is something that should be explored in greater depth. Even if it turns out to be a short-term issue, you'll have peace of mind knowing that that is the case. If your erectile issues are related to an underlying medical problem or some psychological issue, talking to your doctor is the first step toward diagnosis and treatment.
In order to diagnose erectile dysfunction, your doctor will need to perform a physical exam and you'll be asked questions about your medical history as well as your symptoms. Additional tests such as blood tests, urinalysis, and ultrasound may also be an option if your doctor wants to rule out medical causes for your ED. Once your doctor has determined the cause for your problems, you'll be able to discuss treatment options which may include oral ED medications, psychological counseling, or dietary and lifestyle changes. Be sure you discuss all the options with your doctor before you make your choice.
No bones about it, erectile dysfunction is not something any man wants to experience. Unfortunately, you have a 25% chance of experiencing a failed erection before you reach the age of 40 and your risk only increases from there. In the face of these odds, it is important to control your reaction if and when you do have erectile issues – you don't want to blow the problem out of proportion and inadvertently make things worse for yourself.
When you have trouble achieving or maintaining an erection, take it in stride – consider the potential causes and have an open conversation with your partner (and your doctor) before you worry too much about it. You may just find that taking these simple steps resolves the problem for you.
Important Safety Information
IMPORTANT SAFETY INFORMATION
Do not take Sildenafil (sildenafil citrate) if you:
take any medicines called nitrates, often prescribed for chest pain, or guanylate cyclase stimulators like Adempas (riociguat) for pulmonary hypertension. Your blood pressure could drop to an unsafe level

are allergic to sildenafil, as contained in Sildenafil and REVATIO, or any of the ingredients in Sildenafil

Discuss your health with your doctor to ensure that you are healthy enough for sex. If you experience chest pain, dizziness, or
nausea during sex, seek immediate medical help

Sildenafil can cause serious side effects. Rarely reported side effects include:

an erection that will not go away (priapism). If you have an erection that lasts more than 4 hours, get medical help right away.
If it is not treated right away, priapism can permanently damage your penis
sudden vision loss in one or both eyes. Sudden vision loss in one or both eyes can be a sign of a serious eye problem called
non-arteritic anterior ischemic optic neuropathy (NAION). Stop taking Sildenafil and call your healthcare provider right away if you
have any sudden vision loss

sudden hearing decrease or hearing loss. Some people may also have ringing in their ears (tinnitus) or dizziness. If you have
these symptoms, stop taking Sildenafil and contact a doctor right away

Before you take Sildenafil, tell your healthcare provider if you:

have or have had heart problems such as a heart attack,
irregular heartbeat, angina, chest pain, narrowing of the aortic valve, or heart failure
have had heart surgery within the last 6 months
have pulmonary hypertension
have had a stroke
have low blood pressure, or high blood pressure that
is not controlled
have a deformed penis shape
have had an erection that lasted for more than 4 hours
have problems with your blood cells such as sickle cell
anemia, multiple myeloma, or leukemia
have retinitis pigmentosa, a rare genetic (runs in families)
eye disease
have ever had severe vision loss, including an eye problem
called NAION
have bleeding problems
have or have had stomach ulcers
have liver problems

have kidney problems or are having kidney dialysis have any other medical conditions

Tell your healthcare provider about all the medicines you take, including prescription and over-the-counter medicines, vitamins,
and herbal supplements.

Sildenafil may affect the way other medicines work, and other medicines may affect the way Sildenafil works, causing side effects.
Especially tell your healthcare provider if you take any of the following:

medicines called nitrates
medicines called guanylate cyclase stimulators such as Adempas (riociguat)
medicines called alpha-blockers such as Hytrin (terazosin
HCl), Flomax (tamsulosin HCl), Cardura (doxazosin
mesylate), Minipress (prazosin HCl), Uroxatral (alfuzosin HCl),
 Jalyn (dutasteride and tamsulosin HCl), or Rapaflo (silodosin).
Alpha-blockers are sometimes prescribed for prostate
problems or high blood pressure. In some patients, the use
of Sildenafil with alpha-blockers can lead to a drop in blood pressure or to fainting
medicines called HIV protease inhibitors, such as ritonavir (Norvir), indinavir sulfate (Crixivan), saquinavir (Fortovase or Invirase), or atazanavir sulfate (Reyataz)
some types of oral antifungal medicines, such as
 ketoconazole (Nizoral) and itraconazole (Sporanox)
some types of antibiotics, such as clarithromycin (Biaxin),
telithromycin (Ketek), or erythromycin
other medicines that treat high blood pressure
other medicines or treatments for ED

Sildenafil contains sildenafil, which is the same medicine found
in another drug called REVATIO. REVATIO is used to treat a
rare disease called pulmonary arterial hypertension (PAH).
 Sildenafil should not be used with REVATIO or with other PAH
treatments containing sildenafil or any other PDE5 inhibitors
(such as Adcirca tadalafil)

Sildenafil does not protect against sexually transmitted diseases, including HIV.

The most common side effects of Sildenafil: headache; flushing; upset stomach; abnormal vision, such as changes in color vision
(such as having a blue color tinge) and blurred vision; stuffy or runny nose; back pain; muscle pain; nausea; dizziness; rash.

Sildenafil (sildenafil citrate) is prescription medicine used to treat erectile dysfunction (ED).

Sildenafil is not for women or children.