Sexual Performance Anxiety and ED: What You Need to Know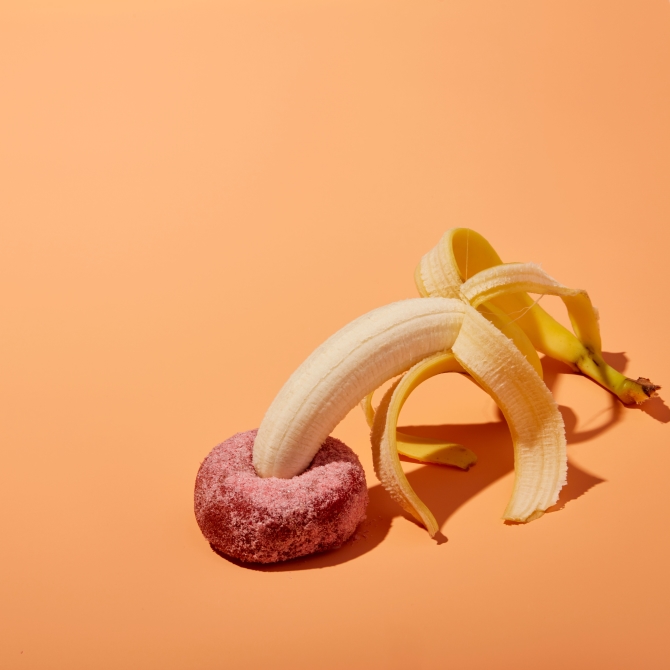 Hard made easy. Find out what you can do to improve your erections. Try hims for $5.


Have you ever felt anxious before sex? It's far from uncommon for men to feel nervous, anxious or uncomfortable before and during sexual activity -- a common problem that's known as sexual performance anxiety.
Performance anxiety affects men of all ages, resulting in everything from premature ejaculation to erectile dysfunction. It's a common issue with a variety of solutions, from guided imagery and other anxiety reduction techniques to medication.
In this guide, we'll go into more detail about what performance anxiety is, how it happens and what you can do to prevent it from affecting your sexual performance.
What is Sexual Performance Anxiety?
Sexual performance anxiety is a feeling of nervousness and anxiety before and during sex. It's extremely common, affecting men of all ages and backgrounds. It can occur for a wide range of different reasons, including:
Concern about sexual performance (for example, worrying that you may not fully satisfy your partner)





Body image issues, such as concern over your weight, height or penis size





Stress about erectile dysfunction, premature ejaculation, delayed ejaculation and other conditions that can affect sexual satisfaction





Relationship issues, such as a lack of emotional connection or dissatisfaction with your relationship





Other sources of stress, such as difficulties regarding work, relationships, family or other non-sexual aspects of your life





Nervousness about sexual activity in general
When you experience these feelings, your body might release increased amounts of powerful stress hormones such as adrenaline, making it more difficult for you to relax and enjoy sexual activity.
For many men, this can lead to erectile dysfunction, making sexual activity more difficult and less satisfying. Sometimes, performance anxiety worsens over time, as one bad experience creates more anxiety and stress about sexual activity.
How Performance Anxiety Happens
When you feel anxious, your body releases powerful stress hormones such as epinephrine (also called adrenaline) and norepinephrine. These hormones constrict blood vessels, reducing blood flow to parts of your body such as your penis.
This makes it much harder than normal to develop and keep an erection, affecting your ability to enjoy sex with your partner. Simply put, the psychological effects of performance anxiety lead to a physical response from your body that makes sex more difficult.
This means that even men with none of the main physical causes of erectile dysfunction (ED) can have trouble getting an erection if they feel anxious or nervous before sex.
Performance anxiety can happen before sexual activity or during sex. During sex, performance anxiety can make it more difficult to orgasm, as anxiety over your sexual performance can make it tough to concentrate on the physical and emotional sensation of sex.
Over time, performance anxiety can have a significant negative effect on an individual's sex life, resulting in (for some people) a reduced level of interest in sexual activity.
Performance Anxiety and Erectile Dysfunction (ED)
Right now, there isn't a lot of research on the physical effects of performance anxiety. However, one study from 2005 shows that performance anxiety is one of the factors most closely linked to sexual dysfunction in both men and women.
Treatment Options for Sexual Performance Anxiety
Because performance anxiety can occur for a variety of reasons, treatment usually focuses on identifying and solving the factor or factors that caused the anxiety in the first place.
Sometimes, performance anxiety can solve itself as you become more familiar and comfortable with your sexual partner. In other cases, performance anxiety can disappear as you identify and manage sources of stress in your life.
Other treatment options for performance anxiety include counseling and sex therapy to work on intimacy and sexual performance, as well as lifestyle changes aimed at reducing your total level of stress and negative thinking.
Research also shows that guided imagery, a therapeutic technique for dealing with anxiety, can be effective in helping treat sexual performance anxiety.
ED drugs like sildenafil, tadalafil and vardenafil can also be used in sexual performance anxiety treatment as a way to provide more confidence for men with sexual performance concerns. Like with all prescription medications, this is something that's best discussed with your doctor.
It's a Common Issue
Performance anxiety is a common problem that can affect anyone. For men, it can be a stressful experience -- after all, no one wants to let their sexual partner down or miss out on enjoying sex because they feel anxious and uncomfortable.
Luckily, performance anxiety can easily be fixed. From open communication with your partner to guided imagery, relaxation exercises and ED medication, there are a range of treatment options that can help you overcome performance anxiety and enjoy a healthy sex life.
Interested in learning more about the psychological side of sexual performance? Our guides to porn-induced erectile dysfunction and average penis and erection size go into more detail about two of the most common causes of sexual performance anxiety.
Looking for a way to reduce feelings of anxiety? Our list of five science-backed reasons to start meditating explains how meditation can play a role in helping you overcome stress, anxiety and negative thought patterns.
Important Safety Information
IMPORTANT SAFETY INFORMATION
Do not take Sildenafil (sildenafil citrate) if you:
take any medicines called nitrates, often prescribed for chest pain, or guanylate cyclase stimulators like Adempas (riociguat) for pulmonary hypertension. Your blood pressure could drop to an unsafe level

are allergic to sildenafil, as contained in Sildenafil and REVATIO, or any of the ingredients in Sildenafil

Discuss your health with your doctor to ensure that you are healthy enough for sex. If you experience chest pain, dizziness, or
nausea during sex, seek immediate medical help

Sildenafil can cause serious side effects. Rarely reported side effects include:

an erection that will not go away (priapism). If you have an erection that lasts more than 4 hours, get medical help right away.
If it is not treated right away, priapism can permanently damage your penis
sudden vision loss in one or both eyes. Sudden vision loss in one or both eyes can be a sign of a serious eye problem called
non-arteritic anterior ischemic optic neuropathy (NAION). Stop taking Sildenafil and call your healthcare provider right away if you
have any sudden vision loss

sudden hearing decrease or hearing loss. Some people may also have ringing in their ears (tinnitus) or dizziness. If you have
these symptoms, stop taking Sildenafil and contact a doctor right away

Before you take Sildenafil, tell your healthcare provider if you:

have or have had heart problems such as a heart attack,
irregular heartbeat, angina, chest pain, narrowing of the aortic valve, or heart failure
have had heart surgery within the last 6 months
have pulmonary hypertension
have had a stroke
have low blood pressure, or high blood pressure that
is not controlled
have a deformed penis shape
have had an erection that lasted for more than 4 hours
have problems with your blood cells such as sickle cell
anemia, multiple myeloma, or leukemia
have retinitis pigmentosa, a rare genetic (runs in families)
eye disease
have ever had severe vision loss, including an eye problem
called NAION
have bleeding problems
have or have had stomach ulcers
have liver problems

have kidney problems or are having kidney dialysis have any other medical conditions

Tell your healthcare provider about all the medicines you take, including prescription and over-the-counter medicines, vitamins,
and herbal supplements.

Sildenafil may affect the way other medicines work, and other medicines may affect the way Sildenafil works, causing side effects.
Especially tell your healthcare provider if you take any of the following:

medicines called nitrates
medicines called guanylate cyclase stimulators such as Adempas (riociguat)
medicines called alpha-blockers such as Hytrin (terazosin
HCl), Flomax (tamsulosin HCl), Cardura (doxazosin
mesylate), Minipress (prazosin HCl), Uroxatral (alfuzosin HCl),
 Jalyn (dutasteride and tamsulosin HCl), or Rapaflo (silodosin).
Alpha-blockers are sometimes prescribed for prostate
problems or high blood pressure. In some patients, the use
of Sildenafil with alpha-blockers can lead to a drop in blood pressure or to fainting
medicines called HIV protease inhibitors, such as ritonavir (Norvir), indinavir sulfate (Crixivan), saquinavir (Fortovase or Invirase), or atazanavir sulfate (Reyataz)
some types of oral antifungal medicines, such as
 ketoconazole (Nizoral) and itraconazole (Sporanox)
some types of antibiotics, such as clarithromycin (Biaxin),
telithromycin (Ketek), or erythromycin
other medicines that treat high blood pressure
other medicines or treatments for ED

Sildenafil contains sildenafil, which is the same medicine found
in another drug called REVATIO. REVATIO is used to treat a
rare disease called pulmonary arterial hypertension (PAH).
 Sildenafil should not be used with REVATIO or with other PAH
treatments containing sildenafil or any other PDE5 inhibitors
(such as Adcirca tadalafil)

Sildenafil does not protect against sexually transmitted diseases, including HIV.

The most common side effects of Sildenafil: headache; flushing; upset stomach; abnormal vision, such as changes in color vision
(such as having a blue color tinge) and blurred vision; stuffy or runny nose; back pain; muscle pain; nausea; dizziness; rash.

Sildenafil (sildenafil citrate) is prescription medicine used to treat erectile dysfunction (ED).

Sildenafil is not for women or children.