5 Reasons to Start Meditating Backed by Science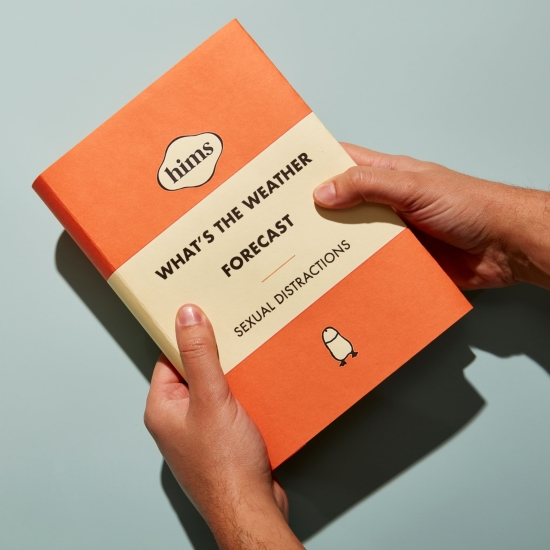 At first glance, meditation sounds like a joke. So, what? You expect us to sit in a quiet room and listen to a recording of a gong for three hours? And somehow, sitting there inside our own heads for so long is supposed to improve our lives? What?
Eh. Not quite. The concept of meditation, though a little goofy-sounding at first, is actually rooted not just in a tremendous amount of history, but also in real-life science.
So, if you're asking yourself whether or not you should start meditating, the simple answer is, "Yes. Absolutely." Of course, you're smart. You want discernible proof and actual science, so that's exactly what we're going to give you.
5 Reasons You Should Start Meditating Right Now
Meditation Reduces Stress & Anxiety
The main benefit you always hear about when talking about meditation is that it reduces stress and anxiety, so it's not exactly ground breaking to mention it here.
And yes, there are plenty of studies that demonstrate a verifiable reduction in clinical depression, anxiety, and panic episodes. A study from researchers at the University of Massachusetts Medical School, Worcester, studied over 20 respondents and found that not only does meditation effectively relieve the symptoms of depression, anxiety, and episodes of panic, but prolonged meditation can keep those symptoms at bay in the long term
When the NIH (National Institutes of Health) reviewed over 3,500 patients in 47 trials back in 2014, they found that studies showed "moderate" proof in the prolonged reduction of stress, anxiety, and depression. Of the trials, only three concluded that they found no difference.
That's all fine and good, but what if we told you that meditation can actually change the physical makeup of your brain? Because that's exactly what this study, by Richard J. Davidson, Professor of Psychology and Psychiatry at the University of Wisconsin-Madison concluded.
Davidson found that meditation literally changed the neuroplasticity of the brain and the physical way it sends signals, as well as physically reducing density in the areas of the brain responsible for stress and anxiety.
Meditation Improves Your Sense of Empathy
Are you a little rough and gruff around the edges? Meditation may be just what you need to slow down, relax, and put yourself in the shoes of your fellow man.
Like for anxiety and depression, Davidson also found in his study that meditation is proven to alter the neuroplasticity of places in the brain responsible for emotional processing and empathy. Not only does meditation affect one's propensity toward empathy, but it also improves one's feeling of "social connectedness."
Mindfulness Meditation Improves Creativity
Though it sounds far-fetched at first, this fact actually makes a lot of sense below the surface. When you're at your most creative, what's going on inside your head? If you're anything like us—and we bet you are—you're likely relaxed, your mind is clear and free of distraction, and you're ready to approach things from all angles.
In his book, Mindfulness for Creativity, Dr. Danny Penman makes the case that mindfulness meditation enhances three skills vital to creative output: Divergent thinking, attention to details and new ideas, and courage in the face of criticism.
If you're looking for proof that's a little more scientific, a research group from Leiden University found that certain meditation techniques boost our ability to think creatively by having a long-lasting effect on cognition and how we process new ideas. The kicker? It doesn't matter whether you're an experienced meditation guru or a complete novice—it works the same, regardless.
Meditation Will Make You Better In The Office
Some of the top performing companies in the world—Microsoft, Google, and Apple to name a few—offer workplace programs that focus on the importance of meditation. Why? Because time after time, study after study, research demonstrates that meditation improves workplace productivity. Period.
Darren J. Good, PhD and Professor at Pepperdine University, compiled an integrated review of dozens of research studies to create Contemplating Mindfulness at Work, where he and his colleagues found overwhelming support that meditation improves workplace relationships, individual focus and attention to tasks, behavior, mental clarity, etc. If you're looking for the proof, it's all there.
Meditation Will Make You Better in the Bedroom
We ain't in the business of selling snake oil here, fellas, so when we make a claim like this, you can bet the farm we mean it. If you're looking to improve your libido and better enjoy the sex you're having, meditation is definitely an option on the table. It may not come in a little blue pill, but that's kind of the beauty of it.
In a 2015 article for MindBodyGreen.com writer Emily Fletcher outlines several ways mindfulness can improve your sex life, some of which include the idea that meditation gives you more rest and therefore more energy for sex, decreases stress (which leads to better orgasms), and gives you more confidence to be a better lover—all of which is backed by research (which she notes).
A study from Brown University that surveyed 44 people to explore female "sexual dysfunction" found that mindfulness meditation drastically improved three categories that frequently negatively impact female sexual libido: Attention, self-judgment, and other clinical symptoms.
The study found that women suffering from sexual dysfunction showed marked improvements with the help of meditation. While the study's results are geared primarily toward women, it may translate to similar results with sexual dysfunction in men.
Of course, there's always Dr. Herbert Benson's ground-breaking study on the Relaxation Response that discusses the influence of transcendental meditation on the human body in all aspects of our lives—including our sex lives. Essentially, Benson found that meditation is an easy way to elicit the Relaxation Response in our bodies which, once achieved, has proven to markedly improve the sex we're having.
Damn, we love science.
Important Safety Information
IMPORTANT SAFETY INFORMATION
Do not take Sildenafil (sildenafil citrate) if you:
take any medicines called nitrates, often prescribed for chest pain, or guanylate cyclase stimulators like Adempas (riociguat) for pulmonary hypertension. Your blood pressure could drop to an unsafe level

are allergic to sildenafil, as contained in Sildenafil and REVATIO, or any of the ingredients in Sildenafil

Discuss your health with your doctor to ensure that you are healthy enough for sex. If you experience chest pain, dizziness, or
nausea during sex, seek immediate medical help

Sildenafil can cause serious side effects. Rarely reported side effects include:

an erection that will not go away (priapism). If you have an erection that lasts more than 4 hours, get medical help right away.
If it is not treated right away, priapism can permanently damage your penis
sudden vision loss in one or both eyes. Sudden vision loss in one or both eyes can be a sign of a serious eye problem called
non-arteritic anterior ischemic optic neuropathy (NAION). Stop taking Sildenafil and call your healthcare provider right away if you
have any sudden vision loss

sudden hearing decrease or hearing loss. Some people may also have ringing in their ears (tinnitus) or dizziness. If you have
these symptoms, stop taking Sildenafil and contact a doctor right away

Before you take Sildenafil, tell your healthcare provider if you:

have or have had heart problems such as a heart attack,
irregular heartbeat, angina, chest pain, narrowing of the aortic valve, or heart failure
have had heart surgery within the last 6 months
have pulmonary hypertension
have had a stroke
have low blood pressure, or high blood pressure that
is not controlled
have a deformed penis shape
have had an erection that lasted for more than 4 hours
have problems with your blood cells such as sickle cell
anemia, multiple myeloma, or leukemia
have retinitis pigmentosa, a rare genetic (runs in families)
eye disease
have ever had severe vision loss, including an eye problem
called NAION
have bleeding problems
have or have had stomach ulcers
have liver problems

have kidney problems or are having kidney dialysis have any other medical conditions

Tell your healthcare provider about all the medicines you take, including prescription and over-the-counter medicines, vitamins,
and herbal supplements.

Sildenafil may affect the way other medicines work, and other medicines may affect the way Sildenafil works, causing side effects.
Especially tell your healthcare provider if you take any of the following:

medicines called nitrates
medicines called guanylate cyclase stimulators such as Adempas (riociguat)
medicines called alpha-blockers such as Hytrin (terazosin
HCl), Flomax (tamsulosin HCl), Cardura (doxazosin
mesylate), Minipress (prazosin HCl), Uroxatral (alfuzosin HCl),
 Jalyn (dutasteride and tamsulosin HCl), or Rapaflo (silodosin).
Alpha-blockers are sometimes prescribed for prostate
problems or high blood pressure. In some patients, the use
of Sildenafil with alpha-blockers can lead to a drop in blood pressure or to fainting
medicines called HIV protease inhibitors, such as ritonavir (Norvir), indinavir sulfate (Crixivan), saquinavir (Fortovase or Invirase), or atazanavir sulfate (Reyataz)
some types of oral antifungal medicines, such as
 ketoconazole (Nizoral) and itraconazole (Sporanox)
some types of antibiotics, such as clarithromycin (Biaxin),
telithromycin (Ketek), or erythromycin
other medicines that treat high blood pressure
other medicines or treatments for ED

Sildenafil contains sildenafil, which is the same medicine found
in another drug called REVATIO. REVATIO is used to treat a
rare disease called pulmonary arterial hypertension (PAH).
 Sildenafil should not be used with REVATIO or with other PAH
treatments containing sildenafil or any other PDE5 inhibitors
(such as Adcirca tadalafil)

Sildenafil does not protect against sexually transmitted diseases, including HIV.

The most common side effects of Sildenafil: headache; flushing; upset stomach; abnormal vision, such as changes in color vision
(such as having a blue color tinge) and blurred vision; stuffy or runny nose; back pain; muscle pain; nausea; dizziness; rash.

Sildenafil (sildenafil citrate) is prescription medicine used to treat erectile dysfunction (ED).

Sildenafil is not for women or children.