If there's one thing this whole cryptocurrency thing is teaching us, it's that the future is now, the economy is changing and the landscape is open to anyone willing to take the risks. And we use the term "risks" loosely.
The stock market—and all its nuance, tips and tricks—is never really a sure thing. But with the right knowledge and guidance, whether you're investing your tax refund or selling the farm and cashing out, you can mitigate as much of the risk as possible.
While it might come as a shock to some of you, learning how to navigate the treacherous waters of stocks and finance isn't necessarily rocket science, or something you have to join some weird cult to learn the secrets of (although, we hear it helps). Hell, it won't even cost you an arm and a leg.
All you really need to do is curl up with a good book. Or five.
Here are The Only 5 Books About Investing You Need to Read
The Intelligent Investor by Benjamin Graham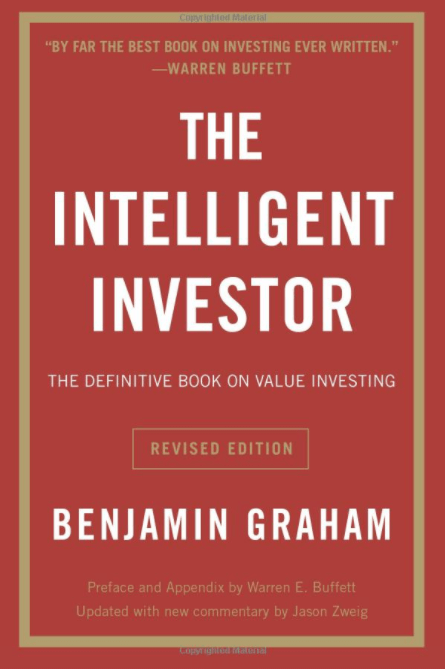 While the market economy is always evolving and changing, it's incredible how much of the classic theory, wisdom and knowledge still holds up today. Case in point? The Intelligent Investor, by the late Benjamin Graham. To this day, Graham is considered the greatest investment advisor in modern history, and his historic book, first published in 1949, is still a bestseller.
The book itself explores Graham's famous philosophy of "value investing," which is a strategy that prevents investors from making devastating and catastrophic errors (much like desperate gamblers) and instead teaches about developing long-term investment strategies.
One of the key pieces of wisdom Graham imparts is that every good investor shouldn't indulge the whimsy of the ever changing market. A good investor profits from the market folly; not participates in it. Of course, that's just one of the things you'll learn from Graham in this big picture investor's field guide.
Zero to One: Notes on Startups, or How to Build the Future by Peter Thiel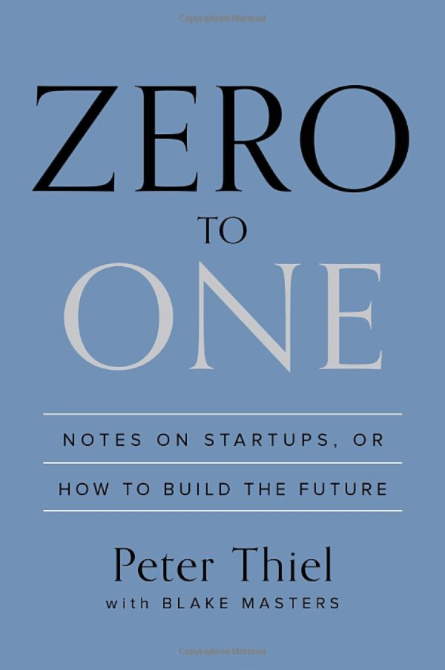 Peter Thiel isn't a stock market guru, and his New York Times bestselling book Zero to One won't teach you how to make your first million. At least, it won't serve as a step-by-step guide.
Instead, it'll allow you, as a reader, to step briefly inside the mind of one of the world's leading investors, entrepreneurs and venture capitalists (Thiel is a PayPal co-founder and one of the early investors of Facebook), in order to glean from him his beliefs on what makes an excellent startup, why some succeed while others fail and why one's mindset is invaluable in growing a concept into a world-changing business.
Will he tell you how to diversify your bonds or what a Roth IRA account is? No. But he will help you understand the concept of and process involved with identifying big ideas and nurturing them into success stories. It's pragmatic, intelligent and if nothing else, it'll inspire you to get out there and take the step you've been avoiding.
Common Stocks & Uncommon Profits by Philip A Fisher and Kenneth L Fisher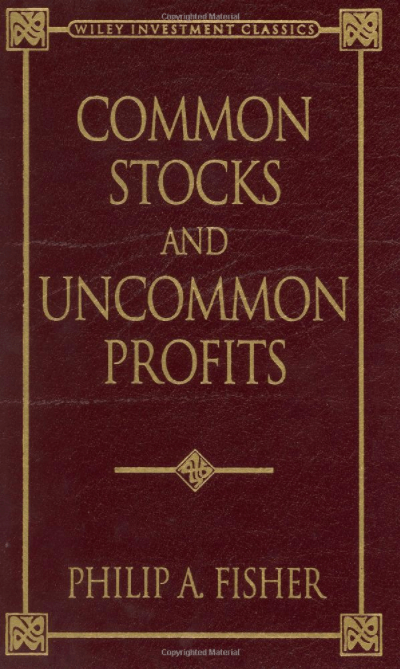 On the other end of the spectrum, Common Stocks & Uncommon Profits by Philip A Fisher and Kenneth L Fisher will teach you how to invest intelligently and figure out how to make your money work for you.
Another classic first released in 1958, Common Stocks & Uncommon Profits is a very distinct and detailed guide to learning the fundamentals of business, along with the techniques, tips, tricks and strategies that'll help you make sound and equitable investment decisions.
This isn't a book for the "Wolf on Wall Street" types out there, but make no mistake, it's considered gospel by some of the world's most prominent and influential investors and financiers. It's also exceptionally easy to read, and combines cut-and-dry data with some excellent anecdotal story-telling and industry insight from one of the most prominent names in market history.
You Can Be a Stock Market Genius by Joel Greenblatt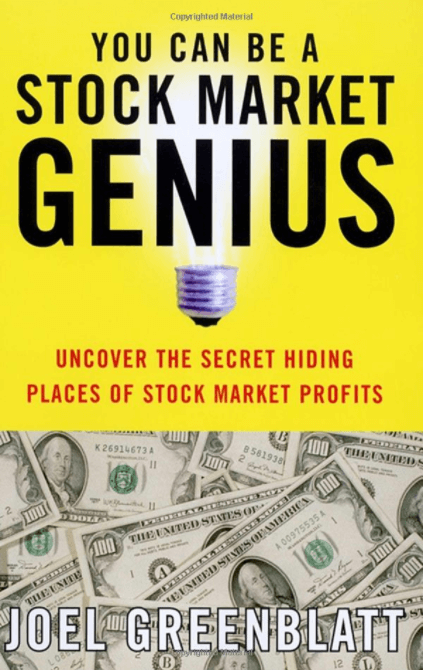 You've probably never heard of Joel Greenblatt, but all you need to understand is that he is a definitive and indisputable voice in the world of stock market investing. And when we say that, we're not just blowing smoke. The guy's portfolio has earned more than 50 percent returns year-over-year for the last 10 years, and at his firm, Gotham Asset Management, LLC, he manages over $6.8 billion.
You Can Be a Stock Market Genius will give you the knowledge and understanding you need to see hard-to-spot investment opportunities, as well as understanding certain situations where profit potential is high, including spin-offs, restructurings, merger securities, bankruptcies and more.
Our only warning is while it's one of the most valuable investment books in the world, it's probably not something you should start with. Learning the ropes from the other books mentioned here will help You Can Be a Stock Market Genius make a hell of a lot more sense. We'd also recommend reading Greenblatt's other excellent investment strategy book, The Little Book That Still Beats the Market.
It sounds a little clickbaity, but we assure you, it's not BS.
One Up On Wall Street: How To Use What You Already Know To Make Money In The Market by Peter Lynch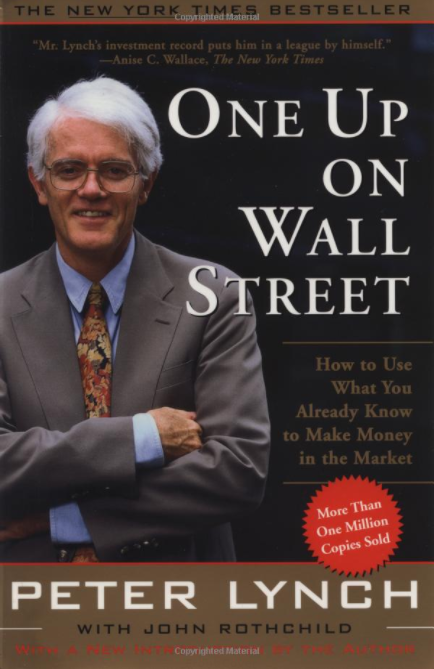 If you want to talk about money management in America, it won't take long for Peter Lynch's name to pop up as one of the industries biggest and most reputable brains. Lynch is a legend, and in his book, One Up On Wall Street: How To Use What You Already Know To Make Money In The Market, he goes through everything—top to bottom—in order to explain how you, the average investor, can identify and out-trade even the best professionals in the game.
What we love about this book is that Lynch takes a very practical approach to trading. Of course there's the standard "watch the market and look for openings" filler, but he also reminds readers not to forget about spotting trends in the wild. What companies are we hearing about on the street? In the supermarket? At the mall? Lynch doesn't get caught up in the short-term hype of fast money and no security. Instead, he teaches readers how to identify long term investments with massive upside potential, and because of that, this book is still a #1 bestseller and investment classic. It's essential.