It's Not Just Finasteride: How to Create a Lifestyle of Great Hair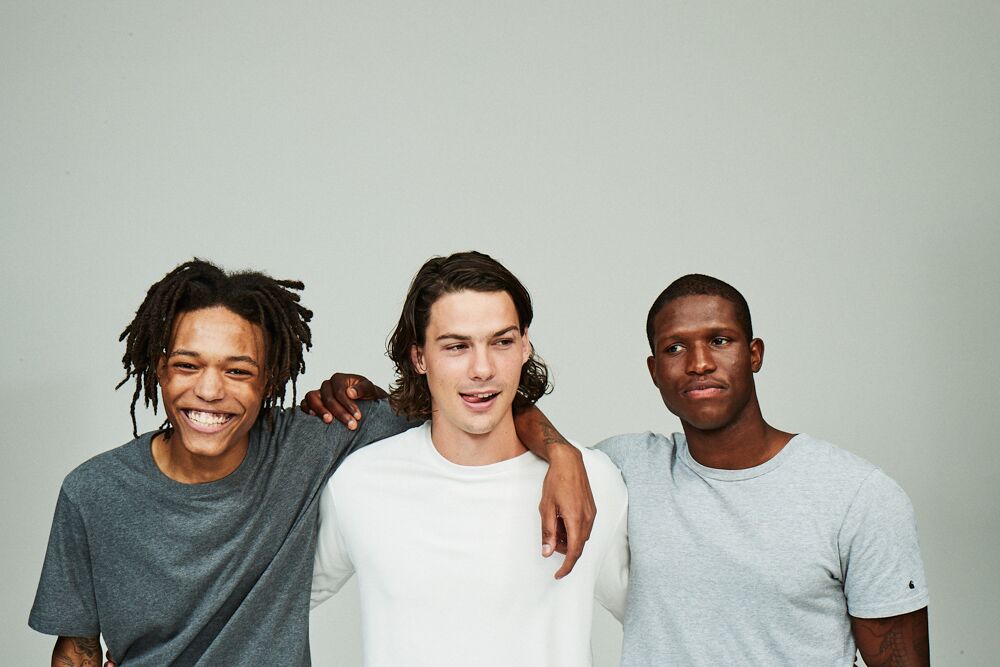 You may have already noticed that hair care and nutrition tend to go hand and hand. Many of the nutrients that we eat go on to help us grow a strong and healthy head of hair. For this reason, there's far more to good haircare than your hair loss regimen – no matter how effective it is. Creating a lifestyle of healthy hair requires us to live a healthier life altogether, and here's how we can do that.
More than Finasteride
Perhaps you already know that finasteride is proven to be an effective way to stop male pattern baldness from robbing you of your hair. But your daily dose of finasteride is only one aspect of creating healthy hair. You also need to know how to maintain hair, which is something a lot of people don't know how to do.
Your first steps towards creating a healthy hair lifestyle should start in the kitchen. We already know that the foods we put in our bodies have an effect on our overall health, but are you aware of how important of a role nutrition plays in healthy hair? Before can grow strong and beautiful hair, you first need to eat a diet rich in the following vitamins and minerals:
Iron
Zinc
Protein
Omega-3 fatty acids
Vitamins A, C, and E, as well as Biotin (vitamin B complex)
Fortunately, getting all of those nutrients isn't nearly as difficult as it looks. Just skip on the processed food and eat more fruits, veggies (leafy greens especially), and lean meat. Also, make sure to eat a little bit of seafood from time to time to get your omega-3 servings. And if you're a vegetarian, substitute meat for a plant-based protein like quinoa or soy.
Taking Care of Your Hair
The next thing you'll want to do is take the necessary steps to keep your hair protected from unnecessary damage. And one of the biggest mistakes that a lot of people make is shampooing every day. Using too much shampoo can strip your hair of its natural oils, drying out your hair and creating weakened and damaged strands of hair. What you should be doing is waiting until your hair gets dirty before you start shampooing it; this typically takes two or three days, depending on how oily your scalp is.
While it's okay to pass on the shampoo, you'll want to use conditioner with every shower. A good conditioner is loaded with all sorts of important nutrients that reinforce your hair's strength and give it a natural healthy glow. Also, avoid taking extremely hot showers, as they can also strip your hair (and skin) of important oils.
Be Gentle When Styling Your Hair
Bad haircare habits create damaged hair, and if your hair gets too much abuse then it can shed excessively and even create bald spots. You might be surprised to know that a lot the things we do to our hair is actually harming it. For example, aggressively drying your hair the towel when you step out of the shower creates unneeded stress on your scalp and hair. Furthermore, brushing your hair too much can also damage follicles and cause your hair to thin prematurely. For this reason, you should always brush your hair with a wide-tooth comb and try not to go overboard with brushing.
Keep Your Scalp Protected from the Heat
First off, you really should be minimizing the amount of time you spend blowdrying or straightening your hair. Exposing your hair to high level of heat can really damage it, causing it to look frizzy and faded – or worse, it causes strands of hair to break away. If you must use these products, make sure that you use them on the lowest setting to minimize the amount of stress you put your hair through. You'll also want to keep your scalp protected against the sun, even if you have a thick head of hair protecting you from sunburn. This is because the sun's rays can actually damage your hair in a way similar to your blow dryer, so make sure to always wear a hat when outside for extended periods of time.
Maintaining healthy hair starts with you. By giving your lion's mane the nutrients and pampering it needs, you'll be less likely to have damaged and broken hair. If you've taken all the necessary steps to keep your hair happy and healthy only to find that it's still shedding, you might want to consider finasteride and minoxidil. Both of them are recommended by the FDA to treat androgenic alopecia and could be just what you need to keep your hair loss under control.
Important Safety Information
IMPORTANT SAFETY INFORMATION
Finasteride is for use by MEN ONLY and should NOT be used by women or children.
Read this Patient Information before you start taking Finasteride and each time you get a refill. There may be new information. This information does not take the place of talking with your healthcare provider about your medical condition or treatment.
What is Finasteride?
Finasteride is a prescription medicine used for the treatment of male pattern hair loss (androgenetic alopecia).
It is not known if Finasteride works for a receding hairline on either side of and above your forehead (temporal area).
Finasteride is not for use by women and children.
Who should not take Finasteride?
Do not take Finasteride if you:
are pregnant or may become pregnant. Finasteride may harm your unborn baby.

Finasteride tablets are coated and will prevent contact with the medicine during handling, as long as the tablets are not broken or crushed. Females who are pregnant or who may become pregnant should not come in contact with broken or crushed Finasteride tablets.
If a pregnant woman comes in contact with crushed or broken Finasteride tablets, wash the contact area right away with soap and water. If a woman who is pregnant comes into contact with the active ingredient in Finasteride, a healthcare provider should be consulted. If a woman who is pregnant with a male baby swallows or comes in contact with the medicine in Finasteride, the male baby may be born with sex organs that are not normal.

are allergic to any of the ingredients in Finasteride. See the end of this leaflet for a complete list of ingredients in Finasteride.

What should I tell my healthcare provider before taking Finasteride? Before taking Finasteride, tell your healthcare provider if you:

have any other medical conditions, including problems with your prostate or liver

Tell your healthcare provider about all the medicines you take, including prescription and nonprescription medicines, vitamins, and herbal supplements.

Know the medicines you take. Keep a list of them to show your healthcare provider and pharmacist when you get a new medicine.

How should I take Finasteride?

Take Finasteride exactly as your healthcare provider tells you to take it.
You may take Finasteride with or without food.

If you forget to take Finasteride, do not take an extra tablet. Just take the next tablet as usual.

Finasteride will not work faster or better if you take it more than once a day.

What are the possible side effects of Finasteride?

decrease in your blood Prostate Specific Antigen (PSA) levels. Finasteride can affect a blood test called PSA (Prostate-Specific Antigen) for the screening of prostate cancer. If you have a PSA test done you should tell your healthcare provider that you are taking Finasteride because Finasteride decreases PSA levels. Changes in PSA levels will need to be evaluated by your healthcare provider. Any increase in follow-up PSA levels from their lowest point may signal the presence of prostate cancer and should be evaluated, even if the test results are still within the normal range for men not taking Finasteride. You should also tell your healthcare provider if you have not been taking Finasteride as prescribed because this may affect the PSA test results. For more information, talk to your healthcare provider.

There may be an increased risk of a more serious form of prostate cancer in men taking finasteride at 5 times the dose of Finasteride.

The most common side effects of Finasteride include:

decrease in sex drive
trouble getting or keeping an erection

a decrease in the amount of semen

The following have been reported in general use with Finasteride:

breast tenderness and enlargement. Tell your healthcare provider about any changes in your breasts such as lumps, pain or nipple discharge.
depression;
decrease in sex drive that continued after stopping the medication;
allergic reactions including rash, itching, hives and swelling of the lips, tongue, throat, and face;
problems with ejaculation that continued after stopping medication;
testicular pain;
difficulty in achieving an erection that continued after stopping the medication;
male infertility and/or poor quality of semen.

in rare cases, male breast cancer.

Tell your healthcare provider if you have any side effect that bothers you or that does not go away.

These are not all the possible side effects of Finasteride. For more information, ask your healthcare provider or pharmacist. Call your doctor for medical advice about side effects. You may report side effects to FDA at 1-800-FDA1088.

How should I store Finasteride?

Store Finasteride at room temperature between 59˚F to 86˚F (15˚C to 30˚C).

Keep Finasteride in a closed container and keep Finasteride tablets dry (protect from moisture).

Keep Finasteride and all medicines out of the reach of children.

General information about the safe and effective use of Finasteride.

Medicines are sometimes prescribed for purposes other than those listed in this Patient Information. Do not use Finasteride for a condition for which it was not prescribed. Do not give Finasteride to other people, even if they have the same symptoms you have. It may harm them.