Is Finasteride the Right Hair Loss Remedy for You?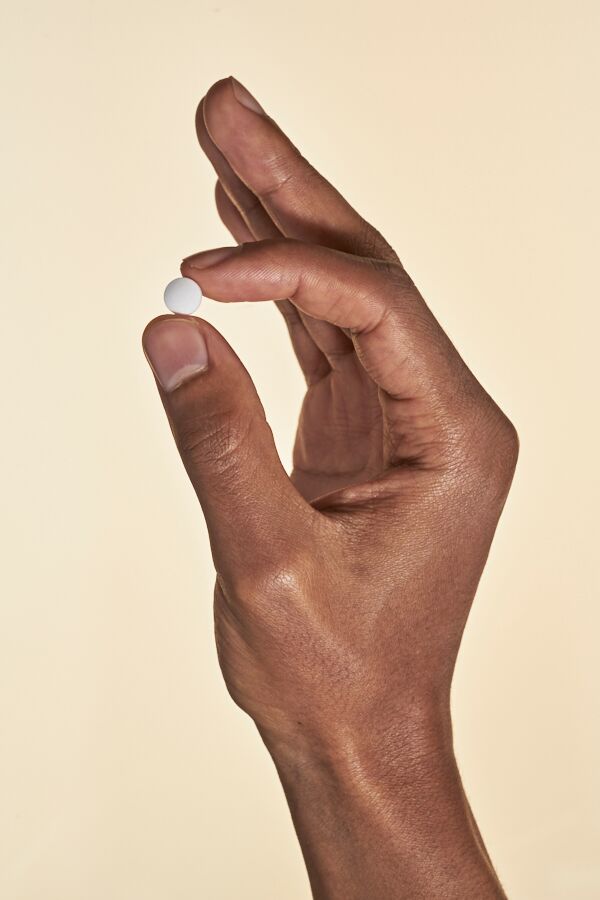 Everything you need to keep the hair on your head. If you're into that. Try hims for $5.


Are you worried about hair loss? If so, you're not alone. Roughly 9 out of 10 guys admit that male pattern baldness is something that's a source of stress and anxiety. By virtue of being here, however, you've taken more action than a lot of men have regarding hair loss – you've started researching ways to prevent, stop, or reverse male pattern baldness.
Are you ready for some good news? Treatment is more effective than you think. In fact, fighting hair loss is easy and effective for the vast majority of men experiencing androgenetic alopecia. All you need to do is be patient and willing to commit to a long-term treatment program.
You might be wondering why there are so many men walking around with significant hair loss, especially considering there are a number of remedies out there that can slow down or stop male pattern baldness completely. The biggest reason is a lack of education about which hair loss treatments actually work. There's a lot of misinformation out there regarding hair loss remedies, and most of it's from armchair experts who boldly claim that their all-natural, homeopathic methods are guaranteed to promote hair growth and stop baldness (spoiler alert: they don't).
This makes finding reliable information a challenge, and to further complicate matters, successful hair loss treatment doesn't come in the form of a quick fix. It's something that takes time to work – usually a couple of months – and requires consistency and dedication. A lot of people simply quit because they don't see major results in the first couple of weeks and assume that the treatment doesn't work .
How Finasteride 1mg Can Help You Keep Your Hair
Finasteride, also known as the brand name Propecia, is a pill that is FDA approved to prevent hair loss. But don't confuse this for being a miracle cure for baldness. There's no such thing as a magical cure that stops male pattern baldness. However, finasteride can be an effective way to prevent your hair from thinning because it prohibits the conversion of testosterone into DHT (dihydrotestosterone). DHT is a powerful hormone that causes hair follicles to miniaturize and eventually stop growing hair. You get this benefit as long as you take it properly and consistently as prescribed by your doctor.
One of the best things about finasteride is how convenient the treatment is. It comes in a 1mg finasteride pill which is normally taken once a day – that's it. As long as you're willing to take finasteride over the long-term, the medicine will take care of the rest.
Finasteride is one of the few hair loss treatments to be clinically tested, FDA approved and proven to work for the majority of men. In fact, 83% of the men who take the medicine have successfully stopped male pattern baldness and kept the hair they already have. And 65% of the men who take finasteride have even experienced a noticeable regrowth of lost hair over the course of three months.
So, what's the catch with finasteride?
While there is no catch, finasteride doesn't completely cure male pattern baldness. Instead, it blocks the hormone linked to hair loss in men (DHT) and is only effective for as long as you take the medication. No matter how successful your treatment is and regardless of how much hair you've managed to grow back, if you stop taking finasteride abruptly, you're not going to like the result. More often than not, the hair you grew back will fall out and the balding process as a whole will resume where it left off.
Think of finasteride as a way to put male pattern baldness on pause. Still, it's an incredibly effective tool in the fight against hair loss and the only prescription treatment approved by the FDA for male pattern baldness.
Let's talk side effects
There's no such thing as a drug that's without side effects completely. However, finasteride isn't as harmful as some of the other types of medicine on the market. In fact, such a small percentage of men experience side effects at all, making the medicine effective and safe. With that said, there are a few things that you should know about the drug before you start taking it.
Here's what you might be wondering about: unwanted sexual side effects. Remember that finasteride works by blocking DHT, and DHT is a male sex hormone and is also a form of testosterone – this sex hormone just happens to also be linked to hair loss, unfortunately! In clinical tests, approximately 2% of the people who take finasteride reported unwanted sexual side effects like decreased libido, difficulty getting or maintaining an erection, and trouble ejaculating. Of that 2%, half of them reported that the side effect went away after taking the medication for three months, and everyone reported that the side effects went away as soon as they discontinued the medication. Still, that leaves less than 1% of guys taking finasteride with a chance of developing persistent sexual side effects.
Again, this is something that you should talk to your doctor about so you can go over the various risks before you start the medication. If you do happen to experience these side effects, make sure that you consult a physician before continuing further.
The Final Say on Finasteride
As you can see, finasteride is no miracle pill that solved male pattern baldness. But it is an effective way to stop hair loss. You can even use it with a variety of other hair loss remedies, like minoxidil, DHT blocking shampoo, and hair vitamins such as biotin.
Important Safety Information
IMPORTANT SAFETY INFORMATION
Finasteride is for use by MEN ONLY and should NOT be used by women or children.
Read this Patient Information before you start taking Finasteride and each time you get a refill. There may be new information. This information does not take the place of talking with your healthcare provider about your medical condition or treatment.
What is Finasteride?
Finasteride is a prescription medicine used for the treatment of male pattern hair loss (androgenetic alopecia).
It is not known if Finasteride works for a receding hairline on either side of and above your forehead (temporal area).
Finasteride is not for use by women and children.
Who should not take Finasteride?
Do not take Finasteride if you:
are pregnant or may become pregnant. Finasteride may harm your unborn baby.

Finasteride tablets are coated and will prevent contact with the medicine during handling, as long as the tablets are not broken or crushed. Females who are pregnant or who may become pregnant should not come in contact with broken or crushed Finasteride tablets.
If a pregnant woman comes in contact with crushed or broken Finasteride tablets, wash the contact area right away with soap and water. If a woman who is pregnant comes into contact with the active ingredient in Finasteride, a healthcare provider should be consulted. If a woman who is pregnant with a male baby swallows or comes in contact with the medicine in Finasteride, the male baby may be born with sex organs that are not normal.

are allergic to any of the ingredients in Finasteride. See the end of this leaflet for a complete list of ingredients in Finasteride.

What should I tell my healthcare provider before taking Finasteride? Before taking Finasteride, tell your healthcare provider if you:

have any other medical conditions, including problems with your prostate or liver

Tell your healthcare provider about all the medicines you take, including prescription and nonprescription medicines, vitamins, and herbal supplements.

Know the medicines you take. Keep a list of them to show your healthcare provider and pharmacist when you get a new medicine.

How should I take Finasteride?

Take Finasteride exactly as your healthcare provider tells you to take it.
You may take Finasteride with or without food.

If you forget to take Finasteride, do not take an extra tablet. Just take the next tablet as usual.

Finasteride will not work faster or better if you take it more than once a day.

What are the possible side effects of Finasteride?

decrease in your blood Prostate Specific Antigen (PSA) levels. Finasteride can affect a blood test called PSA (Prostate-Specific Antigen) for the screening of prostate cancer. If you have a PSA test done you should tell your healthcare provider that you are taking Finasteride because Finasteride decreases PSA levels. Changes in PSA levels will need to be evaluated by your healthcare provider. Any increase in follow-up PSA levels from their lowest point may signal the presence of prostate cancer and should be evaluated, even if the test results are still within the normal range for men not taking Finasteride. You should also tell your healthcare provider if you have not been taking Finasteride as prescribed because this may affect the PSA test results. For more information, talk to your healthcare provider.

There may be an increased risk of a more serious form of prostate cancer in men taking finasteride at 5 times the dose of Finasteride.

The most common side effects of Finasteride include:

decrease in sex drive
trouble getting or keeping an erection

a decrease in the amount of semen

The following have been reported in general use with Finasteride:

breast tenderness and enlargement. Tell your healthcare provider about any changes in your breasts such as lumps, pain or nipple discharge.
depression;
decrease in sex drive that continued after stopping the medication;
allergic reactions including rash, itching, hives and swelling of the lips, tongue, throat, and face;
problems with ejaculation that continued after stopping medication;
testicular pain;
difficulty in achieving an erection that continued after stopping the medication;
male infertility and/or poor quality of semen.

in rare cases, male breast cancer.

Tell your healthcare provider if you have any side effect that bothers you or that does not go away.

These are not all the possible side effects of Finasteride. For more information, ask your healthcare provider or pharmacist. Call your doctor for medical advice about side effects. You may report side effects to FDA at 1-800-FDA1088.

How should I store Finasteride?

Store Finasteride at room temperature between 59˚F to 86˚F (15˚C to 30˚C).

Keep Finasteride in a closed container and keep Finasteride tablets dry (protect from moisture).

Keep Finasteride and all medicines out of the reach of children.

General information about the safe and effective use of Finasteride.

Medicines are sometimes prescribed for purposes other than those listed in this Patient Information. Do not use Finasteride for a condition for which it was not prescribed. Do not give Finasteride to other people, even if they have the same symptoms you have. It may harm them.