At hims, we are always looking for new opportunities to reach more people, push the conversation around men's health issues, and deliver top-notch solutions to everyday problems. That's why we've partnered with Austin's Birds Barbershop as our first brick-and-mortar retailer.
Birds stylists are highly knowledgeable about hair loss and are willing to have open conversations with their customers. Courtney, a stylist at Birds, says that she's always honest with her customers with thinning hair. She described how she tries to initiate a dialogue with them, stating, "I think most people appreciate it when I'm just upfront with something like 'So, how long have you noticed the thinning up top? Is it something that bothers you?"  Those questions that lead to practical solutions.
In a similar vein to hims, Birds Barbershop encourages men to be more open and transparent about hair loss and provides resources for people who want to make a positive change.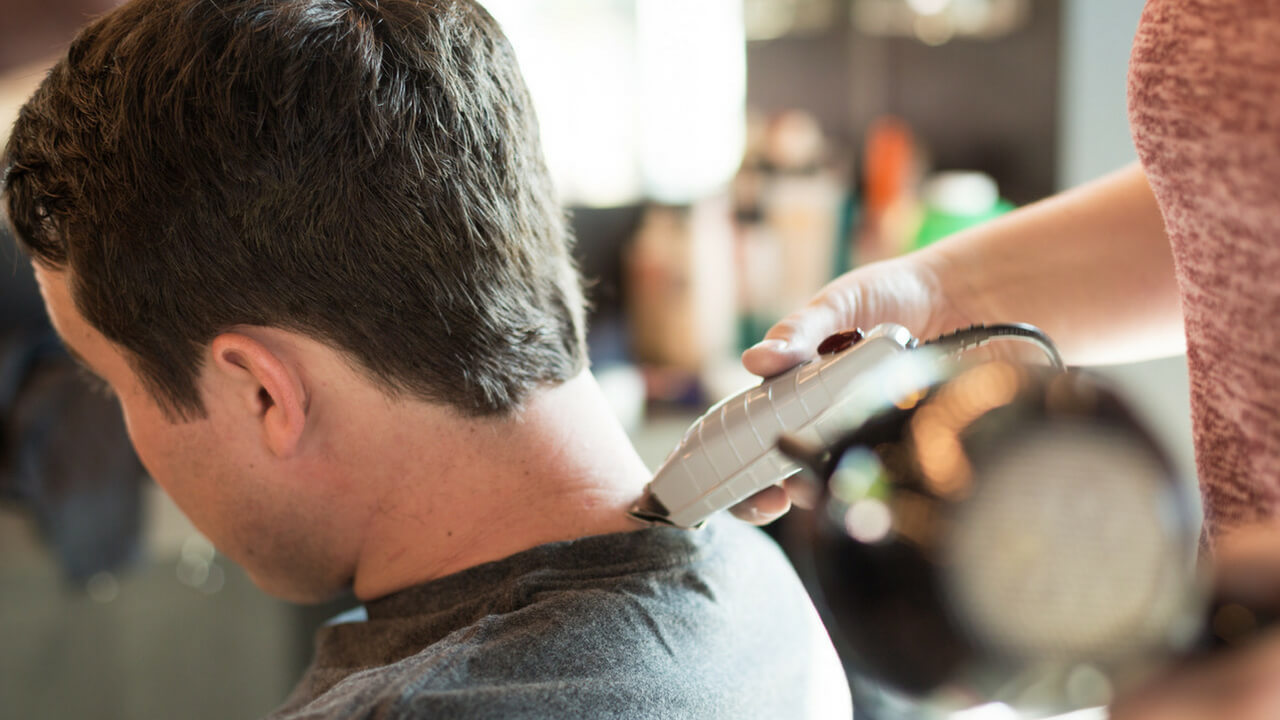 We reached out to Birds stylists for tips. Here are a few of their most helpful recommendations on how to prevent hair loss:
Find A New Hairstyle
Bree, a Birds stylist, said that he recommends customers with thinning hair get "a haircut that will try to give the illusion of fuller hair." There are plenty of hairstyles that have a lot of flexibility and restore confidence. Instead of hiding thinning hair, there's a way to subtly elevate your look and make it work for you. We are a highly adaptable species. Hair loss is an issue that affects one's self-confidence. Why not think of this as an opportunity to experiment and try something bold and new?
Cut Back On The Hats
When you start losing your hair, your first instinct may be to cover up your head in hopes of hiding what's going on. But frequently wearing hats can make the problem worse by further damaging your hair and increasing split ends. The last thing you want to do is call attention to the problem by suddenly wearing hats all of the time. If you never wore a fedora and now you're wearing one on a daily basis, people will notice. Birds stylists can help you overcome your fear and embrace your changing look.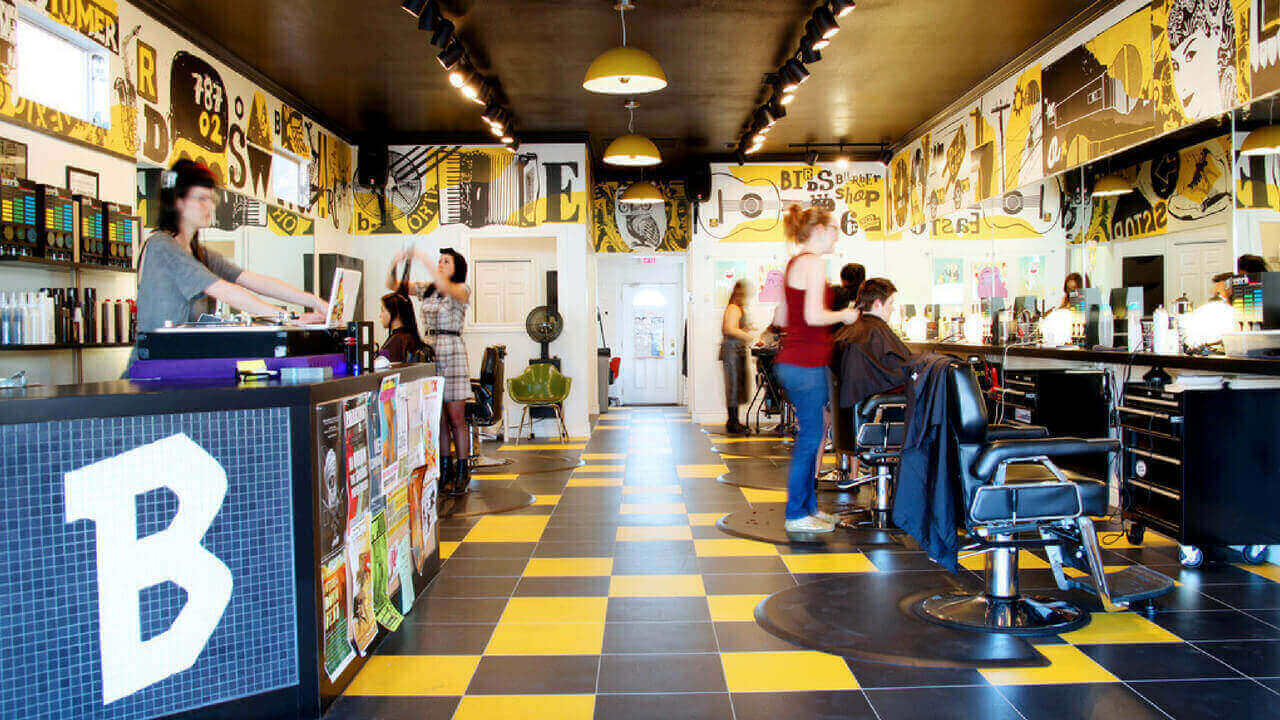 Be Gentle When Styling
Though Birds Barbershop stylists are adamant that there are hairstyles for thinning hair, they also  stress that men should be extra careful and gentle when styling. Don't tug or pull on your hair — this will only weaken your follicles and increase thinning. Birds stylists are gurus that are more than happy to teach you their tricks so you don't have to damage your own hair.
Wash With Tepid Water
Not only should you be extra delicate when styling, you need to wash your hair with tepid water to avoid further damage. Tepid water — not too hot or cold — is the ideal middle ground thinning hair needs.  
Use Volume Products
Jolie, a barber at Birds, said that she tells her clients with thinning hair about new products and "why they need it, what it will do for them and how to use it, including the amount they need." Birds Barbershop uses products from Verb — a hair care line that is a paraben, gluten, and cruelty free. Verb Sea Texture Spray adds thickness and consistency. On the other hand, Verb Conditioner can strengthen and moisturize your hair. Birds stylists also recommend Verb Sculpting Clay for shaping and styling thinning hair.  With the right products and knowledge, you can style your own hair and give it more texture.
Exfoliate and Massage Scalp
In addition to products, Birds Barbershop recommends that you do practical and easy things to stop hair loss like exfoliating and massaging the scalp. Exfoliating and massaging increases blood flow which can decrease hair loss. On top of that, it's also a highly relaxing experience that can bring you a moment of zen everyday.
Try hims!
Birds stylists and barbers can now connect clients with hims' team of online doctors to get more information about deliverable prescriptions that reverse male pattern baldness. hims doctors can prescribe scientifically verified products like Finasteride that stop the thinning process. In addition, the hims store is stocked with hair thickening vitamins and topical solutions.  These products are 50% - 80% less than drug store prices and time and time again, have been proven to work. Now with this new partnership, Birds staff have more tools to help men be more honest about a subject that shouldn't be awkward or touchy.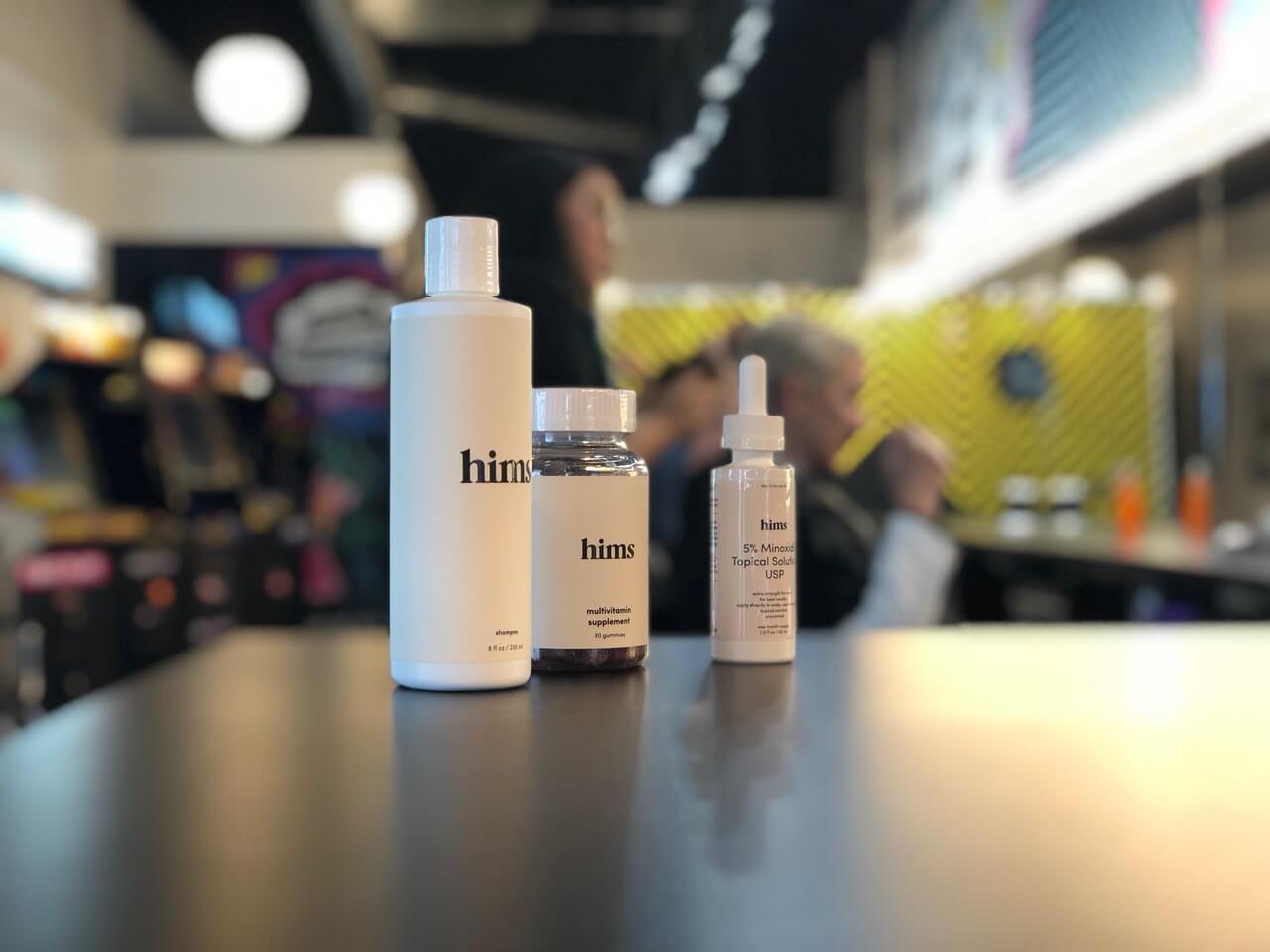 If you're in Austin or Houston, schedule an appointment at Birds Barbershop to get an awesome and stylish haircut. Do you think you're experiencing hair loss? Talk to a hims doctor today. Are you looking for more lifestyle tips? Check out our blog.