Myth Busting: Herbal Supplements for ED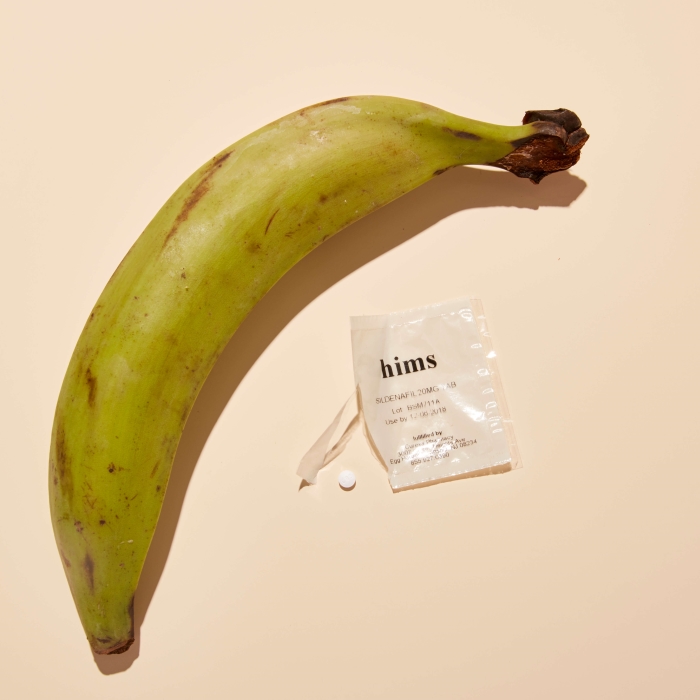 Hard made easy. Find out what you can do to improve your erections. Try hims for $5.


For this segment of Myth Busting, we delve into the esoteric world of ED herbal supplements and explore whether they live up to the hype. Last June, Quartz revealed that two wildly different brands — Goop and Infowars — sell products containing many of the same ingredients. While Goop was started by Oscar-winning wellness guru Gwyneth Paltrow, Infowars was created by notorious conspiracy theorist Alex Jones. However, both companies seem to share a love for dubious alternative medicine.
Unsurprisingly, the two online outlets are fully stocked with sketchy solutions for the age-old issue of reinvigorating the male libido. Regardless of their packaging and marketing, when you read the fine print, you can see that these products contain alternative medicine staples like Cordyceps, Ashwagandha, and Maca. But do any of these herbs actually work?
Read our guide on ED herbal supplements to find out.
Cordyceps for Erectile Dysfunction
Cordyceps stem from Chinese traditional medicine and have been credited for everything from strengthening the immune system to increasing the male libido. These mushrooms are parasitic, growing on caterpillar larvae and killing the tiny insects from within. There has been some limited research into Cordyceps' medical potential. One study published in the American Journal of Chinese Medicine found that these fungi boosted testosterone levels and sperm count in a sample of rats.
Another popular claim is that Cordyceps increase the circulation of blood and oxygen, making it easier for you to attain erections by letting blood flow to your penis. A Life Sciences article found that a "protein constituent" in Cordyceps does release more nitric-oxide and reduce blood vessel tension.
Though there has been some research into Cordyceps, advertising them as an ED solution because of a handful of scattered conclusions is flawed. When you unpack each conclusion, the reasoning becomes faulty. Having low testosterone levels may seem like an obvious reason for not being able to get it up but doctors are adamant that this isn't always the case.
Men with perfectly normal amount of hormones can also suffer from ED. Therefore, claiming that increasing hormone levels can stop all cases of impotence is misleading. In addition, there's not enough evidence to say whether Cordyceps can replace drugs like Sildenafil that have been more ubiquitously proven to help blood flow to the penis.
The verdict? Mushrooms are better for omelettes.
Ashwagandha for ED
This root grows in dry climates and can be found in Yemen and parts of India, Nepal, and China. Ashwagandha has gained prominence in Ayurveda medicine and is commonly referred to as "Indian ginseng" in the West. In alternative medicine circles, the herb allegedly helps with anxiety, stress, and erectile dysfunction. Both Infowars and Goop advertise Ashwagandha with vague claims that it can help one's overall wellness.
In regards to Ashwagandha helping men get it up, the limited research has focused on psychogenic erectile dysfunction. Psychogenic ED is caused by psychological causes, rather than biological symptoms. These factors could be related to stress, anxiety, and pressure surrounding sex. Even though scientists have found that psychogenic ED is legitimate in some circumstances, there is a lack of research proving that "Indian ginseng" is a solution. One study published in the International Quarterly Journal of Research in Ayurveda found that in fact, Ashwagandha didn't have any impact on patients suffering from psychogenic ED.
The verdict? Be suspicious of products that say they can cure almost anything.
Maca for Sexual Vitality
Maca is a plant root that comes from Peru, where it has a history dating all the way back to the Incan empire. According to Peruvian myths, it can restore sexual vitality and increase energy in all aspects of your life. In our present day, Maca is one of many ingredients in Moon Juice's notorious "Sex Dust" powder that's marketed as an aphrodisiac for both men and women. The Moon Juice website encourages customers to sprinkle and mix the dust in their "coffee, milk, water, smoothies, or ice cream." Is there any scientific proof backing this magical herb?
Despite its cult following, there hasn't been proper, objective research into its effects. One study published in the First International Journal of Andrology tested the herb out on a small group of young men and found that it did help with "mild ED." However, the researchers didn't look into whether Maca could help with older patients who are suffering from more serious cases of impotence. On top of that, the study was focused on the patients' perception of their own erectile issues. While ED can surely stem from psychological reasons, people deserve something that has a more credible history of solving the biological aspects to the problem.
The verdict? You're better off adding vitamins to your smoothie.
Alternatives to the "Alternative"
If you're stressed about not being able to maintain an erection, there are more reliable and scientifically tested methods out there. Drinking less alcohol, eating healthier foods, staying away from sugar, and doing pelvic exercises have all been proven to partially help with ED. The best part to these alternatives to the "alternative"? They are inexpensive and don't require a shaman.
Here are some tips to avoiding ED herbal supplement scams:
Research and corroborate information. If something sounds too good to be true, chances are something's off. Even if one group of researchers have proven something, you should be weary of anything that isn't backed by scientific consensus.


Consult with a physician.

Alex Jones and Gwyneth Paltrow aren't medically certified physicians. Doctors are there to give you a honest advice about what you should put in your body and won't try to sell you a lifestyle. Before trying out any supplements or new medications, talk to a doctor.
Know that you're not alone.

20 million American men have ED. A study showed that one quarter of men under 40 also experience

it

. Though this is worrisome, it also means that these issues shouldn't be solely discussed on the shady forums and message boards in which sketchy elixirs are advertised. If you think you may have ED, just know that you don't have to go down a internet rabbit-hole to find answers.
Buying alternative medication online might seem tempting because of its immediacy — you don't have to wait at the doctor's office or stand in line at a pharmacy. Thankfully, there's more valid information and resources out there to help you find the treatment that works best for you.
Are you interested in learning more? Check out our guide to taking ED medication effectively.
Important Safety Information
IMPORTANT SAFETY INFORMATION
Do not take Sildenafil (sildenafil citrate) if you:
take any medicines called nitrates, often prescribed for chest pain, or guanylate cyclase stimulators like Adempas (riociguat) for pulmonary hypertension. Your blood pressure could drop to an unsafe level

are allergic to sildenafil, as contained in Sildenafil and REVATIO, or any of the ingredients in Sildenafil

Discuss your health with your doctor to ensure that you are healthy enough for sex. If you experience chest pain, dizziness, or
nausea during sex, seek immediate medical help

Sildenafil can cause serious side effects. Rarely reported side effects include:

an erection that will not go away (priapism). If you have an erection that lasts more than 4 hours, get medical help right away.
If it is not treated right away, priapism can permanently damage your penis
sudden vision loss in one or both eyes. Sudden vision loss in one or both eyes can be a sign of a serious eye problem called
non-arteritic anterior ischemic optic neuropathy (NAION). Stop taking Sildenafil and call your healthcare provider right away if you
have any sudden vision loss

sudden hearing decrease or hearing loss. Some people may also have ringing in their ears (tinnitus) or dizziness. If you have
these symptoms, stop taking Sildenafil and contact a doctor right away

Before you take Sildenafil, tell your healthcare provider if you:

have or have had heart problems such as a heart attack,
irregular heartbeat, angina, chest pain, narrowing of the aortic valve, or heart failure
have had heart surgery within the last 6 months
have pulmonary hypertension
have had a stroke
have low blood pressure, or high blood pressure that
is not controlled
have a deformed penis shape
have had an erection that lasted for more than 4 hours
have problems with your blood cells such as sickle cell
anemia, multiple myeloma, or leukemia
have retinitis pigmentosa, a rare genetic (runs in families)
eye disease
have ever had severe vision loss, including an eye problem
called NAION
have bleeding problems
have or have had stomach ulcers
have liver problems

have kidney problems or are having kidney dialysis have any other medical conditions

Tell your healthcare provider about all the medicines you take, including prescription and over-the-counter medicines, vitamins,
and herbal supplements.

Sildenafil may affect the way other medicines work, and other medicines may affect the way Sildenafil works, causing side effects.
Especially tell your healthcare provider if you take any of the following:

medicines called nitrates
medicines called guanylate cyclase stimulators such as Adempas (riociguat)
medicines called alpha-blockers such as Hytrin (terazosin
HCl), Flomax (tamsulosin HCl), Cardura (doxazosin
mesylate), Minipress (prazosin HCl), Uroxatral (alfuzosin HCl),
 Jalyn (dutasteride and tamsulosin HCl), or Rapaflo (silodosin).
Alpha-blockers are sometimes prescribed for prostate
problems or high blood pressure. In some patients, the use
of Sildenafil with alpha-blockers can lead to a drop in blood pressure or to fainting
medicines called HIV protease inhibitors, such as ritonavir (Norvir), indinavir sulfate (Crixivan), saquinavir (Fortovase or Invirase), or atazanavir sulfate (Reyataz)
some types of oral antifungal medicines, such as
 ketoconazole (Nizoral) and itraconazole (Sporanox)
some types of antibiotics, such as clarithromycin (Biaxin),
telithromycin (Ketek), or erythromycin
other medicines that treat high blood pressure
other medicines or treatments for ED

Sildenafil contains sildenafil, which is the same medicine found
in another drug called REVATIO. REVATIO is used to treat a
rare disease called pulmonary arterial hypertension (PAH).
 Sildenafil should not be used with REVATIO or with other PAH
treatments containing sildenafil or any other PDE5 inhibitors
(such as Adcirca tadalafil)

Sildenafil does not protect against sexually transmitted diseases, including HIV.

The most common side effects of Sildenafil: headache; flushing; upset stomach; abnormal vision, such as changes in color vision
(such as having a blue color tinge) and blurred vision; stuffy or runny nose; back pain; muscle pain; nausea; dizziness; rash.

Sildenafil (sildenafil citrate) is prescription medicine used to treat erectile dysfunction (ED).

Sildenafil is not for women or children.