Hair Growth Products: Are They Effective?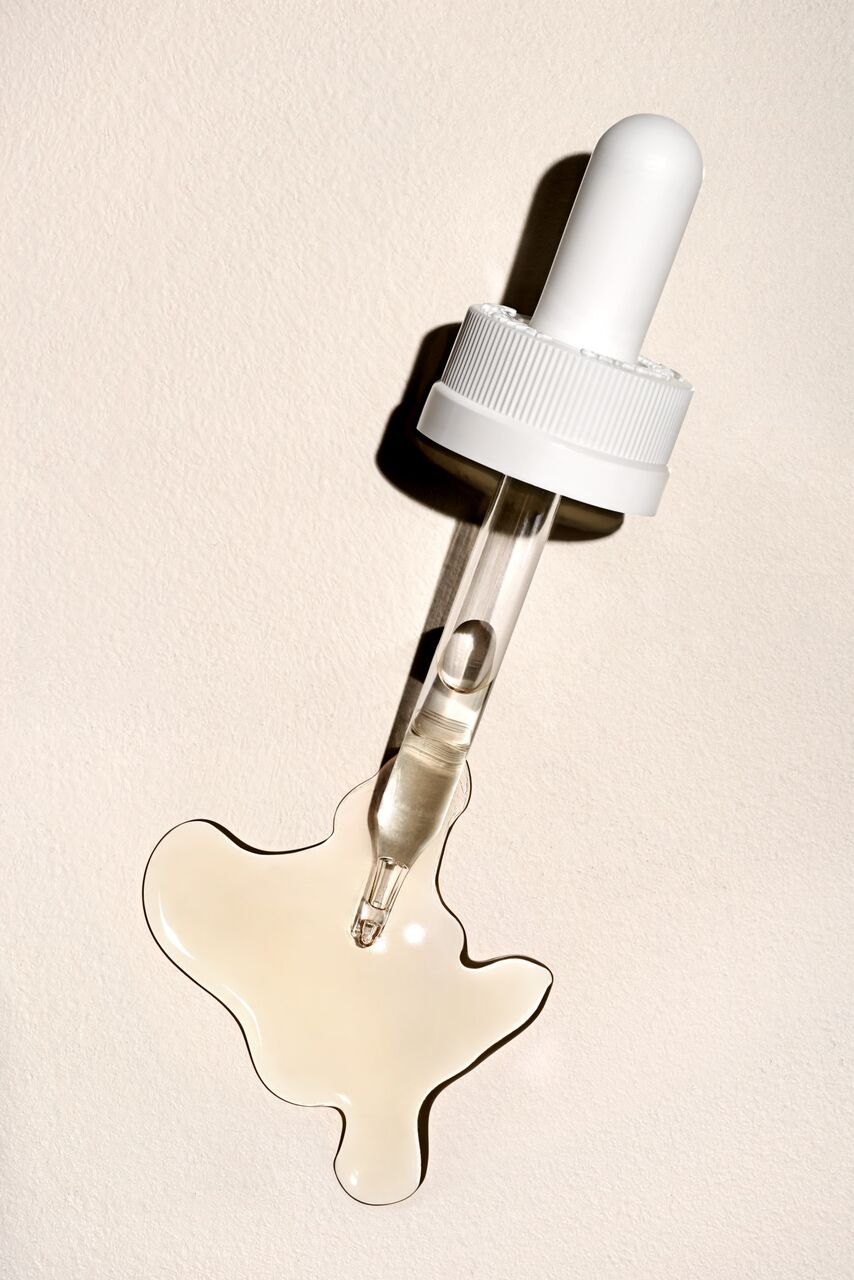 Everything you need to keep the hair on your head. If you're into that. Try hims for $5.


Treating hair loss is a big industry -- one that's projected to be worth almost $12 billion by the year 2024.
Just a few decades ago, treating hair loss and improving hair growth meant ordering products like special combs, oils and potions from mail order catalogs. Today, it's easy to find a range of products aimed at improving your hairline, thickening thin areas and fueling hair growth.
Despite this, the same question remains: Do any of these hair growth products actually work?
Like most industries, the hair loss prevention world features reliable, proven products that can actually prevent against hair loss and improve hair growth. It also unfortunately features plenty of snake oil, unproven treatments and products that generally aren't worth your money.
Below, we've listed the most popular hair loss prevention and hair growth products available on the market. For each product, we've looked at the scientific evidence to determine whether it's an effective treatment that's worth considering or something you should avoid.
Finasteride
Finasteride is a prescription medicine designed to prevent hair loss by blocking DHT, the male hormone that causes hair follicles to miniaturize and eventually stop growing new hairs.
Finasteride was introduced as a hair loss treatment in the late late 90s after several years as a treatment for BPH. You've probably seen finasteride advertised on TV or in magazines under the brand name Propecia.
By blocking testosterone from converting into DHT, finasteride prevents hair loss from occurring and helps you keep the hair you already have. Some men also notice a small number of "lost" hairs regrowing after taking finasteride, although this isn't guaranteed.
Unlike most hair loss prevention products, finasteride works extremely well. Taking it on a daily basis reduces DHT levels by about 70%, which is enough to either stop or slow down the effects of male pattern baldness.
If your hair is receding or thinning, finasteride should be one of the first products you consider as a treatment option.
Minoxidil
Minoxidil is a spray, foam or liquid solution that you apply to your scalp. Unlike finasteride, which stops hair loss by blocking the creation of DHT, minoxidil is a hair growth agent that's designed to create the ideal conditions for hair growth in your scalp.
Studies show that use of minoxidil over a 48 week period results in a 12.7% to 18.6% increase in total hair count. If you have thinning hair, the extra thickness provided by minoxidil can make a big visual difference.
Since minoxidil doesn't block DHT, it isn't considered effective as a long-term prevention agent for stopping male pattern baldness. It's best to think of finasteride as a shield against hair loss and minoxidil as a fertilizer for your existing hair.
Because of its scientifically proven effects, minoxidil is another hair loss product that should be near the top of your list of treatment options.
Saw Palmetto
Saw palmetto is one of the most popular ingredients in hair loss prevention supplements. It's also one of the few supplement ingredients that's actually proven to have some effect on the levels of DHT -- the hormone that's responsible for hair loss -- in human tissue.
Studies of saw palmetto and finasteride show that saw palmetto has a measurable effect on DHT levels in the prostate. While this effect isn't as strong as finasteride, it does show that a regular dose of saw palmetto could potentially lower the conversion of testosterone to DHT.
Does this mean you can replace finasteride with a saw palmetto supplement? Not quite. The evidence for saw palmetto is currently very limited, meaning you shouldn't view it as a proven replacement for pharmaceutical DHT blockers like finasteride.
It's also important to know that taking saw palmetto and finasteride together could result in an interaction between the two substances, meaning you should speak to your doctor before you consider using both products at once.
Hair Growth Vitamins
Some vitamins, such as vitamin A, vitamin D and biotin, play a role in helping you grow a thick, healthy head of hair.
If you're deficient in any of these vitamins, adding a vitamin supplement to your hair care stack can be a good idea. However, it's important to be aware of the difference between vitamins that support hair growth and pharmaceutical treatments that prevent hair loss.
Vitamins play a role in helping you grow healthy, strong hair, but they aren't proven to have any effect on male pattern baldness. Since male pattern baldness is the result of sensitivity to DHT, the only real treatment option is to block DHT using a product like finasteride.
This doesn't mean that taking a vitamin supplement is a bad idea -- from a general health and wellbeing perspective, it's usually a very good idea. Just don't expect to reverse your receding hairline or other genetic hair loss by adding vitamins to your morning routine.
For more information on the best vitamins for hair growth, check out our Essential Vitamins for a Healthy Head of Hair guide.
Hair Growth Shampoos
Hair growth shampoos with ingredients like ketoconazole, pyrithione zinc, saw palmetto and biotin can have some impact on the speed at which your hair grows, making them worthwhile additions to your hair care routine.
Instead of viewing hair growth shampoos as a whole, it's best to focus on specific ingredients and their impact on hair loss. Ingredients like ketoconazole and saw palmetto are proven to have some effects on hair growth; others common shampoo ingredients might not be.
Before you buy a hair growth shampoo, make sure you check the label to see if the ingredients used in the shampoo are backed up by real science. Our What to Look For in a Men's Hair Loss Shampoo guide contains a full list of the ingredients you should check for in a shampoo.
Hair Growth Oils
Some natural oils, such as pumpkin seed oil and rosemary oil, have been shown to have limited effects on hair growth in studies.
For example, daily supplementation of pumpkin seed oil produced a 40% increase in hair count over a period of 24 weeks, compared to approximately 10% for people given a placebo.
It's worth noting that this study was originally published in Evidence-Based Complementary and Alternative Medicine. There is also very limited additional evidence for pumpkin seed oil's value as a hair loss prevention substance. Still, it's an interesting option to consider.
There is also limited evidence in support of rosemary oil as a hair growth treatment. One study from 2015 found that rosemary oil was equally as effective at improving hair growth over a six month period as minoxidil, making it an interesting natural treatment option for hair loss.
Will natural oils work as well as products like finasteride and minoxidil? At this point, there just isn't enough research to view these products as proven hair loss treatments, especially on the same level as treatments with extensive scientific evidence like finasteride and minoxidil.
Laser Combs and Helmets
Laser combs and helmets, which use cooling lasers to promote hair growth, have appeared on the market over the last few years. Most of these products promise some amount of hair growth as a result of exposure to the lasers, which supposedly improve blood flow to the scalp.
The scientific data behind these products is mixed, at best. One study showed that users of a laser comb reported an improvement in hair growth, with a moderate increase in hair count per square centimeter.
Some of the companies that manufacture and market these products recommend using them alongside hair loss pills such as finasteride for faster results. Right now, there isn't any reliable scientific data showing that they have any synergistic effects with other hair loss treatments.
While laser combs, helmets and other products could potentially be effective for hair growth and preventing hair loss, the scientific evidence just isn't there yet. It's best to proceed with caution when it comes to laser hair growth products, especially for anything marketed as a miracle cure.
Electric Scalp Massagers
Electric scalp massagers, which claim to improve hair growth by stimulating the scalp, are also best viewed with a certain degree of skepticism and caution. These products are usually cheap (most are $25 or less on Amazon) but aren't supported by any substantial scientific evidence
While there are studies supporting scalp massage as a hair growth treatment, most have major limitations that make them hard to take seriously. For example, a 2016 study that's occasionally cited as "proof" of head massage working has a sample size of just nine people.
Like with laser combs and helmets, the science just isn't there to back up the claims of electric scalp massagers just yet. As always, you should be skeptical of any product that makes large claims without an equally large amount of evidence to back them up.
This article was reviewed by Brendan Levy, MD.
Important Safety Information
IMPORTANT SAFETY INFORMATION
Finasteride is for use by MEN ONLY and should NOT be used by women or children.
Read this Patient Information before you start taking Finasteride and each time you get a refill. There may be new information. This information does not take the place of talking with your healthcare provider about your medical condition or treatment.
What is Finasteride?
Finasteride is a prescription medicine used for the treatment of male pattern hair loss (androgenetic alopecia).
It is not known if Finasteride works for a receding hairline on either side of and above your forehead (temporal area).
Finasteride is not for use by women and children.
Who should not take Finasteride?
Do not take Finasteride if you:
are pregnant or may become pregnant. Finasteride may harm your unborn baby.

Finasteride tablets are coated and will prevent contact with the medicine during handling, as long as the tablets are not broken or crushed. Females who are pregnant or who may become pregnant should not come in contact with broken or crushed Finasteride tablets.
If a pregnant woman comes in contact with crushed or broken Finasteride tablets, wash the contact area right away with soap and water. If a woman who is pregnant comes into contact with the active ingredient in Finasteride, a healthcare provider should be consulted. If a woman who is pregnant with a male baby swallows or comes in contact with the medicine in Finasteride, the male baby may be born with sex organs that are not normal.

are allergic to any of the ingredients in Finasteride. See the end of this leaflet for a complete list of ingredients in Finasteride.

What should I tell my healthcare provider before taking Finasteride? Before taking Finasteride, tell your healthcare provider if you:

have any other medical conditions, including problems with your prostate or liver

Tell your healthcare provider about all the medicines you take, including prescription and nonprescription medicines, vitamins, and herbal supplements.

Know the medicines you take. Keep a list of them to show your healthcare provider and pharmacist when you get a new medicine.

How should I take Finasteride?

Take Finasteride exactly as your healthcare provider tells you to take it.
You may take Finasteride with or without food.

If you forget to take Finasteride, do not take an extra tablet. Just take the next tablet as usual.

Finasteride will not work faster or better if you take it more than once a day.

What are the possible side effects of Finasteride?

decrease in your blood Prostate Specific Antigen (PSA) levels. Finasteride can affect a blood test called PSA (Prostate-Specific Antigen) for the screening of prostate cancer. If you have a PSA test done you should tell your healthcare provider that you are taking Finasteride because Finasteride decreases PSA levels. Changes in PSA levels will need to be evaluated by your healthcare provider. Any increase in follow-up PSA levels from their lowest point may signal the presence of prostate cancer and should be evaluated, even if the test results are still within the normal range for men not taking Finasteride. You should also tell your healthcare provider if you have not been taking Finasteride as prescribed because this may affect the PSA test results. For more information, talk to your healthcare provider.

There may be an increased risk of a more serious form of prostate cancer in men taking finasteride at 5 times the dose of Finasteride.

The most common side effects of Finasteride include:

decrease in sex drive
trouble getting or keeping an erection

a decrease in the amount of semen

The following have been reported in general use with Finasteride:

breast tenderness and enlargement. Tell your healthcare provider about any changes in your breasts such as lumps, pain or nipple discharge.
depression;
decrease in sex drive that continued after stopping the medication;
allergic reactions including rash, itching, hives and swelling of the lips, tongue, throat, and face;
problems with ejaculation that continued after stopping medication;
testicular pain;
difficulty in achieving an erection that continued after stopping the medication;
male infertility and/or poor quality of semen.

in rare cases, male breast cancer.

Tell your healthcare provider if you have any side effect that bothers you or that does not go away.

These are not all the possible side effects of Finasteride. For more information, ask your healthcare provider or pharmacist. Call your doctor for medical advice about side effects. You may report side effects to FDA at 1-800-FDA1088.

How should I store Finasteride?

Store Finasteride at room temperature between 59˚F to 86˚F (15˚C to 30˚C).

Keep Finasteride in a closed container and keep Finasteride tablets dry (protect from moisture).

Keep Finasteride and all medicines out of the reach of children.

General information about the safe and effective use of Finasteride.

Medicines are sometimes prescribed for purposes other than those listed in this Patient Information. Do not use Finasteride for a condition for which it was not prescribed. Do not give Finasteride to other people, even if they have the same symptoms you have. It may harm them.