Erectile Dysfunction and Diabetes: What's The Link?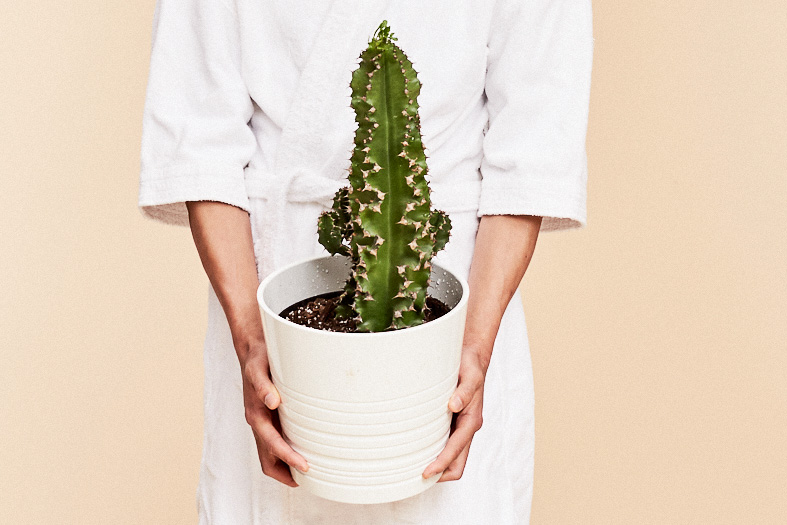 Erectile dysfunction, or ED, can occur for a variety of reasons. Sometimes, ED is psychological—a result of anxiety, discomfort or nervousness about sex. More often, however, it's a result of a physical condition, such as obesity or high blood pressure. Unfortunately, erectile dysfunction and diabetes are a perfect example.
The science is out: Men with diabetes are more likely to experience ED than average. Diabetes also increases the chance that you will develop ED earlier in life, often by 10 to 15 years.
In this guide, we'll look at the the link between diabetes and erectile dysfunction, as well as how diabetes can directly cause erectile dysfunction. We'll also cover the most effective treatment options for men with diabetes and ED.
How Are Erectile Dysfunction and Diabetes Linked?
Erections occur through a complex process involving arteries, nerves, blood vessels and bodies of soft tissue that make up the penis.
When you're sexually aroused, your brain signals to the arteries in your penis to increase blood flow to the corpus cavernosum—an area of soft erectile tissue in the penis that's responsible for storing blood during sexual activity.
As blood flows into the corpus cavernosum, the penis hardens, creating an erection. A range of factors can determine the level of hardness you achieve during sexual activity, from the amount of sexual stimulation, to your body's ability to pump blood into the penile tissue.
Diabetes and erectile dysfunction are linked because diabetes directly affects your body's ability to supply blood to the penis by damaging both blood vessels and nerves. Men with diabetes typically have narrower, more constricted blood vessels that just aren't as capable of supply blood to parts of the body such as the penis.
In short, the same diabetes-related blood vessel damage that causes numbness in the feet and other limbs can also affect the penis, making it much more difficult to get and maintain an erection.
How Common is Diabetes-Related ED?
ED is extremely common in men with diabetes. Current studies put the rate of ED amongst men with diabetes at 35 to 75 percent. Men with diabetes also tend to develop ED anywhere from 10 to 15 years earlier than health men without diabetes.
Sexual performance issues are particularly common in older men with diabetes. Above age 50, men with diabetes have a 50 to 60% chance of being affected by ED. This increases to 95% as diabetes-affected men reach the age of 70.
To put this in perspective, approximately 70% of healthy, non-diabetes men aged 70 and above experience some degree of ED.
Treatments for Diabetes-Related ED
Luckily, erectile dysfunction and diabetes don't have to always make a recipe for disaster. A variety of ED treatment options are available for men with diabetes, many of which are highly effective. The most widely used of these treatment options are oral medications such as sildenafil, tadalafil and vardenafil.
These medications inhibit PDE5, an enzyme that regulates blood flow to tissue in the penis. A standard dose of ED medication such as sildenafil can increase the rate of blood flow to penile tissue, making it easier to develop and maintain an erection if you have diabetes.
ED medications vary in their onset of action and half-life, with some (such as tadalafil) providing effects that last and others (such as sildenafil), designed to provide effects that last for three to four hours. Our guide to what you should expect from ED medication goes into more detail on these drugs.
Because ED medications such as sildenafil, tadalafil and vardenafil can also have effects on the cardiovascular system, it's important to speak to your doctor before using any of these drugs to treat diabetes-related ED.
ED medications can also interact with some medications used to treat high blood pressure—a common issue for people with diabetes—making it important not to use any ED drugs without first consulting your doctor.
It's also important to remember that there's no definitive best ED pill for diabetics. The best option you have is to seek out professional advice from a medical doctor as soon as possible.
In addition to traditional ED medications, there are alternative treatments available for diabetics, such as injections and vacuum erection devices (VEDs). Non-pharmaceutical treatments such as sex therapy can also be effective in improving sexual performance and preventing recurring ED.
As always, if you're noticing a link between your erectile dysfunction and diabetes, the best solution is to talk to your doctor about your situation. ED is a common issue for men with diabetes, meaning most endocrinologists are well informed on the most effective treatment options. If you want to learn more about all the common erectile dysfunction treatments and drugs available to you, check out our guide.
Important Safety Information
IMPORTANT SAFETY INFORMATION
Do not take Sildenafil (sildenafil citrate) if you:
take any medicines called nitrates, often prescribed for chest pain, or guanylate cyclase stimulators like Adempas (riociguat) for pulmonary hypertension. Your blood pressure could drop to an unsafe level

are allergic to sildenafil, as contained in Sildenafil and REVATIO, or any of the ingredients in Sildenafil

Discuss your health with your doctor to ensure that you are healthy enough for sex. If you experience chest pain, dizziness, or
nausea during sex, seek immediate medical help

Sildenafil can cause serious side effects. Rarely reported side effects include:

an erection that will not go away (priapism). If you have an erection that lasts more than 4 hours, get medical help right away.
If it is not treated right away, priapism can permanently damage your penis
sudden vision loss in one or both eyes. Sudden vision loss in one or both eyes can be a sign of a serious eye problem called
non-arteritic anterior ischemic optic neuropathy (NAION). Stop taking Sildenafil and call your healthcare provider right away if you
have any sudden vision loss

sudden hearing decrease or hearing loss. Some people may also have ringing in their ears (tinnitus) or dizziness. If you have
these symptoms, stop taking Sildenafil and contact a doctor right away

Before you take Sildenafil, tell your healthcare provider if you:

have or have had heart problems such as a heart attack,
irregular heartbeat, angina, chest pain, narrowing of the aortic valve, or heart failure
have had heart surgery within the last 6 months
have pulmonary hypertension
have had a stroke
have low blood pressure, or high blood pressure that
is not controlled
have a deformed penis shape
have had an erection that lasted for more than 4 hours
have problems with your blood cells such as sickle cell
anemia, multiple myeloma, or leukemia
have retinitis pigmentosa, a rare genetic (runs in families)
eye disease
have ever had severe vision loss, including an eye problem
called NAION
have bleeding problems
have or have had stomach ulcers
have liver problems

have kidney problems or are having kidney dialysis have any other medical conditions

Tell your healthcare provider about all the medicines you take, including prescription and over-the-counter medicines, vitamins,
and herbal supplements.

Sildenafil may affect the way other medicines work, and other medicines may affect the way Sildenafil works, causing side effects.
Especially tell your healthcare provider if you take any of the following:

medicines called nitrates
medicines called guanylate cyclase stimulators such as Adempas (riociguat)
medicines called alpha-blockers such as Hytrin (terazosin
HCl), Flomax (tamsulosin HCl), Cardura (doxazosin
mesylate), Minipress (prazosin HCl), Uroxatral (alfuzosin HCl),
 Jalyn (dutasteride and tamsulosin HCl), or Rapaflo (silodosin).
Alpha-blockers are sometimes prescribed for prostate
problems or high blood pressure. In some patients, the use
of Sildenafil with alpha-blockers can lead to a drop in blood pressure or to fainting
medicines called HIV protease inhibitors, such as ritonavir (Norvir), indinavir sulfate (Crixivan), saquinavir (Fortovase or Invirase), or atazanavir sulfate (Reyataz)
some types of oral antifungal medicines, such as
 ketoconazole (Nizoral) and itraconazole (Sporanox)
some types of antibiotics, such as clarithromycin (Biaxin),
telithromycin (Ketek), or erythromycin
other medicines that treat high blood pressure
other medicines or treatments for ED

Sildenafil contains sildenafil, which is the same medicine found
in another drug called REVATIO. REVATIO is used to treat a
rare disease called pulmonary arterial hypertension (PAH).
 Sildenafil should not be used with REVATIO or with other PAH
treatments containing sildenafil or any other PDE5 inhibitors
(such as Adcirca tadalafil)

Sildenafil does not protect against sexually transmitted diseases, including HIV.

The most common side effects of Sildenafil: headache; flushing; upset stomach; abnormal vision, such as changes in color vision
(such as having a blue color tinge) and blurred vision; stuffy or runny nose; back pain; muscle pain; nausea; dizziness; rash.

Sildenafil (sildenafil citrate) is prescription medicine used to treat erectile dysfunction (ED).

Sildenafil is not for women or children.