Coconut Oil for Hair Growth, Health, and Hair Loss Prevention: The Facts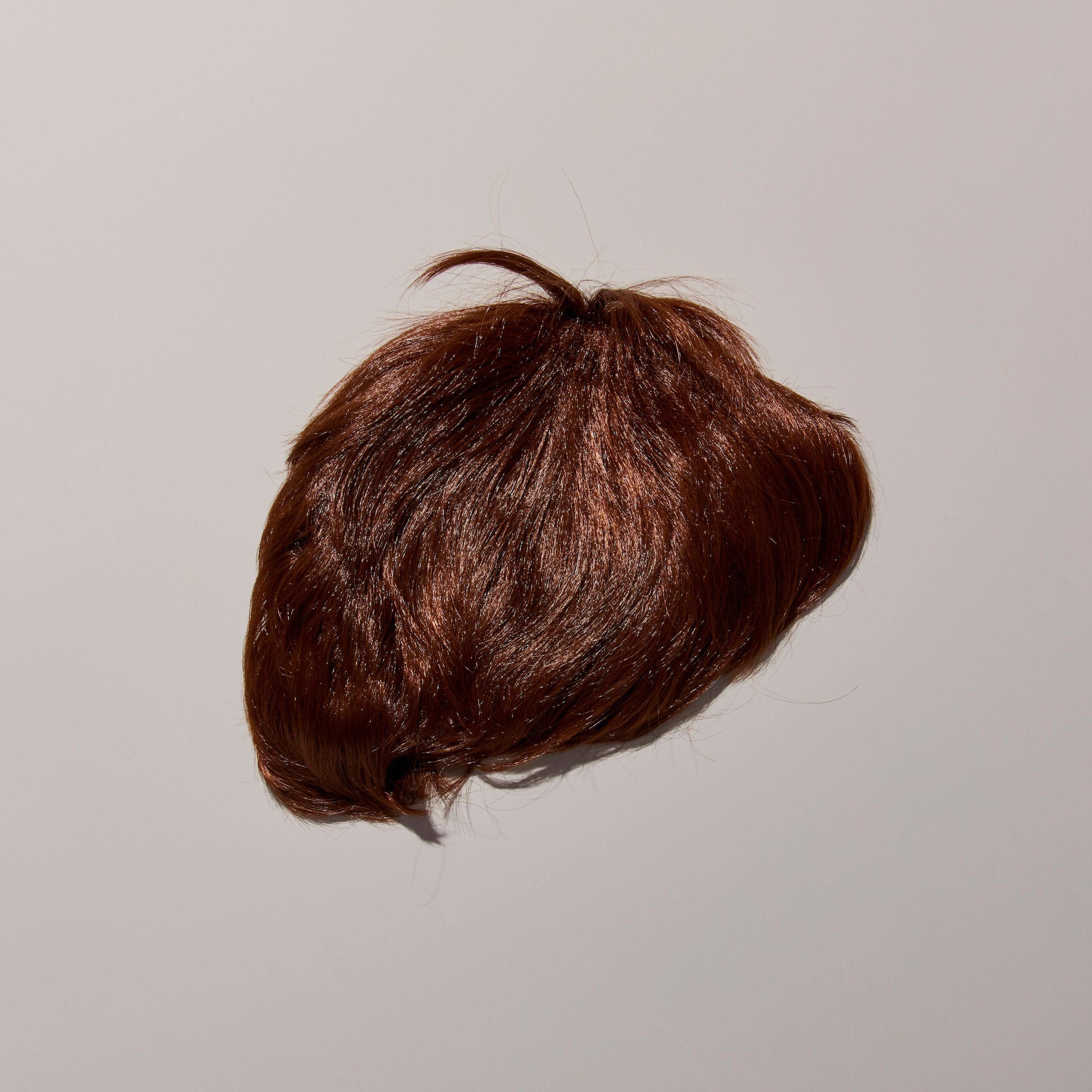 Everything you need to keep the hair on your head. If you're into that. Try hims for $5.


Over the last few years, coconut oil has grown massively in popularity as a health supplement, in skincare products and even in shampoos, conditioners and other hair treatments.
Coconut oil's popularity as an ingredient in shampoos and other hair products isn't just the result of good marketing -- there's quite a lot of scientific evidence showing that coconut oil can, when used correctly, be good for your hair health.
However, just like with many other hair products, there are also some claims about coconut oil -- particularly its supposed ability to prevent hair loss -- that might not be completely accurate.
In this guide, we'll take a look at the science behind coconut oil as a hair health and hair loss prevention product, from its effects on reversing and treating hair damage to the potential for coconut oil to slow down or prevent hair loss.
Coconut Oil and Hair Health
Search for "coconut oil hair" on Google and you'll find page after page touting the benefits of coconut oil for improving the health, thickness and strength of your hair.
Over the last decade, coconut oil has gone from a product most people avoided to a popular ingredient in everything from health foods to shampoo. While the supposed nutritional benefits of coconut oil are debatable, most people seem to agree that coconut oil is good for your hair.
However, the science behind coconut oil and hair health doesn't always match the claims you might see on blogs and in magazines. In fact, there's very little real science behind many of the claims made about coconut oil and hair.
Below, we've looked at the real, proven scientific data on coconut oil and hair health to try and separate the facts about coconut oil (many of which are positive) and the claims you might see on blogs, in magazines and on discussion boards.
Coconut Oil and Hair Damage
Coconut oil is often marketed as a great "damage prevention" product for hair, helping to stop or reverse the damage caused by sun exposure, salt water, combing and hair styling products.
Study data backs up some of these claims. In a 2003 study, coconut oil treatments were found to prevent combing damage to various types of hair when used both pre-wash and post-wash as a grooming product.
In the study, participants that used coconut oil had the lowest rate of hair protein loss. Protein loss is a common issue for people that heat, straighten or comb their hair often, as well as for people that frequently use hair treatments and other products.
The scientists speculated that this is likely because coconut oil is a triglyceride of lauric acid, increasing its affinity for hair proteins and allowing it to travel inside the hair shaft more than other commonly used oils.
Now, does this mean that coconut oil can cure any hair health problem? Not exactly. Hair is made up of protein, just like other parts of your body. However, many coconut oil advocates claim that it's an effective cure-all for just about any hair problem, which simply isn't true.
Coconut Oil and Hair Growth
Another common claim is that coconut oil causes hair to grow faster. Unlike the first coconut oil hair health claim -- that coconut oil is good for improving general hair health -- there's very little scientific evidence to back up this idea.
According to Shari Marchbein, MD and board-certified dermatologist, there are currently "no credible studies linking the use of coconut oil to faster hair growth." Most of the claims online about coconut oil are unsourced, with few articles bothering to link to real scientific data.
Of course, a lack of scientific proof doesn't mean that something isn't true -- only that it hasn't been scientifically proven to be true or untrue. As a result, it's best to be skeptical if you see a blogger, health guru or beauty expert claim that coconut oil absolutely will help your hair grow.
Coconut Oil and Hair Loss Prevention
Just like with hair growth, it's common to see claims online and in magazines about coconut oil acting as a powerful substance for preventing hair loss. Some blogs even recommend applying coconut oil to your scalp in place of proven, effective topical medications like minoxidil.
While there is scientific proof that coconut oil can reduce protein loss in hair, there's no scientific evidence to show that coconut oil has any effect on preventing male pattern baldness caused by DHT.
However, this hasn't stopped people from making claims about coconut oil's "ability" to prevent hair loss. Many articles use the hair protein loss study we mentioned earlier, but twist its findings to associate hair protein loss with hair loss, which is very different.
Like we said earlier, a lack of evidence doesn't mean that something isn't true. However, at the moment, there's no real scientific evidence to prove that coconut oil has any positive impact on preventing hair loss -- only conjecture and speculation.
Should You Use Coconut Oil as a Hair Treatment?
Coconut oil is easy to find in shampoos, conditioners and other hair care products. It's also a pleasant substance in general -- it smells good, makes your hair shine and has a great feeling after it's applied to your hair and scalp.
For the most part, these coconut oil products are completely safe to use, provided you closely follow the instructions and don't use the products excessively.
However, remember that many of the claims made about coconut oil as a hair health and hair loss prevention treatment aren't backed up by science. As such, it's best not to think of coconut oil as a medically proven, effective way to regrow your hair or reverse the effects of hair loss.
Important Safety Information
IMPORTANT SAFETY INFORMATION
Finasteride is for use by MEN ONLY and should NOT be used by women or children.
Read this Patient Information before you start taking Finasteride and each time you get a refill. There may be new information. This information does not take the place of talking with your healthcare provider about your medical condition or treatment.
What is Finasteride?
Finasteride is a prescription medicine used for the treatment of male pattern hair loss (androgenetic alopecia).
It is not known if Finasteride works for a receding hairline on either side of and above your forehead (temporal area).
Finasteride is not for use by women and children.
Who should not take Finasteride?
Do not take Finasteride if you:
are pregnant or may become pregnant. Finasteride may harm your unborn baby.

Finasteride tablets are coated and will prevent contact with the medicine during handling, as long as the tablets are not broken or crushed. Females who are pregnant or who may become pregnant should not come in contact with broken or crushed Finasteride tablets.
If a pregnant woman comes in contact with crushed or broken Finasteride tablets, wash the contact area right away with soap and water. If a woman who is pregnant comes into contact with the active ingredient in Finasteride, a healthcare provider should be consulted. If a woman who is pregnant with a male baby swallows or comes in contact with the medicine in Finasteride, the male baby may be born with sex organs that are not normal.

are allergic to any of the ingredients in Finasteride. See the end of this leaflet for a complete list of ingredients in Finasteride.

What should I tell my healthcare provider before taking Finasteride? Before taking Finasteride, tell your healthcare provider if you:

have any other medical conditions, including problems with your prostate or liver

Tell your healthcare provider about all the medicines you take, including prescription and nonprescription medicines, vitamins, and herbal supplements.

Know the medicines you take. Keep a list of them to show your healthcare provider and pharmacist when you get a new medicine.

How should I take Finasteride?

Take Finasteride exactly as your healthcare provider tells you to take it.
You may take Finasteride with or without food.

If you forget to take Finasteride, do not take an extra tablet. Just take the next tablet as usual.

Finasteride will not work faster or better if you take it more than once a day.

What are the possible side effects of Finasteride?

decrease in your blood Prostate Specific Antigen (PSA) levels. Finasteride can affect a blood test called PSA (Prostate-Specific Antigen) for the screening of prostate cancer. If you have a PSA test done you should tell your healthcare provider that you are taking Finasteride because Finasteride decreases PSA levels. Changes in PSA levels will need to be evaluated by your healthcare provider. Any increase in follow-up PSA levels from their lowest point may signal the presence of prostate cancer and should be evaluated, even if the test results are still within the normal range for men not taking Finasteride. You should also tell your healthcare provider if you have not been taking Finasteride as prescribed because this may affect the PSA test results. For more information, talk to your healthcare provider.

There may be an increased risk of a more serious form of prostate cancer in men taking finasteride at 5 times the dose of Finasteride.

The most common side effects of Finasteride include:

decrease in sex drive
trouble getting or keeping an erection

a decrease in the amount of semen

The following have been reported in general use with Finasteride:

breast tenderness and enlargement. Tell your healthcare provider about any changes in your breasts such as lumps, pain or nipple discharge.
depression;
decrease in sex drive that continued after stopping the medication;
allergic reactions including rash, itching, hives and swelling of the lips, tongue, throat, and face;
problems with ejaculation that continued after stopping medication;
testicular pain;
difficulty in achieving an erection that continued after stopping the medication;
male infertility and/or poor quality of semen.

in rare cases, male breast cancer.

Tell your healthcare provider if you have any side effect that bothers you or that does not go away.

These are not all the possible side effects of Finasteride. For more information, ask your healthcare provider or pharmacist. Call your doctor for medical advice about side effects. You may report side effects to FDA at 1-800-FDA1088.

How should I store Finasteride?

Store Finasteride at room temperature between 59˚F to 86˚F (15˚C to 30˚C).

Keep Finasteride in a closed container and keep Finasteride tablets dry (protect from moisture).

Keep Finasteride and all medicines out of the reach of children.

General information about the safe and effective use of Finasteride.

Medicines are sometimes prescribed for purposes other than those listed in this Patient Information. Do not use Finasteride for a condition for which it was not prescribed. Do not give Finasteride to other people, even if they have the same symptoms you have. It may harm them.