Can L-Arginine Help With ED?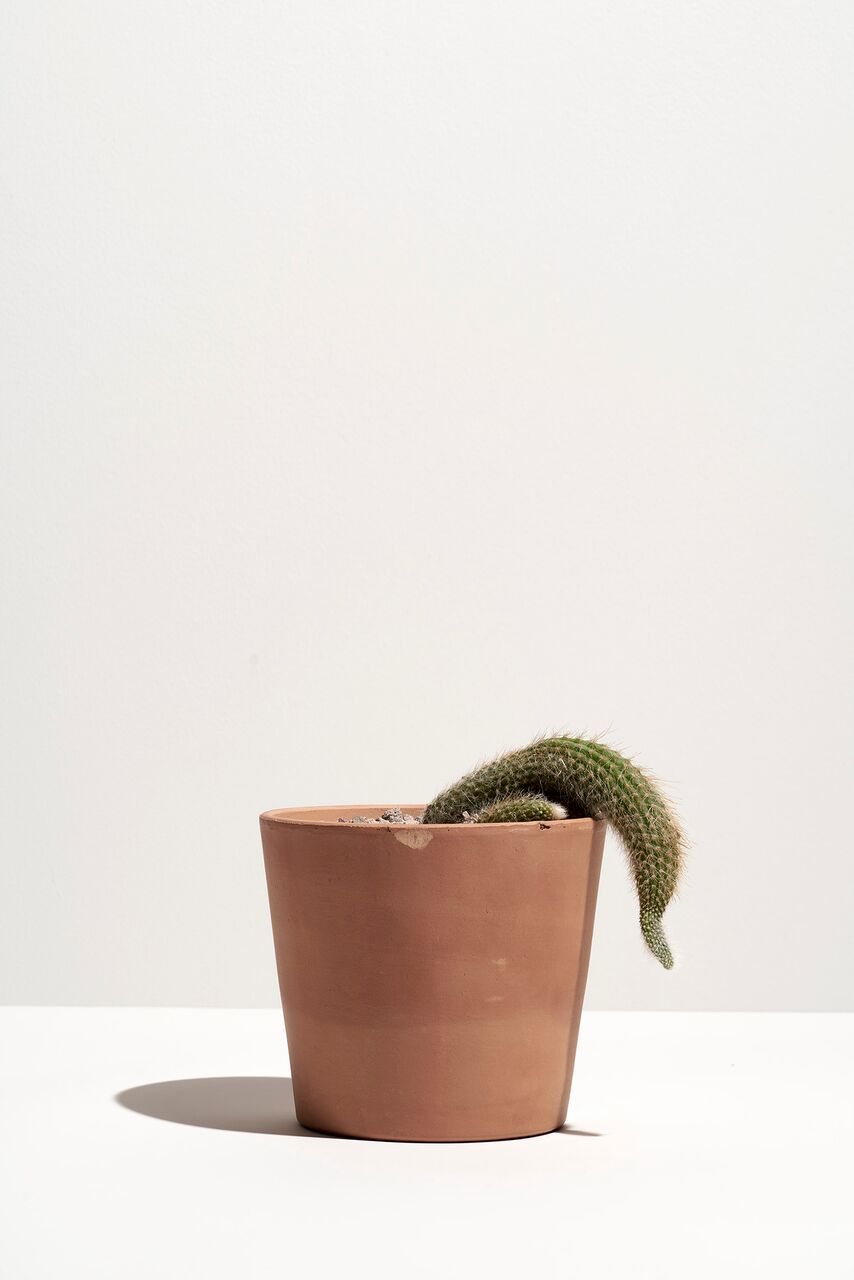 L-arginine is an amino acid that's available as a health supplement. Widely used for heart health conditions such as high blood pressure and coronary artery disease, some people believe that l-arginine could potentially help to treat erectile dysfunction (ED).
Many of these claims come from natural health websites that position L-arginine as a natural alternative to ED drugs such as sildenafil (Viagra), vardenafil (Levitra) and tadalafil (Cialis).
Right now, the scientific evidence showing that L-arginine is effective is very limited, with several studies producing different results. However, L-arginine can potentially have other benefits that make it a useful supplement for certain people.
As with all drugs and supplements, L-arginine should only be taken after speaking to your doctor about its potential effects on your health.
The Benefits of L-Arginine
L-arginine, or arginine, is a semi-essential amino acid that's used for a variety of purposes. The body uses l-arginine for healing wounds, maintaining hormone production, promoting a healthy immune system and helping the kidneys filter waste.
L-arginine is also the immediate precursor of nitric oxide -- an important molecule for dilating the blood vessels and improving blood flow. This makes it a popular supplement for conditions such as high blood pressure.
Because nitric oxide is essential for developing an erection, L-arginine is viewed as a potential non-pharmaceutical treatment for ED.
Is L-Arginine Effective at Treating ED?
As with all supplements, it's important to take the claims made by manufacturers of l-arginine products with a grain of salt.
Right now, there aren't many studies examining the effects that L-arginine could potentially have on erectile dysfunction. The few studies that are available show mixed results:
One study from 1999 found that L-arginine was no more effective as a first-line treatment for impotence than a placebo.
Interestingly, another study from 2003 showed that L-arginine, when used in combination with Pycnogenol, caused a significant improvement in sexual function in men with ED.
Unlike ED drugs, L-arginine supplements aren't subject to as many regulations regarding safety or efficacy. If you use medication for ED -- such as sildenafil, vardenafil or tadalafil -- it's best not to consider L-arginine supplements as a potential replacement.
So, is L-arginine effective at treating ED? Right now, it simply isn't possible to say. The current studies show mixed results, making it impossible to conclusively state that L-arginine has any real benefits as an erectile dysfunction treatment.
Does this mean that L-arginine is worthless as a supplement? Of course not. Like many other supplements, the fact that L-arginine isn't proven to be effective as an ED treatment doesn't mean that it can't potentially have other health benefits.
Should You Use An L-Arginine Supplement?
L-arginine has very specific effects on the body. As a supplement, its primary benefit is that it can potentially lower both systolic and diastolic blood pressure -- a benefit that's backed up by medical studies.
It's important to note that most people produce enough L-arginine naturally. Deficiencies are rare, meaning that you probably don't need to take an L-arginine supplement unless you've been specifically told to take it by your doctor.
It's also important to know that L-arginine might not be the best treatment for lowering high blood pressure. If you have high blood pressure, you should always seek advice from your doctor before using any supplement or medication.
This article was reviewed by Brendan Levy, MD.
Important Safety Information
IMPORTANT SAFETY INFORMATION
Do not take Sildenafil (sildenafil citrate) if you:
take any medicines called nitrates, often prescribed for chest pain, or guanylate cyclase stimulators like Adempas (riociguat) for pulmonary hypertension. Your blood pressure could drop to an unsafe level

are allergic to sildenafil, as contained in Sildenafil and REVATIO, or any of the ingredients in Sildenafil

Discuss your health with your doctor to ensure that you are healthy enough for sex. If you experience chest pain, dizziness, or
nausea during sex, seek immediate medical help

Sildenafil can cause serious side effects. Rarely reported side effects include:

an erection that will not go away (priapism). If you have an erection that lasts more than 4 hours, get medical help right away.
If it is not treated right away, priapism can permanently damage your penis
sudden vision loss in one or both eyes. Sudden vision loss in one or both eyes can be a sign of a serious eye problem called
non-arteritic anterior ischemic optic neuropathy (NAION). Stop taking Sildenafil and call your healthcare provider right away if you
have any sudden vision loss

sudden hearing decrease or hearing loss. Some people may also have ringing in their ears (tinnitus) or dizziness. If you have
these symptoms, stop taking Sildenafil and contact a doctor right away

Before you take Sildenafil, tell your healthcare provider if you:

have or have had heart problems such as a heart attack,
irregular heartbeat, angina, chest pain, narrowing of the aortic valve, or heart failure
have had heart surgery within the last 6 months
have pulmonary hypertension
have had a stroke
have low blood pressure, or high blood pressure that
is not controlled
have a deformed penis shape
have had an erection that lasted for more than 4 hours
have problems with your blood cells such as sickle cell
anemia, multiple myeloma, or leukemia
have retinitis pigmentosa, a rare genetic (runs in families)
eye disease
have ever had severe vision loss, including an eye problem
called NAION
have bleeding problems
have or have had stomach ulcers
have liver problems

have kidney problems or are having kidney dialysis have any other medical conditions

Tell your healthcare provider about all the medicines you take, including prescription and over-the-counter medicines, vitamins,
and herbal supplements.

Sildenafil may affect the way other medicines work, and other medicines may affect the way Sildenafil works, causing side effects.
Especially tell your healthcare provider if you take any of the following:

medicines called nitrates
medicines called guanylate cyclase stimulators such as Adempas (riociguat)
medicines called alpha-blockers such as Hytrin (terazosin
HCl), Flomax (tamsulosin HCl), Cardura (doxazosin
mesylate), Minipress (prazosin HCl), Uroxatral (alfuzosin HCl),
 Jalyn (dutasteride and tamsulosin HCl), or Rapaflo (silodosin).
Alpha-blockers are sometimes prescribed for prostate
problems or high blood pressure. In some patients, the use
of Sildenafil with alpha-blockers can lead to a drop in blood pressure or to fainting
medicines called HIV protease inhibitors, such as ritonavir (Norvir), indinavir sulfate (Crixivan), saquinavir (Fortovase or Invirase), or atazanavir sulfate (Reyataz)
some types of oral antifungal medicines, such as
 ketoconazole (Nizoral) and itraconazole (Sporanox)
some types of antibiotics, such as clarithromycin (Biaxin),
telithromycin (Ketek), or erythromycin
other medicines that treat high blood pressure
other medicines or treatments for ED

Sildenafil contains sildenafil, which is the same medicine found
in another drug called REVATIO. REVATIO is used to treat a
rare disease called pulmonary arterial hypertension (PAH).
 Sildenafil should not be used with REVATIO or with other PAH
treatments containing sildenafil or any other PDE5 inhibitors
(such as Adcirca tadalafil)

Sildenafil does not protect against sexually transmitted diseases, including HIV.

The most common side effects of Sildenafil: headache; flushing; upset stomach; abnormal vision, such as changes in color vision
(such as having a blue color tinge) and blurred vision; stuffy or runny nose; back pain; muscle pain; nausea; dizziness; rash.

Sildenafil (sildenafil citrate) is prescription medicine used to treat erectile dysfunction (ED).

Sildenafil is not for women or children.