Beta-Sitosterol & Hair Loss: Does it Work?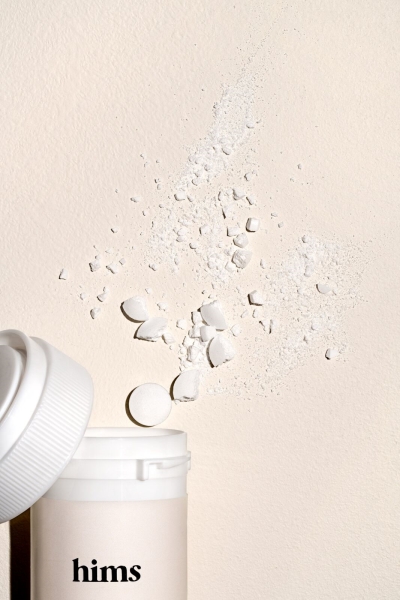 Beta-sitosterol is a naturally-occurring phytosterol that can be found in certain foods, ranging from nuts and avocados to certain oils. It's also found in some cereals, cane sugar, and soybeans.
While beta-sitosterol isn't a medicine on its own, it's an important precursor that's used to make certain types of medicine. It's also widely used as a dietary supplement for the immune system, managing high cholesterol and reducing the effects of asthma, bronchitis, and migraines.
Studies show that beta-sitosterol can improve urologic symptoms in men with benign prostatic hyperplasia (BPH, or enlarged prostate). This has resulted in speculation that beta-sitosterol is also a potentially effective substance for blocking DHT and reducing hair loss in men.
So, is beta-sitosterol effective? In this guide, we'll look at the scientific evidence for and against beta-sitosterol as a male pattern baldness treatment and compare its effectiveness to other popular hair loss treatments.
Does Beta-Sitosterol Work?
Like most natural supplements that claim to improve hair loss, there isn't very much scientific evidence available for or against beta-sitosterol at this point in time.
This makes it impossible to say whether or not beta-sitosterol works as a hair loss treatment -- right now, there just isn't any real, conclusive evidence like there is for drugs like finasteride or topical hair loss treatments like minoxidil.
Of course, this hasn't stopped some supplement manufacturers from marketing beta-sitosterol as a potential cure for hair loss.
Right now, most of the science on beta-sitosterol focuses on its potential as a natural treatment for men with BPH. One study shows that when men with BPH take beta-sitosterol, it produces an improvement in urine flow -- a potential sign that the prostatic hyperplasia is improving.
Since DHT is one of the primary causes of BPH, this study data has been spun into claims by some supplement manufacturers that beta-sitosterol is a natural DHT blocker that can reduce DHT levels in the body.
Right now, we don't know if beta-sitosterol blocks DHT or not. While it could potentially reduce DHT levels, there's no conclusive scientific data saying yes or no. As such, it's best to view any claims that beta-sitosterol is a DHT blocker with a certain degree of skepticism.
There is, however, some scientific evidence that beta-sitosterol could potentially improve hair growth in men with signs of male pattern baldness.
One study from 2006 shows that men between the ages of 23 and 64 with mild to moderate hair loss showed signs of improvement after taking the liposterolic extract of Serenoa repens (saw palmetto) and beta-sitosterol.
However, only 60% of the people involved in the study showed any improvement, meaning that beta-sitosterol might not work for everyone. It's also possible that the saw palmetto, which has some scientific validity as a DHT blocker, was solely responsible for the improvement.
At the moment, it's best to take any claims of beta-sitosterol improving hair loss or blocking DHT with a grain of salt. Right now, it belongs in the "unknown" category as a natural supplement that might work, but also might not work.
Should You Take Beta-Sitosterol?
Beta-sitosterol is available over the counter as a dietary supplement, meaning you can easily buy it online or from your local health shop without needing a prescription. As a supplement, it can have some benefits for treating high cholesterol, pain and swelling.
Most beta-sitosterol supplements are inexpensive, with a month's worth of capsules available for $10 or less when purchased in bulk.
Like most supplements, beta-sitosterol has some potential adverse effects. It can cause gas, indigestion, and nausea when taken orally, although these aren't very common.
It's also linked to sitosterolemia -- a condition caused by overly high levels of beta-sitosterol, which can increase the risk of heart disease. As a result, it's definitely not a good idea to take beta-sitosterol if you have sitosterolemia.
As always, the best option is to talk to your doctor about beta-sitosterol. They'll be able to give you a complete understanding of its safety as part of your health and supplementation routine.
As for its value as a treatment for hair loss, the jury is still out. While beta-sitosterol's effects on BPH symptoms and the observational data on hair growth are interesting, there just isn't enough evidence to call this an effective supplement for treating male pattern baldness yet.
This article was reviewed by Ho Anh, MD.
Important Safety Information
IMPORTANT SAFETY INFORMATION
Finasteride is for use by MEN ONLY and should NOT be used by women or children.
Read this Patient Information before you start taking Finasteride and each time you get a refill. There may be new information. This information does not take the place of talking with your healthcare provider about your medical condition or treatment.
What is Finasteride?
Finasteride is a prescription medicine used for the treatment of male pattern hair loss (androgenetic alopecia).
It is not known if Finasteride works for a receding hairline on either side of and above your forehead (temporal area).
Finasteride is not for use by women and children.
Who should not take Finasteride?
Do not take Finasteride if you:
are pregnant or may become pregnant. Finasteride may harm your unborn baby.

Finasteride tablets are coated and will prevent contact with the medicine during handling, as long as the tablets are not broken or crushed. Females who are pregnant or who may become pregnant should not come in contact with broken or crushed Finasteride tablets.
If a pregnant woman comes in contact with crushed or broken Finasteride tablets, wash the contact area right away with soap and water. If a woman who is pregnant comes into contact with the active ingredient in Finasteride, a healthcare provider should be consulted. If a woman who is pregnant with a male baby swallows or comes in contact with the medicine in Finasteride, the male baby may be born with sex organs that are not normal.

are allergic to any of the ingredients in Finasteride. See the end of this leaflet for a complete list of ingredients in Finasteride.

What should I tell my healthcare provider before taking Finasteride? Before taking Finasteride, tell your healthcare provider if you:

have any other medical conditions, including problems with your prostate or liver

Tell your healthcare provider about all the medicines you take, including prescription and nonprescription medicines, vitamins, and herbal supplements.

Know the medicines you take. Keep a list of them to show your healthcare provider and pharmacist when you get a new medicine.

How should I take Finasteride?

Take Finasteride exactly as your healthcare provider tells you to take it.
You may take Finasteride with or without food.

If you forget to take Finasteride, do not take an extra tablet. Just take the next tablet as usual.

Finasteride will not work faster or better if you take it more than once a day.

What are the possible side effects of Finasteride?

decrease in your blood Prostate Specific Antigen (PSA) levels. Finasteride can affect a blood test called PSA (Prostate-Specific Antigen) for the screening of prostate cancer. If you have a PSA test done you should tell your healthcare provider that you are taking Finasteride because Finasteride decreases PSA levels. Changes in PSA levels will need to be evaluated by your healthcare provider. Any increase in follow-up PSA levels from their lowest point may signal the presence of prostate cancer and should be evaluated, even if the test results are still within the normal range for men not taking Finasteride. You should also tell your healthcare provider if you have not been taking Finasteride as prescribed because this may affect the PSA test results. For more information, talk to your healthcare provider.

There may be an increased risk of a more serious form of prostate cancer in men taking finasteride at 5 times the dose of Finasteride.

The most common side effects of Finasteride include:

decrease in sex drive
trouble getting or keeping an erection

a decrease in the amount of semen

The following have been reported in general use with Finasteride:

breast tenderness and enlargement. Tell your healthcare provider about any changes in your breasts such as lumps, pain or nipple discharge.
depression;
decrease in sex drive that continued after stopping the medication;
allergic reactions including rash, itching, hives and swelling of the lips, tongue, throat, and face;
problems with ejaculation that continued after stopping medication;
testicular pain;
difficulty in achieving an erection that continued after stopping the medication;
male infertility and/or poor quality of semen.

in rare cases, male breast cancer.

Tell your healthcare provider if you have any side effect that bothers you or that does not go away.

These are not all the possible side effects of Finasteride. For more information, ask your healthcare provider or pharmacist. Call your doctor for medical advice about side effects. You may report side effects to FDA at 1-800-FDA1088.

How should I store Finasteride?

Store Finasteride at room temperature between 59˚F to 86˚F (15˚C to 30˚C).

Keep Finasteride in a closed container and keep Finasteride tablets dry (protect from moisture).

Keep Finasteride and all medicines out of the reach of children.

General information about the safe and effective use of Finasteride.

Medicines are sometimes prescribed for purposes other than those listed in this Patient Information. Do not use Finasteride for a condition for which it was not prescribed. Do not give Finasteride to other people, even if they have the same symptoms you have. It may harm them.