The Average Penis and Erection Size: Real Data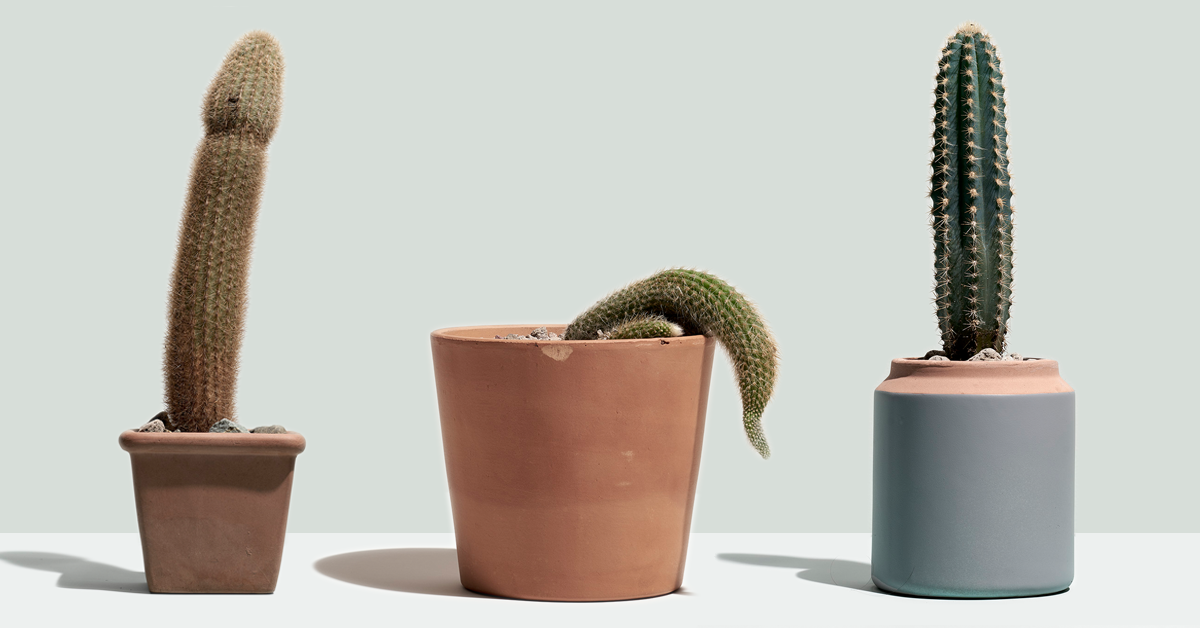 Goodbye average. Find out what you can do to improve your erections. Try hims for $5.


Worried about your penis size? Relax, you're not alone. At some point, just about every guy has wondered how their penis stacks up compared to the average.
Like many aspects of sex and anatomy, penis size is a subject that creates distorted perceptions of what's "normal." Most studies of penis size around the world show that the average penis size is, to put it simply, not quite as big as many people think.
According to a review of study data by researchers at King's College London, the average flaccid penis measures 3.6 inches from base to tip.
When it comes to the circumference (the circular measurement around the penis), the average man is about 3.7 inches soft.
Erect, the average penis is about 5.2 inches in length, with an average circumference of about 4.6 inches.
Not quite what you'd expect, right? From harmless bragging to porn-induced expectations about penis size, there are numerous factors that contribute to the belief that the average man's penis is, well, bigger than the real average.
In this guide, we'll look at some more of the data behind the average penis size. We'll also look at whether or not size (or lack of size) is really an issue that you should spend your time thinking about.
"Am I Normal?" The King's College Penis Size Study
Penis size is a common source of anxiety for men. Because of unrealistic expectations about what is and isn't normal perpetuated by media and pornography, a surprising number of guys worry about whether or not their penis is big enough.
In an effort to help clinicians dealing with Body Dysmorphic Disorder and men feeling anxious about their size, researchers at the Institute of Psychiatry, Psychology & Neuroscience (IoPPN) at King's College London completed a thorough review of study data about penis size.
The review, which can be viewed online here, is currently the most comprehensive study available on penis size, drawing from a total of 17 studies with more than 15,500 participants.
As stated above, the researchers found that the average penis size -- using a sample of more than 15,500 men -- was 3.6 inches (9.16 cm) when flaccid and 5.2 (13.12 cm) inches when erect.
The study data should come as a relief to many men, confirming that the "six inches" average that's often promoted in media or casual conversation isn't even close to the reality of penis size.
Real Study Data vs. Public Perceptions of Penis Size
What's particularly interesting is the difference between the real data on penis size and the perceived average penis size people report when surveyed.
In a survey conducted by UK company Health Bridge Limited, researchers asked people to state what they believed the average penis size was. The survey featured men and women, drawing data from thousands of people located throughout Europe and North America.
The average length given by participants varied by country, with Poland reporting the biggest perceived average penis length at 6.18 inches (15.7 cm). Austria, Italy, Germany and the United States all featured estimates well above the real average, at 6.14 inches (15.6 cm), 6.02 inches (15.3 cm), 5.83 inches (14.8cm) and 5.63 inches (14.3 cm), respectively.
For the most part, survey participants overestimated the average penis size by about half an inch to one inch (1.3 to 2.5 cm). Of the 10 most widely surveyed countries, only the UK guessed an average size below the real average, estimating that the average erect penis is 4.88 inches (12.4 cm).
The survey data shows that most people overestimate the average erect penis size, often by a significant amount -- a fact that can create anxiety, frustration, and insecurity for many men.
Does Penis Size Really Matter?
In the same survey, women were asked how important penis size was to them in a partner. The survey respondents were given three options to choose from: very important, somewhat important and not important.
The overwhelming majority of female survey participants, 67.4%, said that penis size was only somewhat important to them -- that it wasn't a major concern or of overriding importance in their choice of partner.
Another 21.4% of female participants said that penis size wasn't important at all. In fact, only 11.2% of women that responded to the survey said that penis size was very important to them when choosing a romantic partner.
Scientific study data also seems to support the idea that penis size just isn't a major issue for most women. In a 2015 study of penis size and sexual attraction, researchers found that only 27% of women had ended relationships, in part, due to a difference between their preferred penis size and the size of their partner's penis.
Should You Worry About Penis and Erection Size?
Certain aspects of your body can be changed through things like diet, exercise, medication and grooming. Penis size -- save for factors such as erection quality -- isn't one of them. Aside from small cosmetic changes due to weight loss, there's no reliable way to make your penis bigger.
Combine this with the fact that the vast majority of people overestimate the average penis size and that the vast majority of women simply don't care about penis size, and it quickly becomes clear that the best approach is to not fret too much about the size of your genitals.
Instead, a better approach is to focus your time, energy and effort on improving the aspects of your sexual performance and appearance that you do have control over, from preventing hair loss and improving grooming to increasing your erection quality, and most importantly, taking care of yourself.
Important Safety Information
IMPORTANT SAFETY INFORMATION
Do not take Sildenafil (sildenafil citrate) if you:
take any medicines called nitrates, often prescribed for chest pain, or guanylate cyclase stimulators like Adempas (riociguat) for pulmonary hypertension. Your blood pressure could drop to an unsafe level

are allergic to sildenafil, as contained in Sildenafil and REVATIO, or any of the ingredients in Sildenafil

Discuss your health with your doctor to ensure that you are healthy enough for sex. If you experience chest pain, dizziness, or
nausea during sex, seek immediate medical help

Sildenafil can cause serious side effects. Rarely reported side effects include:

an erection that will not go away (priapism). If you have an erection that lasts more than 4 hours, get medical help right away.
If it is not treated right away, priapism can permanently damage your penis
sudden vision loss in one or both eyes. Sudden vision loss in one or both eyes can be a sign of a serious eye problem called
non-arteritic anterior ischemic optic neuropathy (NAION). Stop taking Sildenafil and call your healthcare provider right away if you
have any sudden vision loss

sudden hearing decrease or hearing loss. Some people may also have ringing in their ears (tinnitus) or dizziness. If you have
these symptoms, stop taking Sildenafil and contact a doctor right away

Before you take Sildenafil, tell your healthcare provider if you:

have or have had heart problems such as a heart attack,
irregular heartbeat, angina, chest pain, narrowing of the aortic valve, or heart failure
have had heart surgery within the last 6 months
have pulmonary hypertension
have had a stroke
have low blood pressure, or high blood pressure that
is not controlled
have a deformed penis shape
have had an erection that lasted for more than 4 hours
have problems with your blood cells such as sickle cell
anemia, multiple myeloma, or leukemia
have retinitis pigmentosa, a rare genetic (runs in families)
eye disease
have ever had severe vision loss, including an eye problem
called NAION
have bleeding problems
have or have had stomach ulcers
have liver problems

have kidney problems or are having kidney dialysis have any other medical conditions

Tell your healthcare provider about all the medicines you take, including prescription and over-the-counter medicines, vitamins,
and herbal supplements.

Sildenafil may affect the way other medicines work, and other medicines may affect the way Sildenafil works, causing side effects.
Especially tell your healthcare provider if you take any of the following:

medicines called nitrates
medicines called guanylate cyclase stimulators such as Adempas (riociguat)
medicines called alpha-blockers such as Hytrin (terazosin
HCl), Flomax (tamsulosin HCl), Cardura (doxazosin
mesylate), Minipress (prazosin HCl), Uroxatral (alfuzosin HCl),
 Jalyn (dutasteride and tamsulosin HCl), or Rapaflo (silodosin).
Alpha-blockers are sometimes prescribed for prostate
problems or high blood pressure. In some patients, the use
of Sildenafil with alpha-blockers can lead to a drop in blood pressure or to fainting
medicines called HIV protease inhibitors, such as ritonavir (Norvir), indinavir sulfate (Crixivan), saquinavir (Fortovase or Invirase), or atazanavir sulfate (Reyataz)
some types of oral antifungal medicines, such as
 ketoconazole (Nizoral) and itraconazole (Sporanox)
some types of antibiotics, such as clarithromycin (Biaxin),
telithromycin (Ketek), or erythromycin
other medicines that treat high blood pressure
other medicines or treatments for ED

Sildenafil contains sildenafil, which is the same medicine found
in another drug called REVATIO. REVATIO is used to treat a
rare disease called pulmonary arterial hypertension (PAH).
 Sildenafil should not be used with REVATIO or with other PAH
treatments containing sildenafil or any other PDE5 inhibitors
(such as Adcirca tadalafil)

Sildenafil does not protect against sexually transmitted diseases, including HIV.

The most common side effects of Sildenafil: headache; flushing; upset stomach; abnormal vision, such as changes in color vision
(such as having a blue color tinge) and blurred vision; stuffy or runny nose; back pain; muscle pain; nausea; dizziness; rash.

Sildenafil (sildenafil citrate) is prescription medicine used to treat erectile dysfunction (ED).

Sildenafil is not for women or children.