Antidepressants and Erectile Dysfunction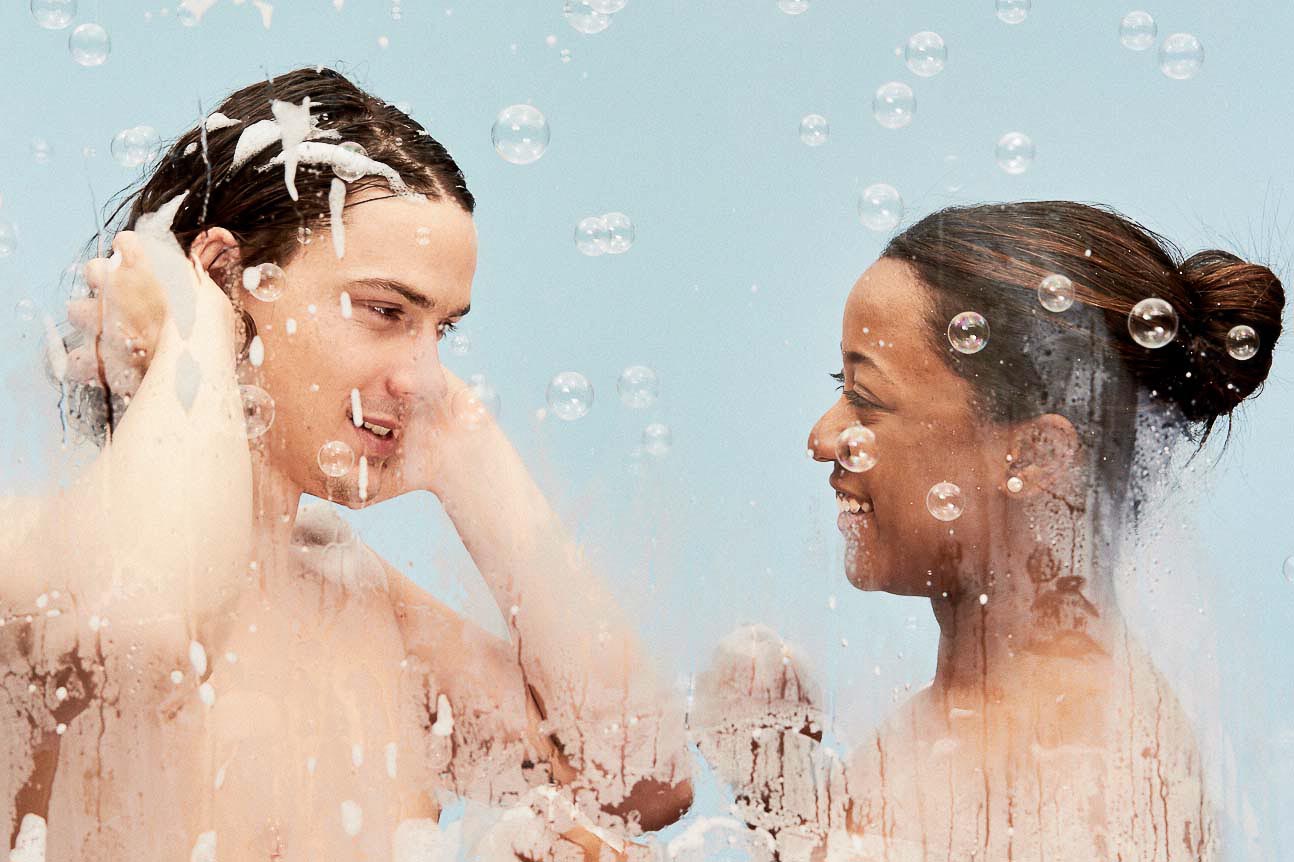 In our guide to the biggest risk factors for erectile dysfunction, we listed a variety of widely used medications. This list included antidepressants, which are used by almost 13% of adult men and women in the United States. As it happens, antidepressants and erectile dysfunction have a very close link that most men may not consider prior to or during treatment.
In fact, antidepressants are one of the classes of medication most closely linked to sexual dysfunction in men. Some antidepressants, such as SSRIs, have been recorded as causing sexual issues for as much as 60% of patients that take them on a regular basis.
In this guide, we'll explain how SSRIs and other antidepressants can cause sexual dysfunction such as ED, as well as the treatment options that are available if you have sexual side effects from prescription antidepressant use.
Can Antidepressants Cause Erectile Dysfunction (ED)?
Not-So-Fun-Fact: Almost all antidepressants have sexual dysfunction listed as a side effect. In men, this is most commonly manifested as a reduction in sex drive (decreased libido) and difficulties developing and maintaining an erection.
Some antidepressants can also make it difficult to orgasm, while others, including citalopram, are linked to significant hormonal disruptions and a large reduction in sperm count.
Sexual side effects such as ED are a side effect of almost all antidepressants, including all of the drugs listed below:
Citalopram
Sertraline
Fluoxetine
Paroxetine
Duloxetine
Escitalopram
Bupropion
Mirtazapine
So, in short: Yes. Antidepressants and erectile dysfunction pair well together, unfortunately. If you're prescribed one of these medications and have noticeable sexual side effects such as erectile dysfunction, it could potentially be a side effect of the antidepressant.
How Antidepressants Can Cause ED
Most antidepressants are selective serotonin reuptake inhibitors (SSRIs), a class of drugs that treat depression and anxiety disorders by increasing the amount of serotonin in the body.
Serotonin is a neurotransmitter that contributes to feelings of happiness and wellbeing, making it important in the treatment of depression, anxiety, panic disorders, eating disorders and a variety of other conditions.
In addition to producing feelings of calmness and relaxation, serotonin and erectile dysfunction are linked because it can also result in lower levels of sexual interest. One recent study even states that SSRI users notice an impact on the feelings of love and attachment they experience towards their romantic partner.
SSRIs also have a direct effect on many of the hormones that regulate sexual behavior in both men and women.
For example, many SSRIs cause an increase in prolactin—a hormone that can make it more difficult for men to orgasm and is linked to post-coital sleepiness. Animal studies also suggest that SSRIs can reduce testosterone levels, resulting in a weaker libido.
In short, there are numerous ways in which SSRIs and other antidepressants can affect your sex life. From reduced libido to difficulty orgasming, this class of drug is linked to a range of sexual side effects that can differ from person to person.
Can ED Drugs Solve SSRI-Induced Sexual Dysfunction?
Erectile dysfunction medications such as sildenafil have proven useful in treating many of the sexual side effects caused by SSRIs.
One study from 1999 involved 14 male patients, all of whom experienced sexual dysfunction from SSRI use. The patients were given 25-100 mg tablets of sildenafil, which they took just before sexual activity.
Thirteen out of the 14 patients, all of whom previously reported sexual dysfunction, experienced an improvement after using sildenafil. Most saw a noticeable improvement at the smallest 25 mg dose, while others required a 75 mg or 100 mg dosage for noticeable results.
In short, drugs like sildenafil appear to work very well in treating erectile dysfunction caused by antidepressants.
Do You Have ED From Using Antidepressants?
The link between antidepressants and erectile dysfunction are clear. If you take antidepressants and have erectile dysfunction, it's important to talk to your doctor before you consider using medication to treat your ED.
Not all antidepressants have the same side effect profile, meaning your doctor may be able to recommend an alternative medication that treats your depression or anxiety symptoms without the same impact on your sexual desire and performance.
Alternatively, your doctor might recommend adjusting your antidepressant dosage, which can—in some cases—reduce or eliminate the sexual side effects caused by the medication.
Finally, there's the option of using ED drugs like sildenafil, tadalafil or vardenafil. As always, it's best to discuss this with your doctor to learn more about how these drugs can be used safely in conjunction with your depression or anxiety medication. You may find it's not as simple as asking, "Can you take Viagra with antidepressants?"
Important Safety Information
IMPORTANT SAFETY INFORMATION
Do not take Sildenafil (sildenafil citrate) if you:
take any medicines called nitrates, often prescribed for chest pain, or guanylate cyclase stimulators like Adempas (riociguat) for pulmonary hypertension. Your blood pressure could drop to an unsafe level

are allergic to sildenafil, as contained in Sildenafil and REVATIO, or any of the ingredients in Sildenafil

Discuss your health with your doctor to ensure that you are healthy enough for sex. If you experience chest pain, dizziness, or
nausea during sex, seek immediate medical help

Sildenafil can cause serious side effects. Rarely reported side effects include:

an erection that will not go away (priapism). If you have an erection that lasts more than 4 hours, get medical help right away.
If it is not treated right away, priapism can permanently damage your penis
sudden vision loss in one or both eyes. Sudden vision loss in one or both eyes can be a sign of a serious eye problem called
non-arteritic anterior ischemic optic neuropathy (NAION). Stop taking Sildenafil and call your healthcare provider right away if you
have any sudden vision loss

sudden hearing decrease or hearing loss. Some people may also have ringing in their ears (tinnitus) or dizziness. If you have
these symptoms, stop taking Sildenafil and contact a doctor right away

Before you take Sildenafil, tell your healthcare provider if you:

have or have had heart problems such as a heart attack,
irregular heartbeat, angina, chest pain, narrowing of the aortic valve, or heart failure
have had heart surgery within the last 6 months
have pulmonary hypertension
have had a stroke
have low blood pressure, or high blood pressure that
is not controlled
have a deformed penis shape
have had an erection that lasted for more than 4 hours
have problems with your blood cells such as sickle cell
anemia, multiple myeloma, or leukemia
have retinitis pigmentosa, a rare genetic (runs in families)
eye disease
have ever had severe vision loss, including an eye problem
called NAION
have bleeding problems
have or have had stomach ulcers
have liver problems

have kidney problems or are having kidney dialysis have any other medical conditions

Tell your healthcare provider about all the medicines you take, including prescription and over-the-counter medicines, vitamins,
and herbal supplements.

Sildenafil may affect the way other medicines work, and other medicines may affect the way Sildenafil works, causing side effects.
Especially tell your healthcare provider if you take any of the following:

medicines called nitrates
medicines called guanylate cyclase stimulators such as Adempas (riociguat)
medicines called alpha-blockers such as Hytrin (terazosin
HCl), Flomax (tamsulosin HCl), Cardura (doxazosin
mesylate), Minipress (prazosin HCl), Uroxatral (alfuzosin HCl),
 Jalyn (dutasteride and tamsulosin HCl), or Rapaflo (silodosin).
Alpha-blockers are sometimes prescribed for prostate
problems or high blood pressure. In some patients, the use
of Sildenafil with alpha-blockers can lead to a drop in blood pressure or to fainting
medicines called HIV protease inhibitors, such as ritonavir (Norvir), indinavir sulfate (Crixivan), saquinavir (Fortovase or Invirase), or atazanavir sulfate (Reyataz)
some types of oral antifungal medicines, such as
 ketoconazole (Nizoral) and itraconazole (Sporanox)
some types of antibiotics, such as clarithromycin (Biaxin),
telithromycin (Ketek), or erythromycin
other medicines that treat high blood pressure
other medicines or treatments for ED

Sildenafil contains sildenafil, which is the same medicine found
in another drug called REVATIO. REVATIO is used to treat a
rare disease called pulmonary arterial hypertension (PAH).
 Sildenafil should not be used with REVATIO or with other PAH
treatments containing sildenafil or any other PDE5 inhibitors
(such as Adcirca tadalafil)

Sildenafil does not protect against sexually transmitted diseases, including HIV.

The most common side effects of Sildenafil: headache; flushing; upset stomach; abnormal vision, such as changes in color vision
(such as having a blue color tinge) and blurred vision; stuffy or runny nose; back pain; muscle pain; nausea; dizziness; rash.

Sildenafil (sildenafil citrate) is prescription medicine used to treat erectile dysfunction (ED).

Sildenafil is not for women or children.