The world out there can sometimes feel a little cold and unforgiving, and the daily trials and tribulations we all face can make even the most self-assured and steadfast men question themselves.
While there are a lot of tricks to navigating life's choppy currents, one of the most common is this: Give less of a fuck. It sounds crude and counterproductive, but the truth is, you're probably giving too many fucks to begin with.
As a result, you're probably stressing out way more than you should. When you stop over-worrying, over-analyzing and over-thinking everything in your life, you can finally take a step back and begin living up to your infinite potential. And at the end of the day, that's what it's all about.
Here are 6 Awesome Books to Help You Give Fewer Fucks And Start Living Your Best Damn Life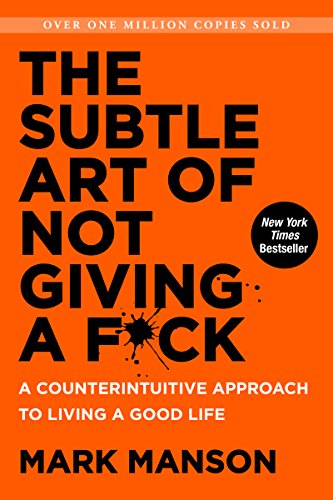 Self-help books can be downright painful for a lot of us because they're usually written in ways that are sappy, sentimental and honestly cringe-worthy.
This book is so perfectly real in that it leaves all that "Eat, Pray, Love" BS at the door. Author Mark Manson doesn't sugarcoat anything, and his approach is completely counterintuitive to most of the self-help stuff with which we're typically familiar.
He encourages failing, giving up, not believing in oneself and getting knocked to the ground every once in awhile. Why? Because life shouldn't be about staying positive all the time and pretending everything is okay when the world is spinning and the room is on fire; it's about accepting that sometimes, even by no fault of our own, life places us in bad spots, and about learning how to properly handle life's hurdles and rogue waves. 
Not only is it prolific and incredibly useful, The Subtle Art of Not Giving a Fuck is also an excellent and hilarious read. It's a page-turner that puts life and all of its magnificent bull shit into a perspective that has helped countless readers live better, more fulfilling lives.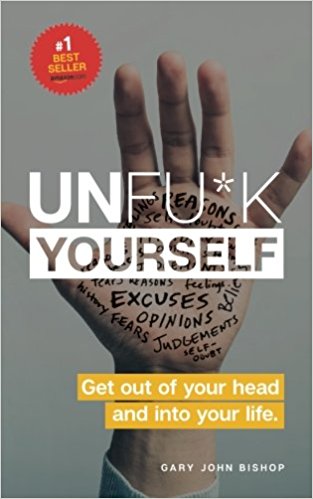 We promise we're not just putting these things here for profanity's sake. Unfu*k Yourself: Get Out of Your Head and into Your Life is another incredible no-nonsense guide that offers a straightforward approach to moving past your own baggage and limitations, and living the life you deserve.
The book's author, Gary John Bishop, offers a simple hypothesis: You're fucked, and you're in serious need of un-fucking yourself. If you un-fuck yourself, then you'll be able to live a better and more fulfilling life. But don't lose sight of the ultimate truth, here—you are the one that must make things right in your life; can't just depend on them to get better by themselves.
Bishop guides readers through seven different assertions, in order to help empower them to understand they are the captains of their own ship: I am willing. I am wired to win. I got this. I embrace the uncertainty. I am my thoughts. I am what I do. I am relentless. I expect nothing and accept everything. It's that simple, and by the end of the book, you believe it.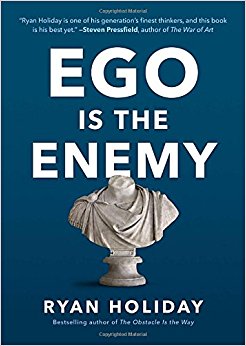 In his book, Ego is the Enemy, Ryan Holiday makes the argument that while we grow up being taught that the main things holding us back from living successful happy lives are external stimuli. The reality is that many of our problems come from within. And of those problems, our main enemy is clear: Ego. 
Holiday takes a wonderfully pragmatic and straightforward approach to establishing his theory about ego, using a ton of examples from literature, history, and philosophy. He uses real-life historical figures—from Eleanor Roosevelt to Bill Belichick—to show readers how these incredible people were only able to achieve their greatness when they learned how to tame and set aside their own egos.
This book is invaluable, especially if you're the kind of person who's obsessed with things like social media and self-promotion. It's brilliant.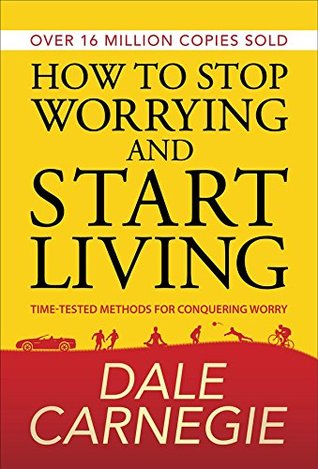 This self-help classic—and by "classic," we mean it was originally published in 1948—from the famous writer and lecturer Dale Carnegie, has been read by millions of people and is considered by many to be the definitive guide to living a life free from fear, worry and doubt.
What makes Carnegie's book so valuable is that it focuses not just on personal betterment, but is also chockfull of tips—real, actual tips—to help you influence your external stimuli to live better.
Primarily, the book explores how to eliminate half of your business worries immediately, reduce your worries about financial stability, avoid fatigue and depression, maximize your time management and also find yourself. It addresses all of it—anxiety, depression, professional and personal stagnation, social awkwardness… There's a reason why it's still a best-seller over a half-century after it was first published.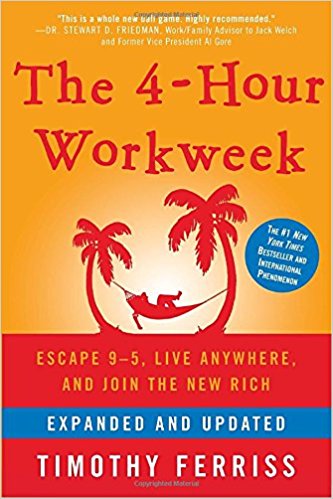 When it comes to our professional lives, we don't believe shortcuts or easy fixes are the answer. Working hard and doing good work yields positive results 10 times out of 10, and anything else is nonsense. But it's also important to not lose sight of the idea that you should always work smarter, not harder. That's the premise behind The 4-Hour Work Week.
Not only has the book been on the New York Times bestseller list for several years, but it's also written by someone who can empathize with people who work too hard. Timothy Ferris, a now-successful serial entrepreneur, angel investor and advisor to companies like Facebook and Evernote, actually got the idea for the book while he was working 80-hour weeks and making little money at a sports nutrition company. He conceptualized it while on a 3-week sabbatical to Europe, and he never looked back.
Aside from giving you the tricks to his trade, it also is written in a way to inspire damn-near anyone feeling down about themselves to take control of their lives and start using their time more efficiently.
Even if you're not in a position to drop your current life and become a serial entrepreneur who works four hours a week and automates his life to overseas virtual assistants or any of that crazy stuff, there's still a lot of useful, everyday information about doing things like eliminating clutter from your life, choosing a work method that makes the most of the time you're spending on it and focusing less on emails and more on actually living.
Hell, at the very least, it'll inspire you to take some time away and finally take that vacation you've been planning for the last five years.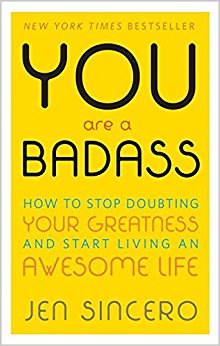 A lot of the self-help books out there are going to try to convince you that you—and everything you are—are what's holding you back from your potential greatness.
In You Are a Badass, renowned success coach Jen Sincero makes the case to readers—through her uniquely in-your-face, irreverent and blunt style of writing—that you're more than capable of getting everything you want out of your life. Whether you're held back by legitimate mental disorders (like depression and anxiety), or whether you're just lazy and find it difficult to get your shit together on some days, You Are a Badass is a book that will inspire you to just shut up and figure it all out.
The thing that turns so many of us off from self-help books is that they feel like they were written by a high school guidance counselor trying to life coach a kid who got sent to the principal's office for smoking cigarettes behind the tennis court. Sincero doesn't care what period you ditched or where you smoke your cigarettes; she cares that you understand the things you are (and aren't), and ensures that you know how to leverage your personality to do all the things you've been putting off.
Even if you don't agree with everything she's saying, you still won't be able to not be motivated by this book.